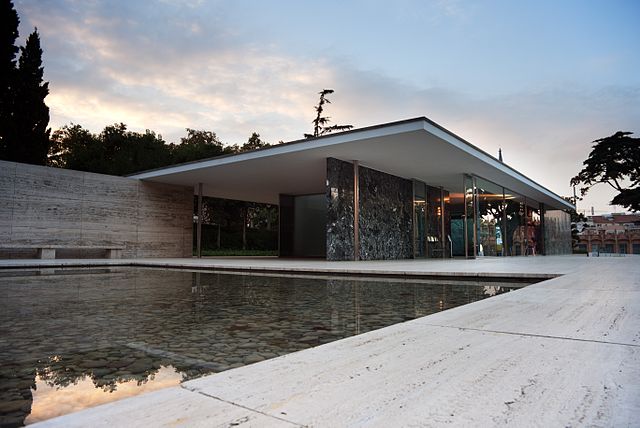 By Jim McCloskey
I came out of college as a full-fledged art-and-architecture geek: By the time I was through, I'd taken more than my share of classes in very dark rooms.
When I set out on my self-directed tour of Europe about ten months after graduating, I knew there were countless places I wanted to see with my own eyes after examining photographs in books and giant images projected on screens in lecture halls. My stops were mostly predictable: museums, monuments and buildings in London, Paris, Florence, Rome and Athens. But another of my targets was a bit off the beaten track, at least in 1978: I was determined to visit Barcelona.
At that time, Spain was still a bit tense and sketchy, finding its way after the demise of Francisco Franco. Indeed, most travelers I'd met intended to pass through Spain as rapidly as possible to get to Portugal or Morocco, and I came to understand why: It was a bit unnerving to notice that just about every corner in Barcelona was guarded by a nervous-looking person of roughly my age, wearing a funny helmet and carrying a big automatic weapon. I persisted, however, because I wanted to see Antoni Gaudí's work for myself.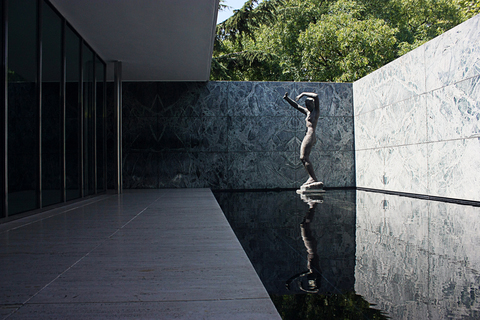 Even more, I wanted to see Ludwig Mies van der Rohe's Barcelona Pavilion. Originally set up as a temporary structure for an international exhibition in 1929, it's a remarkable, precedent-setting, outrageous little building – and it's in even better shape now than it was when I first saw it: A major restoration in 1980 has given the "temporary" structure a good shot at longevity and perhaps even permanence.
For the most part, people comment on the structure's open style, floating roof, sparse yet stylish furnishings and elegant materials. But what impressed me most on my first visit and then again when I returned to Barcelona many years later was the way the architecture interacted with the water of the big reflecting pool out front and the smaller, sculpture-graced pool at the back: The sense that the building and its amazing floating roof all seemed to bob on the expanse of water that surrounded the pavilion simply blew my mind.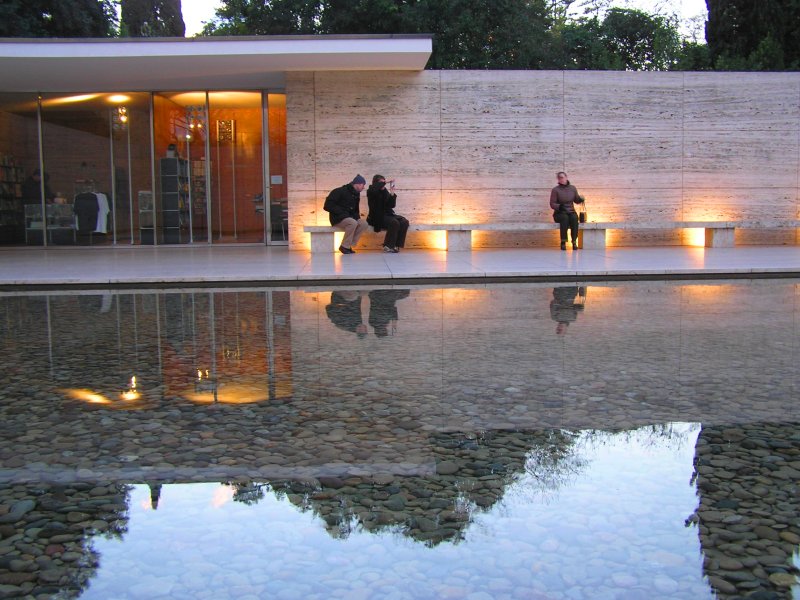 I've seen this sort of floating effect many times since. David Tisherman, for one, used this approach in what I've always considered one of his most appealing and comprehensive projects (click here), and a particularly memorable project by Joan Roca may have taken this floating concept and look about as far as it can effectively go (click here).
There's an elegant vitality to this look that has always appealed to me, and it works because of the way Mies played with visual expectations. To this day, the Barcelona Pavilion inclines witnesses to think about the relationship between the structure at hand and the refined, reflective watershape that seems to buoy it to a higher plane.
So add Barcelona to your bucket list and plan on staying for several days to commune with Gaudí and my hero Mies. And don't forget the major centers there devoted to the art of Joan Miró and Pablo Picasso. This part of Spain, particularly given all the upgrades they made before hosting the Olympic Games in 1992, is a tremendous, breathtakingly fun place to visit.