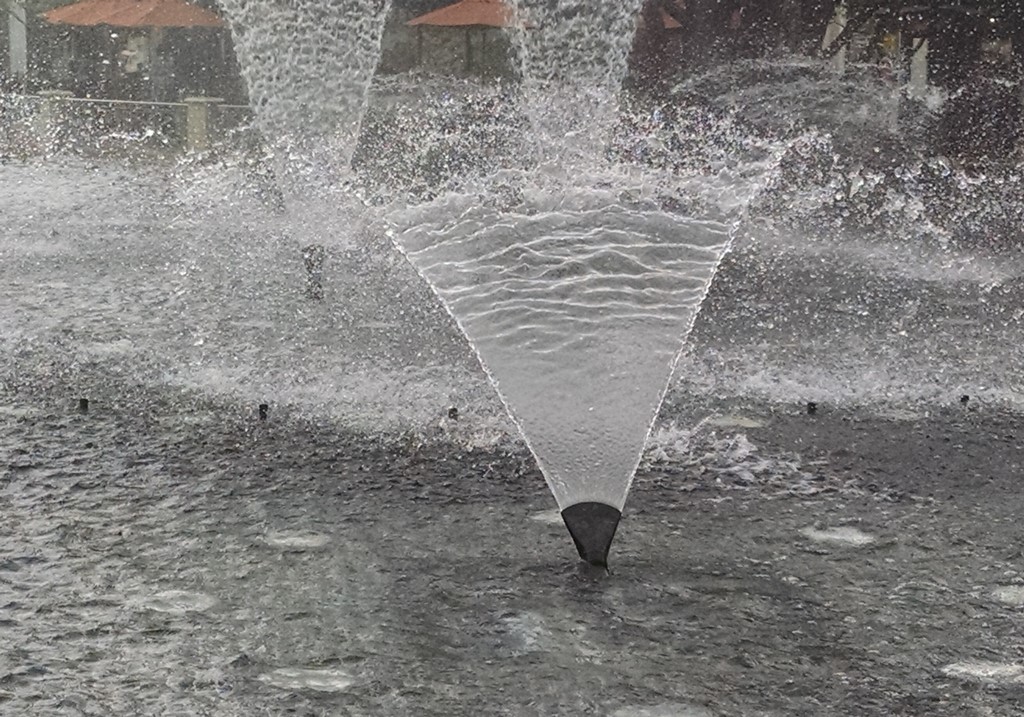 By Jim McCloskey
This is my second Travelogue in a row that has resulted from a chance encounter. Last time, a visit to a Seattle-area green space with a big swingset led me to discover the water system at Downtown Bellevue Park; this time, a rendezvous for lunch with an old friend confronted me with the fountain at the Americana at Brand, a mixed-use shopping mall/residential development in Glendale, Calif.
I don't know why I'd never come across this watershape before. It's the work of WET, the purveyor of spectacular fountains based nearby in Sun Valley, Calif. And the utterly irresistible thing about it is that you can get so close to it that you can feel the concussion of the valves opening and closing and can even cool off in a bit of spray from time to time.
In performance, the "Waters of Americana," as the fountain is known, is a much-smaller-scale version of the Fountains at Bellagio in Las Vegas – but in the latter instance you can't get anywhere close enough to see or sense just how compelling the technology really is. In Glendale, however, from maybe ten feet away, you can see the fan-emitting nozzles creep slowly above the water's surface, and then spin and gyrate to throw out broad streams of water in time to music.
The project was completed in 2008, and the fountain is the thematic core of a complex that includes upscale shops, high-end restaurants, movie screens and more than 300 apartments and condominiums. It performs a choreographed dance once each hour to a well-selected popular song. In between shows, so far as I could tell, only the leaping jets are put to use.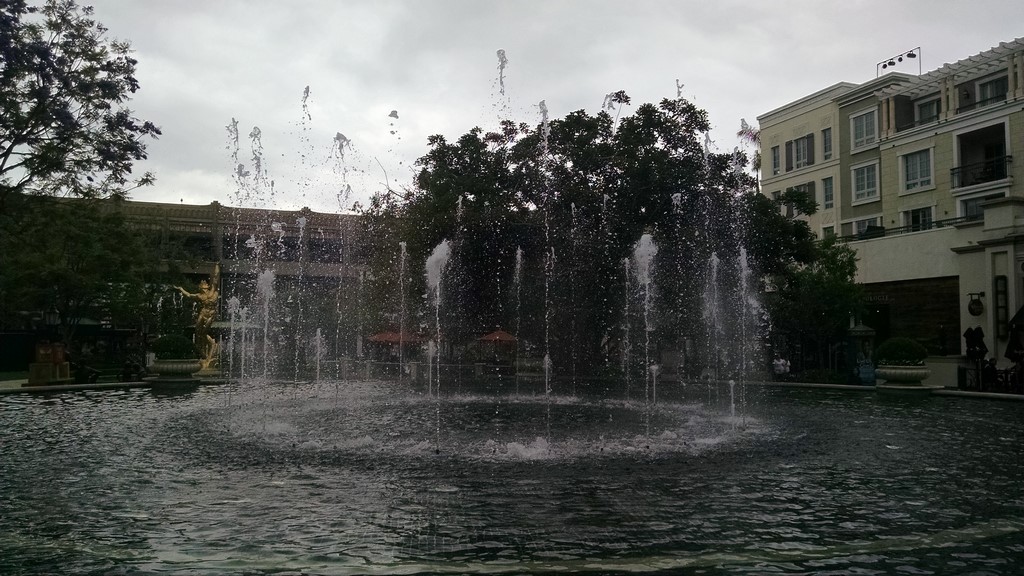 Beyond the main basin, there's a smaller fountain area connected to the main basin by a ribbon of water and a line of leaping jets.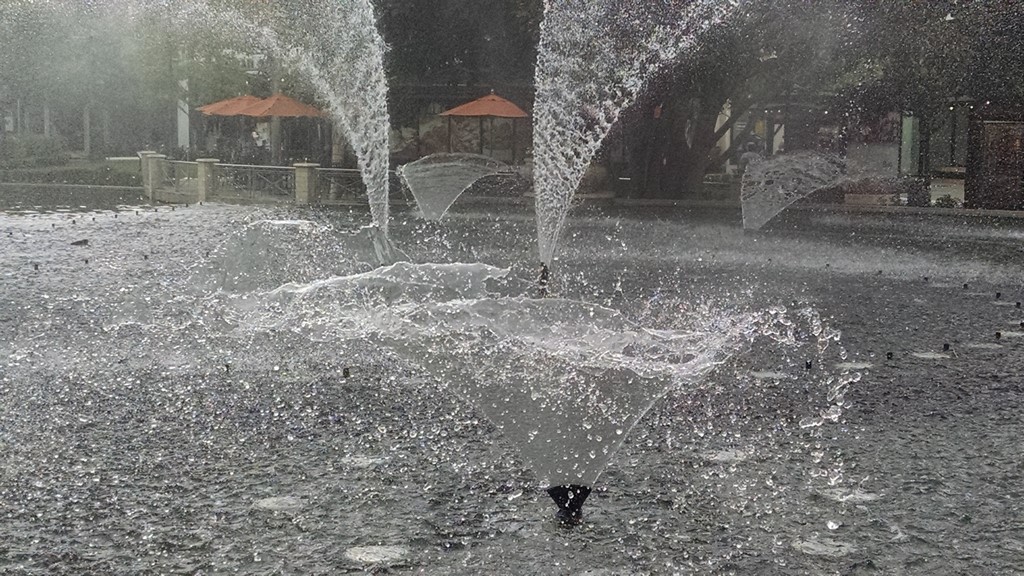 This area boasts a golden sculpture, a replica of Donald De Leu's "Spirit of American Youth," a 1949 composition installed in France as a tribute to Americans who landed on the beaches of Normandy in 1944. Its dynamic form is a perfect complement to the rhythms of the aquatic display.
I made my friend hang around the fountain a lot longer than he would have otherwise, which taught me yet again that not everyone is as fascinated as they should be by watching water in motion.
For my part, I was enthralled even by the tamer display between the two choreographed songs I watched in the time we were there. I wouldn't have missed this for the world: To be so close to something so cool was a privilege – and it's an experience I recommend enjoying the next time your travels bring you anywhere near Glendale's shopping district.
And consider this: A few yards away from the fountain is a weird 24/7 resource called the Cupcake ATM. A water show and dessert, all in one.