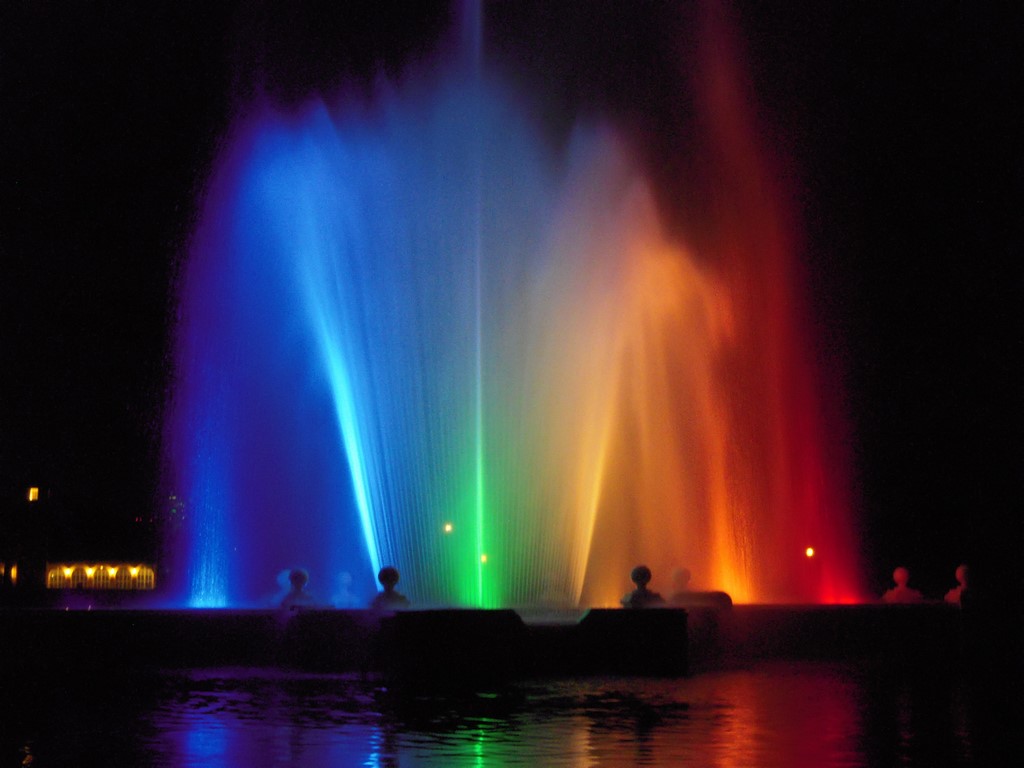 By Jim McCloskey
It may be an old-school fountain display, but it's still a pretty amazing exhibition of technical know-how and ambition – and, better yet, opened my eyes to the story of a man named Frederic W. Darlington who, in a colorful career, apparently installed fountains across the country in the last years of the 19th Century and into the early years of the 20th.
Most of these pioneering watershapes are gone now, but one is still on full display on Ferril Lake in downtown Denver, right near the city's collection of museums and other cultural attractions you should visit while you're there.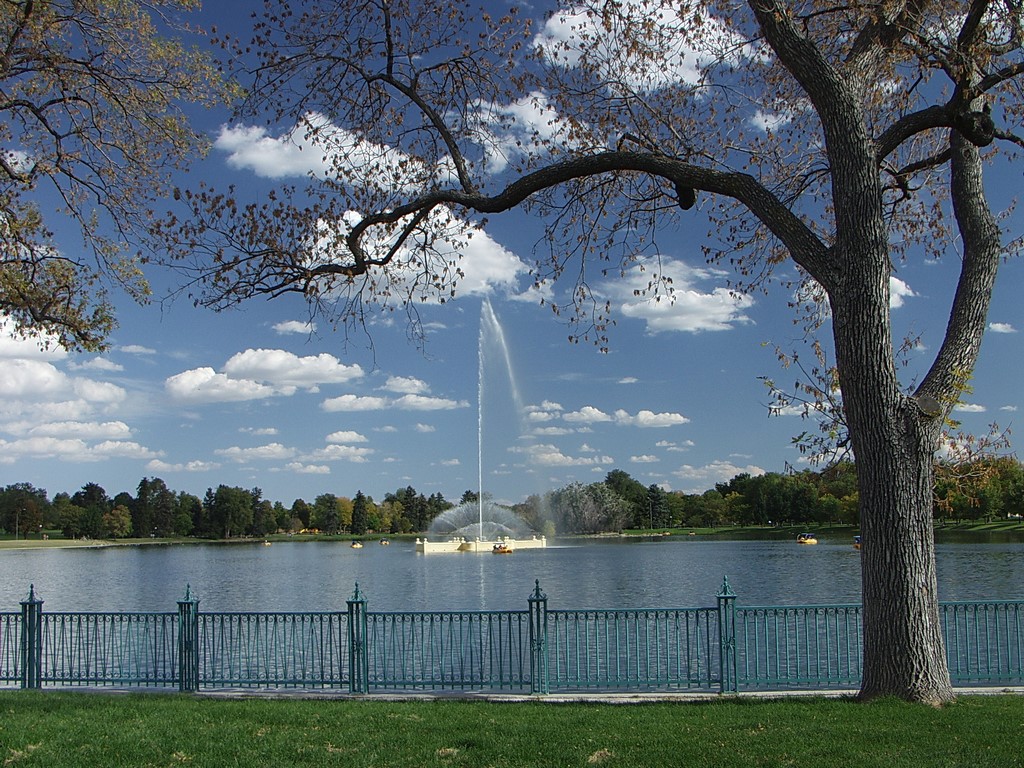 When Darlington tackled the Denver commission, he was in the process of designing, engineering and installing what he called "Electric Fountains" in settings from Brooklyn, N.Y., to Salem, Ore. By the time this Johnny Appleseed of the fountain world reached Colorado's capital city, however, he had advanced his approach to a point where he called this one a "Prismatic Electric Fountain" – an extended moniker that makes perfect sense once you take a look at the photo that opens this Travelogue and at the video linked below.
It's hard to imagine what it would have been like to see this watershape when it was dedicated in 1908: I suspect it made its way onto more than a few experts' listings of the Seven Wonders of the Modern World, with its lights, fountain jets and dancing performance.
The fountain – which originally included an astonishing 2,087 nozzles organized into 12 groups with 11 light sources (each one able to display 31 different colors representing the full spectrum, hence the "prismatic" tag) – declined through the years and was shut down completely by the late 1970s.
A major restoration was undertaken in the last decade, and the revised array includes 2,005 nozzles interspersed by 28 incandescent and 112 LED lights, each one individually controlled. This process was managed by the staff of Atlantic Fountains (Clinton, Conn.) and included major upgrades to all hydraulic and control systems.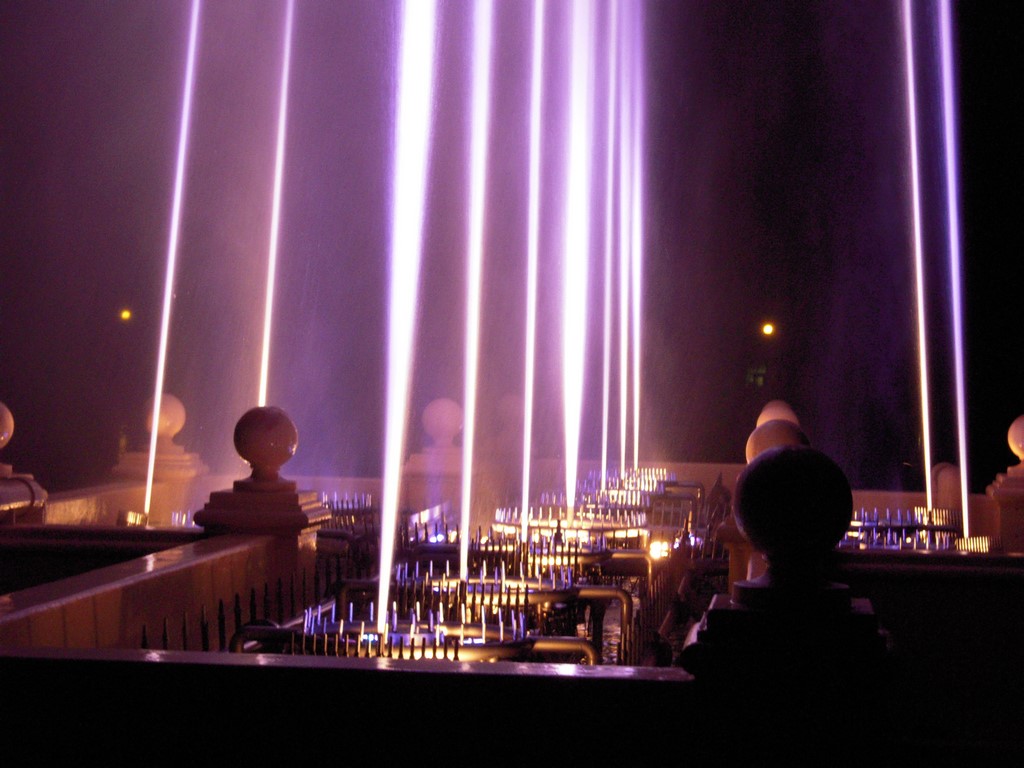 But the spirit of the revamped fountain is exactly in keeping with Darlington's vision: I suspect it's capable of much more with respect to choreography, for instance, but I'm happy that the project team decided to restrain themselves and make the new system fit the memories of people who'd seen the fountain perform long ago.
It was a spectacular achievement when it was initiated to celebrate the arrival of the Democratic National Convention in 1908 – and it's appropriate that the renovation was timed so that the fountain was ready for the return of that convention in 2008. It operates seasonally from mid-May through October and is well worth a warm-weather visit if your travels take you to the Mile-High City.
To see a video of the fountain (and light show) in action, click here.