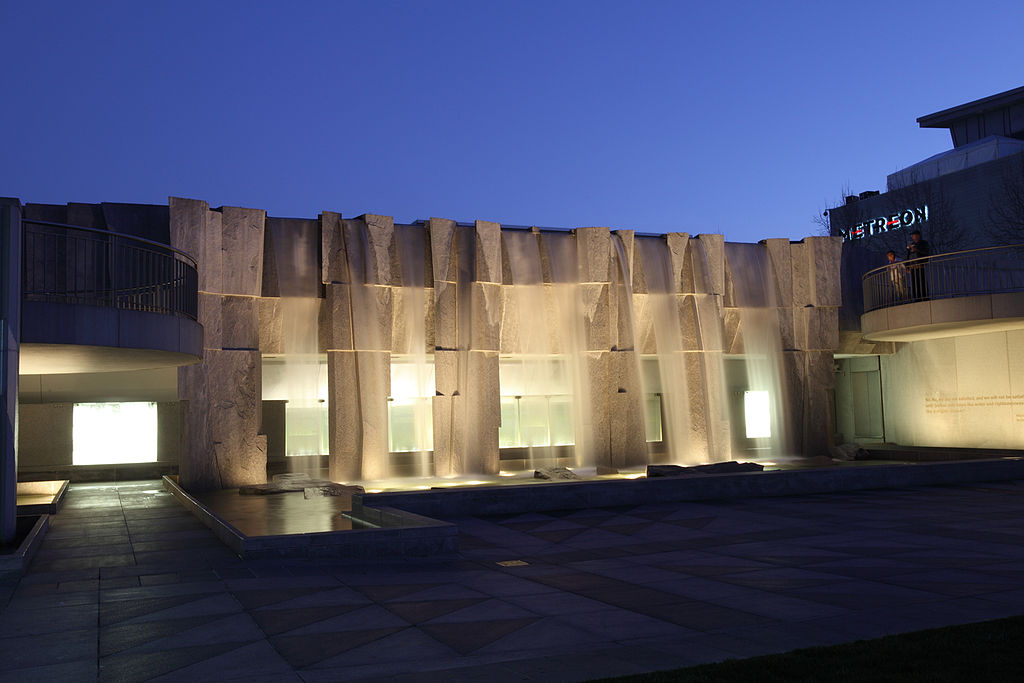 By Jim McCloskey
I don't get to San Francisco as often as I once did, and that's a shame because there so much to see and do. On the plus side, however, when I do make one of my infrequent trips to the Bay Area, there's always a lot that's brand new to me, even if it has been around for a while.
The monument I'll discuss here, for example, has been around since 1998 or so – but I'd never come across it until I had reason to visit the Moscone Center downtown in 2007. As convention centers go, the Moscone Center is both modern and imposing, but the real highlight for me was my visit to Yerba Buena Gardens, a two-city-block park situated in such a way that part of it is actually over the convention center.
It's a wonderful space highlighted for me by the Martin Luther King Jr. Memorial, a set of glass panels celebrating his life and legacy. Those engraved panels are mounted in granite set behind a waterfall measuring 20 feet tall and 50 feet long – a monument devised by artist/sculptor Houston Conwill in collaboration with the poet Estella Majoza and architect Joseph De Pace.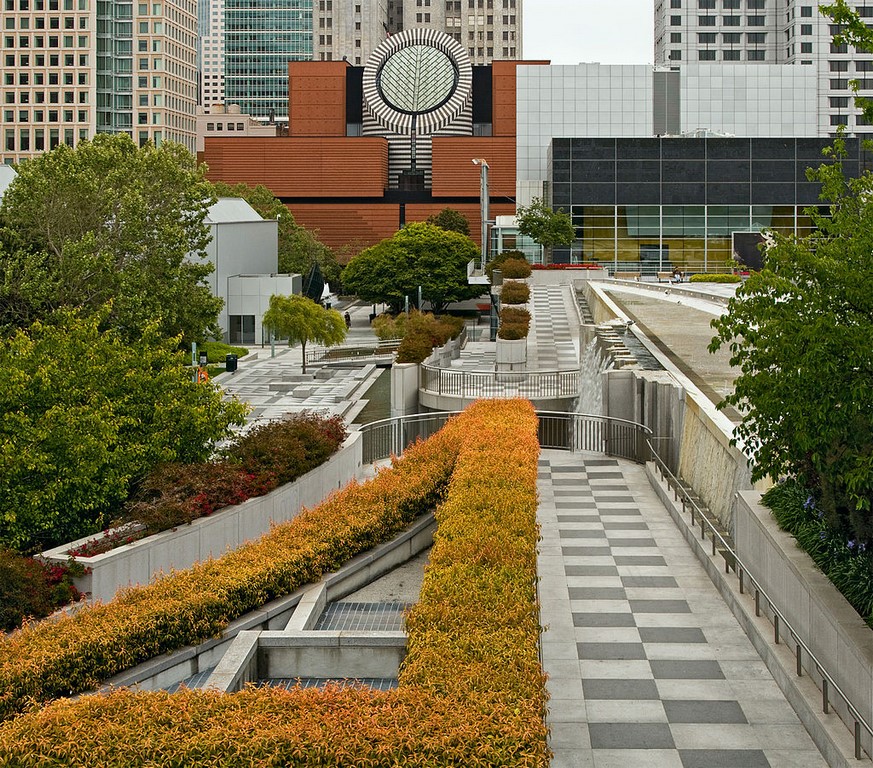 The composition, called Revelations, takes visitors on an inspiring journey through a slice of Dr. King's enduring story, from the "I Have a Dream" speech a 20th-anniversary commemoration of that speech in San Francisco. As you approach, the noise of the falls is a bit overwhelming, but it creates an enveloping (and, on a warm day, a crisp and breezy) sense of isolation that helps the words and images that make up the memorial sink in – pretty cool in more ways than one.
And as you move away, you appreciate the fact that the sound of the waterfalls also masks a great deal of traffic noise. And the same can be said for the perimeter-overflow fountain on the terrace just above the waterfalls: It's hard to get a break from general urban clattering in a place like downtown San Francisco, and these watershapes succeed at it to a wonderfully welcome degree.
We have a trip to San Francisco planned for this summer: This will definitely make it to my short list of stops while we're there – provided I don't get distracted by something new!
For a video that puts the waterfall on full display, click here. For a look at the watershape on the upper terrace, click here. For a glimpse inside the memorial, click here.