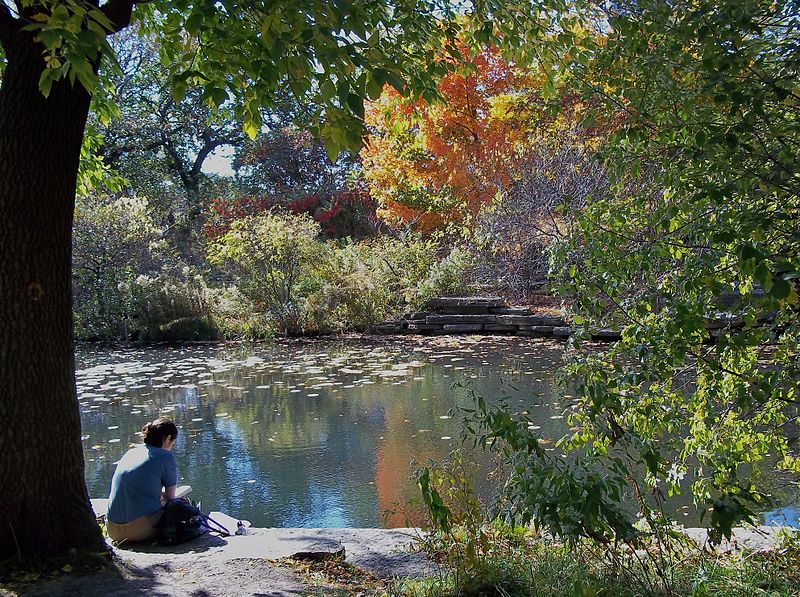 By Jim McCloskey
It's been a number of years since I've managed to visit Chicago, but I want to get back sometime soon. After all, I have yet to see the Crown Fountain in person (let alone the rest of Millennium Park), and I haven't visited the Chicago Botanic Garden in more than 30 years!
The last time I was in the Windy City with any time to spare, it was 2002 and I was attending a trade show for a non-water-related industry. This was back in those dark, dark days when the airlines punished business travelers by making us stay over a Saturday night to get any kind of decent fare. Put upon (slightly) by a free weekend day and nice, temperate weather, I headed from my O'Hare Airport-adjacent hotel to visit Lincoln Park and its famous zoo and museums.
As it turned out, my timing was perfect because, after moving briskly through the zoo, I was able to step over to the Alfred Caldwell Lily Pool, which had recently reopened following a major restoration project. What a fantastic place!
Originally built in 1889 but redesigned by Caldwell in the 1930s as part of a Works Progress Administration project, it's a case of the right man coming along at just the right time. So engaged was Caldwell – a follower of Frank Lloyd Wright and a protégé of renowned landscape architect Jens Jensen – that he reportedly cashed in his own life insurance policy to do more than WPA funding permitted.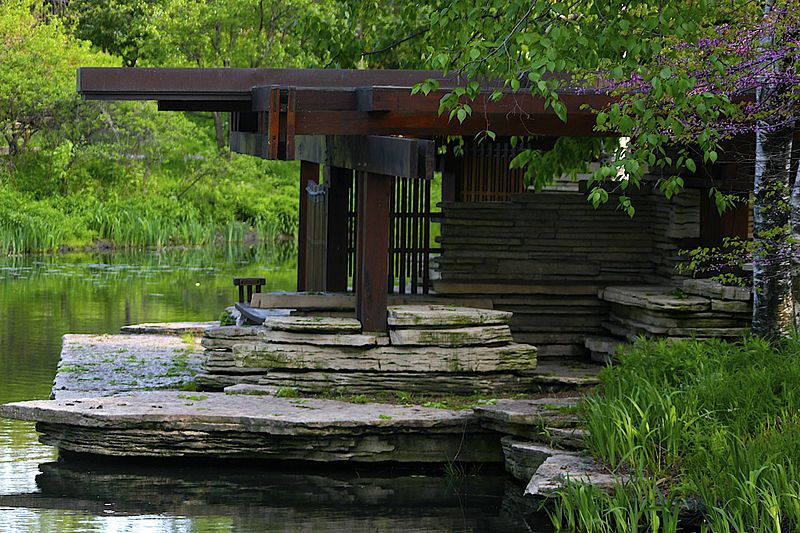 The result, as I've already mentioned, is utterly fantastic and a true masterpiece. The lilies are wonderful and the pool is sublime, but the overall space, with its exposed, stacked-slab outcroppings and Prairie School-style structures, is even more impressive – a clear testimonial to the influence Wright and his followers were having at that time on the practice of landscape architecture and design.
In 2006, the Alfred Caldwell Lily Pool was added to the National Register of Historic Places and designated a National Historic Landmark. That's more than can be said of any of the other, more famous attractions in Lincoln Park – and all the more reason for you to plan a visit the next time you're in Chicago.

For an informative video tour of the Alfred Caldwell Lily Pool, click here. Please note that I don't agree with the narrator's assertion that the recent revision went too far: I never saw the overgrown setting he describes, but there's so much to be said for the restored openness!