Articles
By Jim McCloskey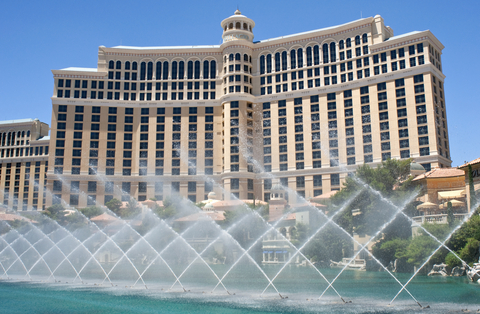 I'm fairly jaded when it comes to observing watershapes: I've seen a lot of them, know how they work and tend to focus on weird details that go beyond what's perceived by the typical observer.
There is, however, a fountain that makes me feel giddy and even a bit innocent every time I see it – which has been often through many years of attending trade shows in Las Vegas.
I call your attention here to the plaza fountain at Bellagio – a wonder of dancing water that almost literally makes my eyes goggle if I get within even a far-off viewing distance. I don't quite know what it is – the music, the grand scale, the architectural backdrop, the crowds of people? There's something about this space that transcends the ordinary so profoundly that the composition arrests my attention every time I pass by, and usually I hang around for long, peaceful stretches.
Yes, there are other spectacular fountains that have come along since this one erupted for the first time, and yes, its dances seem familiar by now. But it's still magical enough to shake off the cynicism of at least one hard-bitten observer. Every time I stop by, in fact, I find myself thinking or saying, "This is why I love watershaping."
The next time you visit Sin City, please do visit this redemptive place: It'll blow you away.
Video: To see the Bellagio fountain in action, click here.