What well-known music composer, instrumentalist and recording artist was a member of his native country's national swimming team in his youth — even breaking that country's record in the 50-meter freestyle at age 14?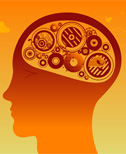 Here are some clues:

>He has more than 35 platinum and gold albums.
> His albums have sold more than 20 million copies worldwide.
> He had a long-term relationship with a beautiful American actress.
> He can't read music.
> He has great hair (much better than The Donald's).
See the answer below and watch this performer in action.
---
The answer is…Yanni.

From Wikipedia, here's more:


Yanni, born Yiannis Hrysomallis (classical transcription Giannis Chrysomallis) on November 14, 1954, in Kalamata, Greece, is a self-taught pianist, keyboardist, and composer.
He earned Grammy nominations for his 1992 album, Dare to Dream, and the 1993 follow-up, In My Time. His breakthrough success came with the 1994 release of Yanni Live at the Acropolis, deemed to be the second best-selling music video of all time. Yanni has since performed live in concert before in excess of two million people in more than 20 countries around the world.

Yanni's autobiography, Yanni in Words, co-authored by David Rensin, was released in February 2003. It is a memoir which includes information about his early childhood in Greece, his college years in Minnesota, his success as an international music artist with his exploration into the creative process by which he composes, and his nine-year relationship with actress Linda Evans. The book coincided with the release of his 13th album Ethnicity and was a New York Times best seller.

Video: To watch a segment from Yanni Live at the Acropolis, click here.