How much do you know about swimmer Mark Spitz?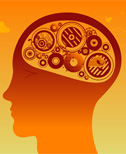 Before there was the amazing Michael Phelps there was the amazing Mark Spitz, who garnered a record-breaking seven gold medals in swimming events at the 1972 Olympic Games in Munich, Germany. That achievement was unsurpassed (and unmatched) for nearly four decades, until Phelps won eight gold medals at the 2008 Olympics in Beijing.

Can you answer these questions about Mark Spitz, who is now 61?

What was the first international athletic event in which Spitz competed?

Why did Spitz wear a mustache when he competed, as opposed to all the other swimmers who shaved their facial and body hair?

What word did Spitz use to characterize Michael Phelps' winning eight gold medals at the Beijing Olympics?

In 1998, Spitz appeared in a TV commercial for Playstation, along with another well-known figure. Who was it?
To learn the correct answers and watch a video of Spitz reminiscing about his athletic career, see below.
---
The following answers are from Wikipedia:
In 1965, Spitz competed in the Maccabia Games — held that year in Tel Aviv, Israel — for Jewish athletes from around the world. He was 15 at the time, won four gold medals and was named the event's most outstanding athlete.

Spitz said he originally grew the mustache as a form of rebellion against the clean-cut look imposed on him in college. "It took a long time to grow," he said. It took four months to grow, but Spitz was proud of it. He decided the mustache was a "good-luck piece."

Spitz described Phelps' accomplishment as "epic." Although he was miffed that he had not been officially invited to attend the Beijing Olympics — and therefore did not — Spitz was generous and gracious in responding to the fact that his own Olympic record had been broken. Appearing on NBC's "Today Show" after Beijing, Spitz said, "It's about time that somebody else takes the throne…I'm very happy for him."

In 1998 he appeared with Evel Knievel in a TV commercial for PlayStation.
Video: To watch Spitz tell a funny story about his famous mustache and how it affected the Russian (Soviet) swim team, click here.