Which is the tallest fountain in the world?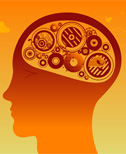 Decorative fountains have delighted humans since ancient times — but modern technology now enables them to shoot water to previously unimaginable heights.

Which is the world's "tallest" fountain (that is, which sends water skyward the farthest)?
The Port Fountain in Karachi, Pakistan
The King Fahd Fountain in Jeddah, Saudi Arabia
The Fountain Park fountain in Fountain Hills, Arizona
The Dubai Fountain in Dubai, United Arab Emirates
To learn the correct answer and watch a dazzling video of one of the fountains, see below.
---
The King Fahd Fountain in Jeddah, Saudi Arabia, which shoots water an astonishing 1,024 feet into the air. (By way of comparison, the Empire State Building is 1,250 feet tall.)

As for the other three contenders:

Dubai Fountain 902 feet

Port Fountain 620 feet

Fountain Park 582 feet

Keep in mind that even the Fountain Park installation reaches a height of almost 60 stories — still pretty amazing! Of course, height isn't everything. With all due respect to His Highness (no pun intended), The King Fahd Fountain is impressive only because of how far it reaches to the sky; it's not all that aesthetically beautiful or enjoyable to watch.

What is both aesthetically pleasing and highly entertaining is The Dubai Fountain, located next to the Burj Khalifa, currently the world's tallest building. We've shown a video of this extraordinary water-and-music installation (accompanied by Sarah Brightman and Andrea Bocelli singing "Time to Say Goodbye") in the past. Now we've come across another clip of the fountain that features even more amazing water choreography. Wonderful!

Videos:

For The Dubai Fountain, click here. The beautiful music on the video is "Baba Yetu" by composer Christopher Tin. According to Wikipedia, it is "the only piece of videogame sountrack ever to be nominated for and win a Grammy award. The lyrics are a Swahili translation of The Lord's Prayer."

For The King Fahd Fountain (also known as The Jeddah Fountain), click here.

Note: The linked Web sites may open behind this page.