Can you name that Tarzan?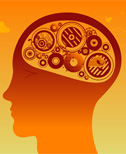 Following his competitive swimming career, what Olympic gold-medal winner went on to appear in more than 100 Hollywood movies-including the Paramount Studios film 'King of the Jungle'?

Here are some clues:
His real first name was Clarence.
He grew up in Hawaii.
He starred in 'Aquacade' at the New York World's Fair.
He starred in the 1933 Tarzan movie 'Tarzan the Fearless.'
He was the only actor to play Tarzan, Flash Gordon and Buck Rogers—the top three comic strip heroes of the 1930s.
Look below for the correct answer.
---
If you guessed Johnny Weissmuller…close but no cigar! The correct answer is "Buster" Crabbe (pronounced "crab").

In addition to a prolific career acting in movies and television, Crabbe apparently never lost his interest in swimming. From Wikipedia:


Crabbe's Hollywood career waned somewhat in the 1950s and 1960s. The ever-industrious Crabbe became a stockbroker and businessman during this period. According to David Ragan's "Movie Stars of the 30's," Crabbe even owned a Southern California swimming-pool building company in later years. In the mid-1950s, Crabbe purchased the campus of a small defunct prep school near Onchiota, New York, in the Adirondack Mountains. Renamed Buster Crabbe's Meenahga Lodge, the camp advertised itself as swim camp for youngsters age 8-14.
During this period of his life, Buster joined the swimming pool company Cascade Industries of Talmagde Road, Edison, New Jersey. In his capacity as Vice President of Sales, promoter and spokesman for Cascade — the world's first "package pool" company — he attended shopping mall openings and fairgrounds, combining promotion of his swim camps and Cascade vinyl liner in-ground swimming pools. A pool range was named after him, and pools were sold by "Buster Crabbe Dealers" throughout the eastern seaboard and southern states from 1952 until 1990. By the late 1960s Buster Crabbe "Cascade" pools were available in more than 28 countries worldwide. Buster remained a spokesman for Cascade until his death.
Photos: To see numerous photos of Buster Crabbe in his Hollywood heyday and afterwards, click on http://tinyurl.com/44kuc84