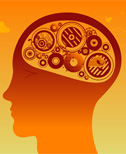 The Rolling Stones' Brian Jones:
Accidental Drowning or Murder?
Note:
>> Some Web sites may open behind this page.
>> Use your browser's BACK arrow to return here.
The correct answers are:
1. c. Who owned the name of the band? The as yet unsubstantiated alleged murder of Brian Jones involves a rather convoluted story. To learn the details, click here.
2. b. 16 months. To watch a video demonstrating baby Elizabeth's swimming prowess, click here and scroll down. To see an interview with Elizabeth's dad and her swim teacher, click here.
3. a. Catfish. To learn how the wayward catfish could have caused serious damage to the two pools, click here.
How did you do? Be sure to keep up on the latest water-related news, because another installment of "Test Your Knowledge" will be coming in the next WaterShapes EXTRA!