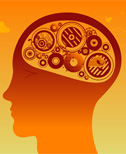 Prominent Television Journalist
Swims with African Crocodiles
Note:
>> Some Web sites may open behind this page.
>> Use your browser's BACK arrow to return here.
The correct answers are:
1. c. Anderson Cooper. To watch a behind-the-scenes video about Anderson Cooper's encounter with enormous, toothy reptiles in Botswana's Okavango Delta, click here.
2. a. Lake Michigan. To watch an interview with Boban Simic and see him take on the frigid winter water of Lake Michigan, click here.
3. d. 104. To learn more about amazing centenarian Barbara Peck, click here.
How did you do? Be sure to keep up on the latest water-related news, because another installment of "Test Your Knowledge" will be coming in the next WaterShapes EXTRA!