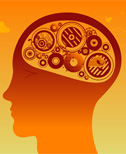 At the London Olympics:
Just Say 'Nope' to Dope!
Many water-related stories have been in the news of late — including reports connected to the three questions below.
1. No sooner had speculation spread through the London Games that 16-year-old Chinese swimmer Ye Shiwen's seemingly superhuman performances in the pool might have been too good to be true, than a former Chinese Olympic doctor insinuated a certain American swimmer may have been guilty of doping. Which U.S. swimmer did Dr. Chen Zhanghao point a finger at?
a. Ryan Lochte b. Michael Phelps c. Missy Franklin d. Rebecca Soni
2. Among a number of impressive achievements at the London Games, Michael Phelps became the first male swimmer in history to win the gold medal in the same individual event at three successive Olympics. What was the event?
a. 200-meter breaststroke b. 200-meter freestyle
c. 400-meter individual medley d. 200-meter individual medley
3. According to the Web site geeksugar.com, the Olympic swimming pool at the London Aquatics Center "was designed to help facilitate some of the fastest times the sport has ever seen." Among other things, the report notes, "The bottom of the London Pool has a movable floor. During the games, it will sit about ___ feet deep to negate the waves that swimmers will create while moving through the pool." Fill in the blank.
a. 8 b. 9 c. 10 d. 12
To find out how many you got right, scroll down.
---

The correct answers are:
1. b. Michael Phelps, regarding the current and previous Olympic Games. To learn more, click here.
2. d. 200-meter individual medley. To learn more, click here.
3. c. 10. To learn more and watch a video about the pool, click here.
How did you do? Be sure to keep up on the latest water-related news, because another installment of "Test Your Knowledge" will be coming in the next WaterShapes EXTRA!