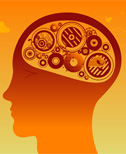 Swimmer Ian Thorpe Fails to
Qualify for London Olympics
Many water-related stories have been in the news of late — including reports connected to the four questions below.
1. Five-time Olympic swimming champion Ian Thorpe, who has been attempting to make a comeback, recently failed to earn a spot on his country's swim team for the upcoming London Olympic Games. What country is Thorpe from?
a. Canada b. New Zealand c. The U.K. d. Australia
2. The U.S. Justice Department has announced it is postponing implementation of a controversial new law mandating that all public swimming pools (including hotel pools) must install "lifts" or employ other measures to make the facilities accessible to the disabled. How long is the postponement for?
a. 30 days b. 60 days c. 90 days d. 6 months
3. The U.S. Olympic Committee has released a new handbook entitled "Recognizing, Reducing and Responding to Misconduct in Sport: Creating Your Strategy"; the handbook comes in the wake of a number of cases involving USA Swimming. What type of misconduct does the handbook address?
a. Racism and homophobia c. Physical and sexual abuse
b. Performance-enhancing drugs d. Hazing
To find out how many you got right, scroll down.
---
.
Note:
>> Some Web sites may open behind this page.
>> Use your browser's BACK arrow to return here.

The correct answers are:
1. d. Australia. To learn more, click here.
2. b. 60 days. To learn more, click here.
3. c. Physical and sexual abuse. To learn more, click here.
.
How did you do? Be sure to keep up on the latest water-related news, because another installment of "Test Your Knowledge" will be coming in the next WaterShapes EXTRA!