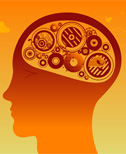 In What City Were the Recent
Pan American Games rong>
Many water-related stories have been in the news in the past several weeks — including reports connected to the four questions below.
1. At the Pan American Games, held in October, many competitors in the swimming events had a difficult time adjusting to the host city's 5,000-foot altitude. Where were the Pan American Games held?
a. Guadalajara, Mexico c. Lima, Peru
b. Montevideo, Uruguay d. Lagos, Nigeria
2. In Aix-les-Bains, France, a community pool was criticized for temporarily closing to the general public so students from a religious school could use it — with boys and girls swimming separately, and none of them visible to others. What kind of school was it?
a. Moslem b. Orthodox Jewish c. Roman Catholic d. Buddhist
3. Approximately 7,000 people recently stood in line, starting at 3 a.m., to become members of a large, newly renovated municipal swimming pool complex. Where did this take place?
a. Tokyo, Japan c. Jakarta, Indonesia
b. Beijing, China d. Mumbai, India
4. October 23 marked the one-year anniversary of the drowning death of a champion American long-distance swimmer, who lost his life at the age of 26 during a 10-kilometer open-water World Cup race in Fujairah, United Arab Emirates. The tragic mishap likely occurred because of the warm water temperature on the day of the competition. Who was the swimmer?
a. Todd McManus c. Fran Crippen
b. Jimmy Maddox d. Steven Salvino
To find out how many you got right, scroll down!
 Some Web sites may open behind this page.
 Use your browser's BACK arrow to return here.
The correct answers are:
1. a. Guadalajara, Mexico. To watch a video of the 200-meter men's freestyle event, click
here
.
2. b. Orthodox Jewish. To learn more, click
here
.
3. d. Mumbai, India. To learn more, click
here
.
4. c. Fran Crippen. To watch a video of the late Fran Crippen, click
here
. Very sad.
.
How did you do? Be sure to keep up on the latest water-related news, because another installment of "Test Your Knowledge" will be coming in the next WaterShapes EXTRA!