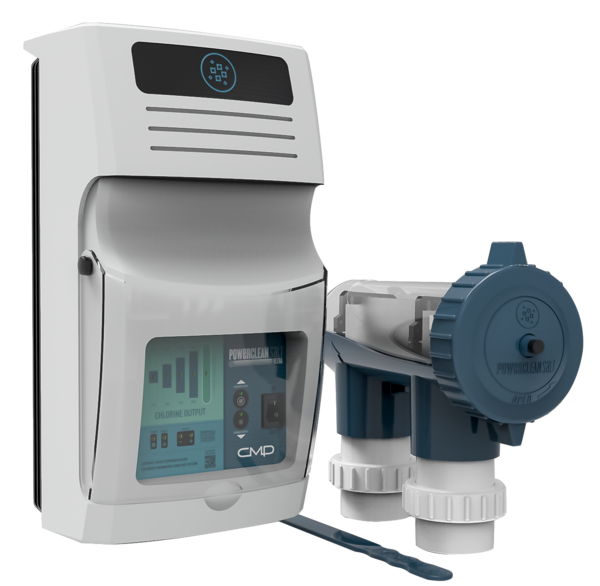 CMP (Newnan, GA) has introduced Powerclean Salt Ultra, a chlorinator that uses common salt to produce pure chlorine for use in sanitizing pool water. Designed for durability, affordability and serviceability, the compact units feature clear housings that make it easy to see when it's time to clean the cells, which remove easily for cleansing without acid. For details, click here.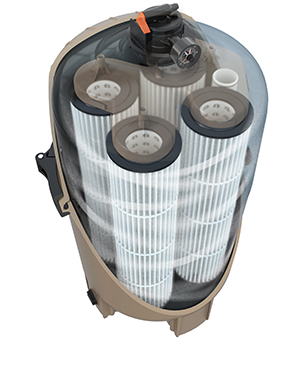 Hayward Pool Products (Elizabeth, NJ) has launched the DEP 500 series of pleated-element diatomaceous-earth filters. Designed to trap more dirt with less maintenance, the units combine cartridge technology with the superior water clarity and low head loss of D.E. filtration with elements that can be backwashed or quickly removed and rinsed. For details, click here.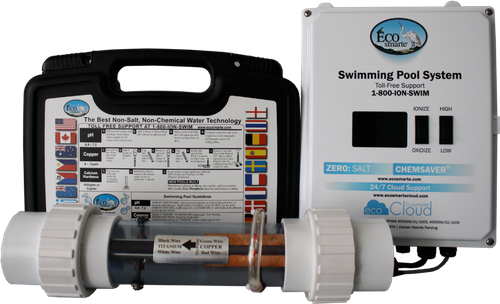 EcoSmarte (Minneapolis, MN) manufactures the Standard Turbo oxidizing/ionizing system for residential swimming pools holding up to 50,000 gallons. Designed to eliminate the need for sanitizing chemicals or for adding silver to the water, the units feature titanium electrodes and also generate carbon dioxide to eliminate the use of acid as a pH controller. For details, click here.