Inter-Fab (Tucson, AZ) offers Designer Series Grab Rails for pool and spa applications. Available singly or in pairs, the units are made of 304 stainless steel and can be upgraded with any of six powder-coat colors or three thermoplastic-coat colors to match any backyard décor. For salt pools, a marine-grade 316 L stainless steel option is also available. For details, click here.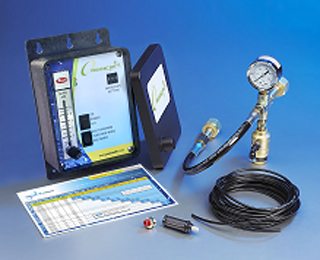 Poolsmith Technologies (Phoenix, AZ) has launched the Organic pH control system for pools. The easy-to-install unit injects carbon dioxide into the water using carbolic acid as its source – no chemical handling, mixing or dispensing required. The controller automatically manages and stabilizes the pH level and helps prolong the life of pool surfaces. For details, click here.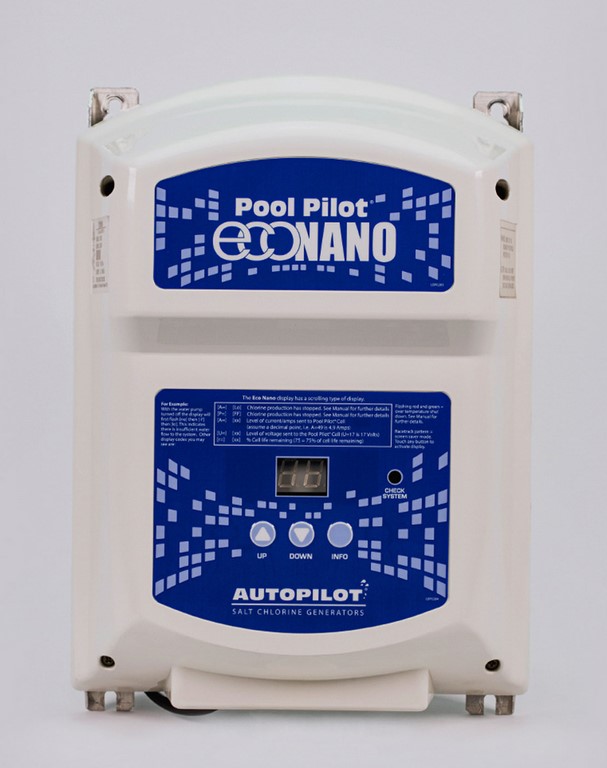 AutoPilot (St. Petersburg, FL) manufactures the Pool Pilot Eco Nano, a salt-chlorine generator for swimming pools of up to 25,000 gallons. The easily installed, easy-to-use, easy-to-service, in-line units operate on 220-volt circuits at flow rates as low as 20 gallons per minute and with salt concentrations from 2,000 to 35,000 parts per million. For details, click here.