Ramuc Pool Paint (Rockaway, NJ) now offers a safe, low-VOC spray paint specifically designed to brighten and protect a pool's existing coping material. Available for use in renovations and restorations, the environmentally safe, gloss-white material gives the old substrate a fresh look while protecting it from dirt, chipping or fading. For details, click here.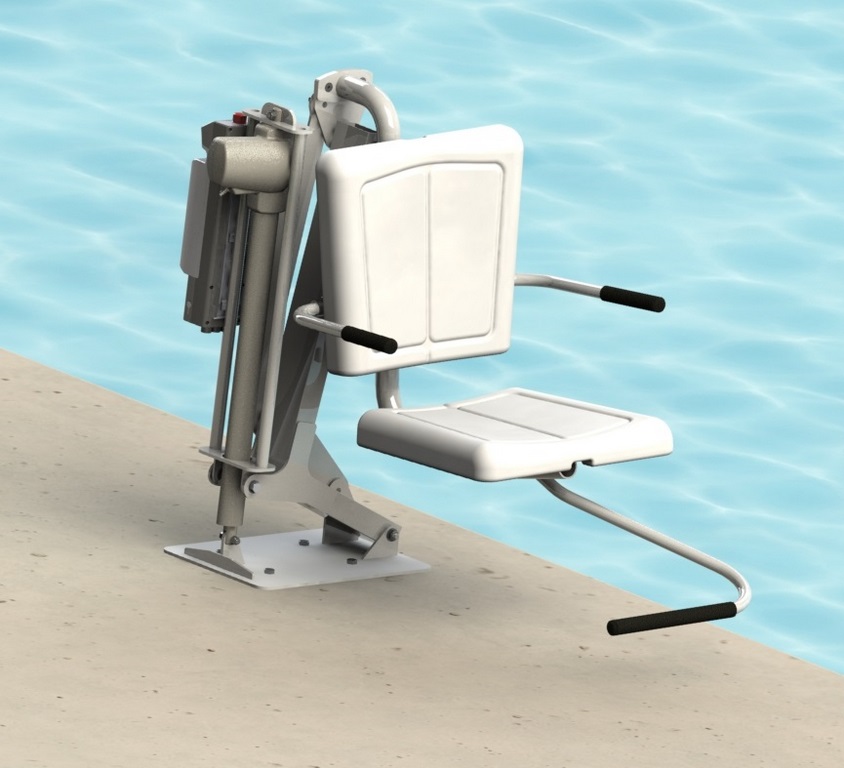 Spectrum Products (Missoula, MT) makes the Aqua Buddy, a battery-powered pool lift that offers a smaller footprint and single-axis operation for motel, hotel and any other applications where deck space is limited. Constructed of powder-coated stainless steel for durability, the units feature a secure mounting system and lift up to 350 pounds. For details, click here.
Hayward Pool Products (Elizabeth, NJ) has released SelectaFlo Valves for use with diatomaceous-earth filters. Designed to provide up to 90-percent less head loss than multiport valves, the units feature trigger-action handles that makes it easy to select among four valve/filter functions with the company's ProGrid and DEP 500 filters. For details, click here.