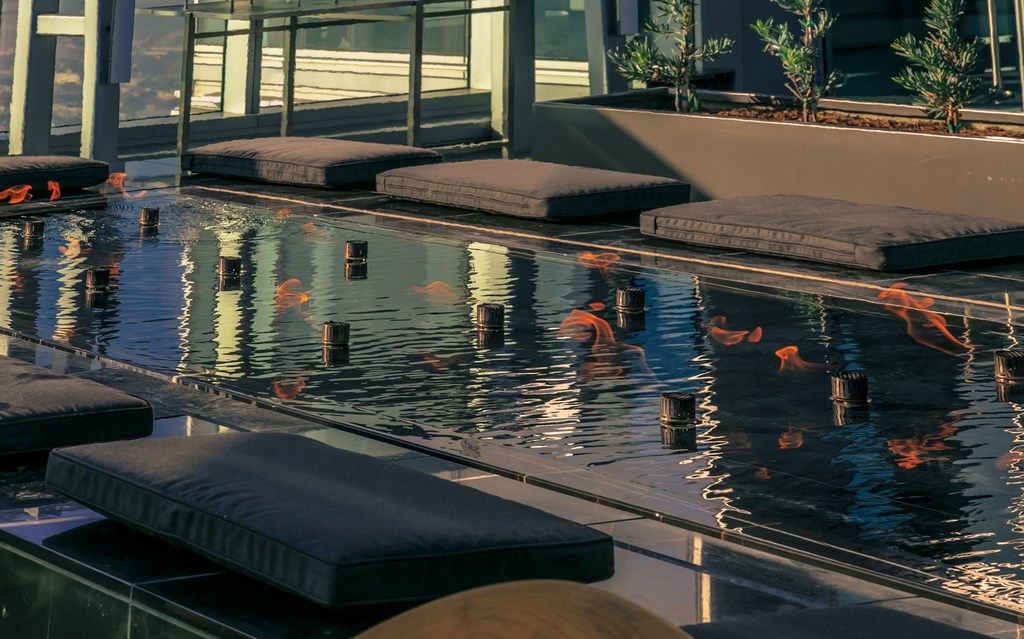 Bradford Products (Leland, NC) makes WaterFX Reflecting Pools for both residential and commercial applications. Designed to bring a measure of peace and tranquility to any indoor or outdoor environment, the shallow stainless steel vessels can be customized to any desired size or shape and are available with tile finishes as well as lighting systems. For details, click here.
Speck Pumps (Jacksonville, FL) now offers the Normblock Multi line of pumps for commercial pools, fountains and waterparks with elevated salt concentrations. Available in 7.5-, 10-, 15- and 20-horsepower models, the energy-efficient, quiet-running units have housings and impellers made of high-performance plastic for corrosion resistance. For details, click here.

Ramuc Pool Paint (Rockaway, NJ) now offers a safe, low-VOC spray paint specifically designed to brighten and protect a pool's existing coping material. Available for use in renovations and restorations, the environmentally safe, gloss-white material gives the old substrate a fresh look while protecting it from dirt, chipping or fading. For details, click here.