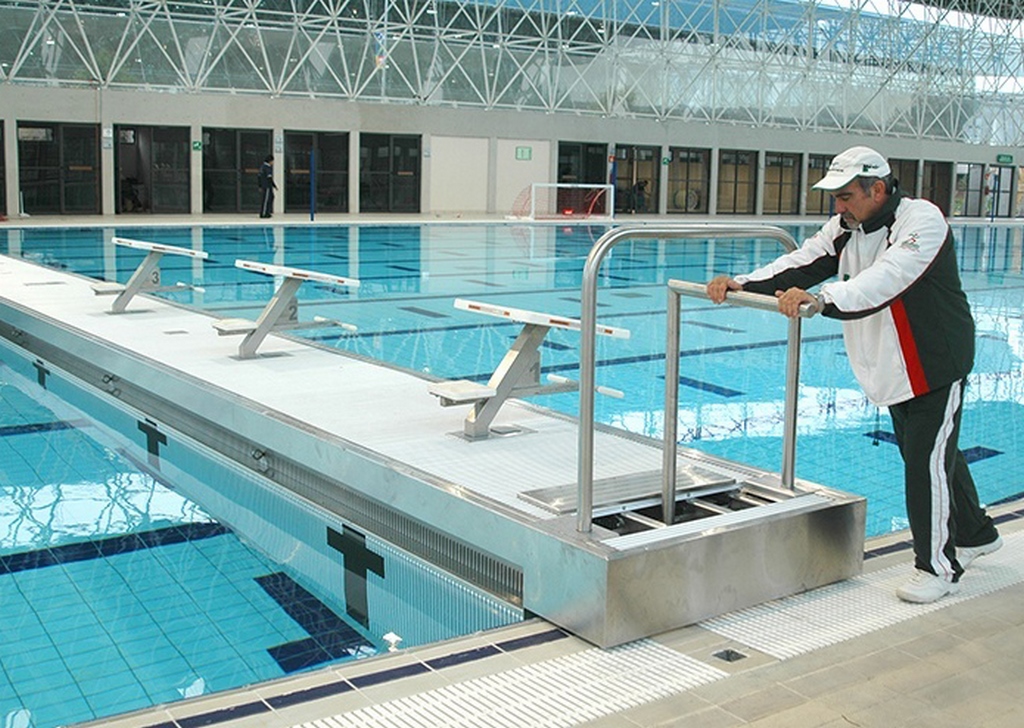 Natare Pool Corp. (Indianapolis, IN) offers moving pool bulkheads that meet all current FINA, USA Swimming and NCAA requirements. The engineered structures move easily, provide varying course lengths and feature wave-quelling, flow-through openings at the water's surface. Designed for durability, they also have slip-resistant lane targets. For details, click here.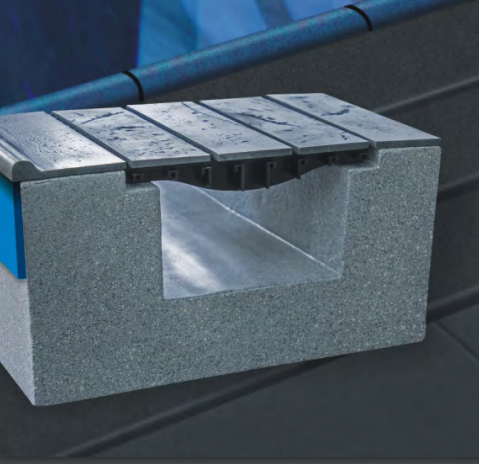 Daldorado (Naples, FL) has introduced the DalLUX stone and tile grate-support system for use on straight, parallel pools. The system features 12-inch-wide supports and mitered corners to which cut-to-size stone or tile pieces are attached using a supplied adhesive and spacer lugs. The resulting grates have load capacities in excess of 5,000 pounds. For details, click here.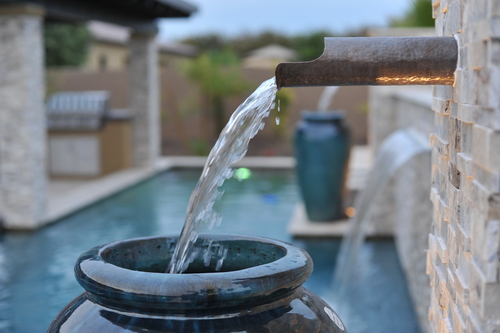 Bobé Water & Fire Features (Phoenix, AZ) makes Cannon Scuppers for use in raised pool walls and decorative waterfeatures. Available in copper and stainless steel with three other color finishes, the units have 1.5-inch inlets welded to the back and come with 1-, 1.5-, 2-, 2.5- and 3-inch outlets. Custom sizes are also available, as are escutcheon plates. For details, click here.