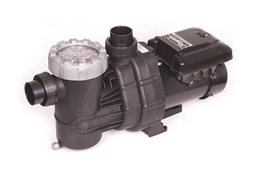 Raypak Professional (Oxnard, CA) announces the availability of its PS165VSP variable speed pool and spa pump. The high-performance, medium head, self-priming unit has and easy-to-program controller and a built-in 24-hour timer. For details, click here.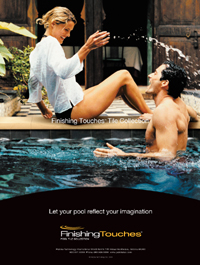 Pebble Technology (Scottsdale, AZ) has introduced the Finishing Touches pool-tile collection. The three lines have been selected for visual compatibility with the company's interior finishes and include a wide range of colors and looks. For details, click here.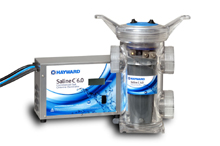 Hayward Commercial Pool (Elizabeth, NJ) has introduced the Saline C 6.0 salt chlorine generator. The commercial-grade unit produces up to six pounds of chlorine a day – enough to treat a 60,000-gallon outdoor or 90,000-gallon indoor pool. For details, click here.