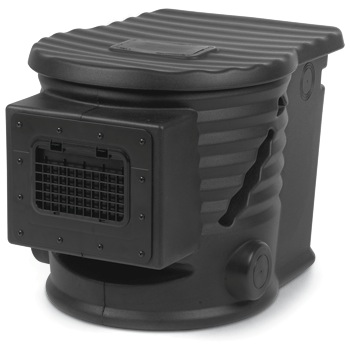 Little Giant (Oklahoma City, OK) manufactures skimmers for a variety of pond applications. Engineered to encourage balanced ecosystems, the units install easily and come in 2,500, 5,000 and 10,000 gallon-per-hour models that improve surface cleaning with a flow-through design and a multi-stage filter system that minimizes maintenance. For details, click here.
Aquascape (St. Charles, IL) has announced its new Floating Plant Island – a means of displaying marginal aquatic plants in deeper areas of a pond where there are no plant shelves. The floating 15-by-11-inch planter includes an anchoring loop and keeps the soil intact while it lets water in and protects the plants it carries from fish. For details, click here.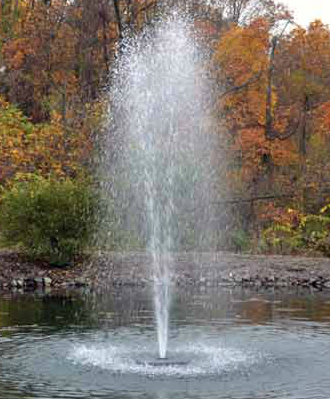 Otterbine Barebo (Emmaus, PA) now offers the Fractional Aerating Fountain & Mixer Series for ponds of less than a half-acre in surface area that need aesthetically pleasing aeration. The easy-to-install, half-horsepower units come with four interchangeable surface spray patterns, but they can also be submerged for use as horizontal mixers. For details, click here.