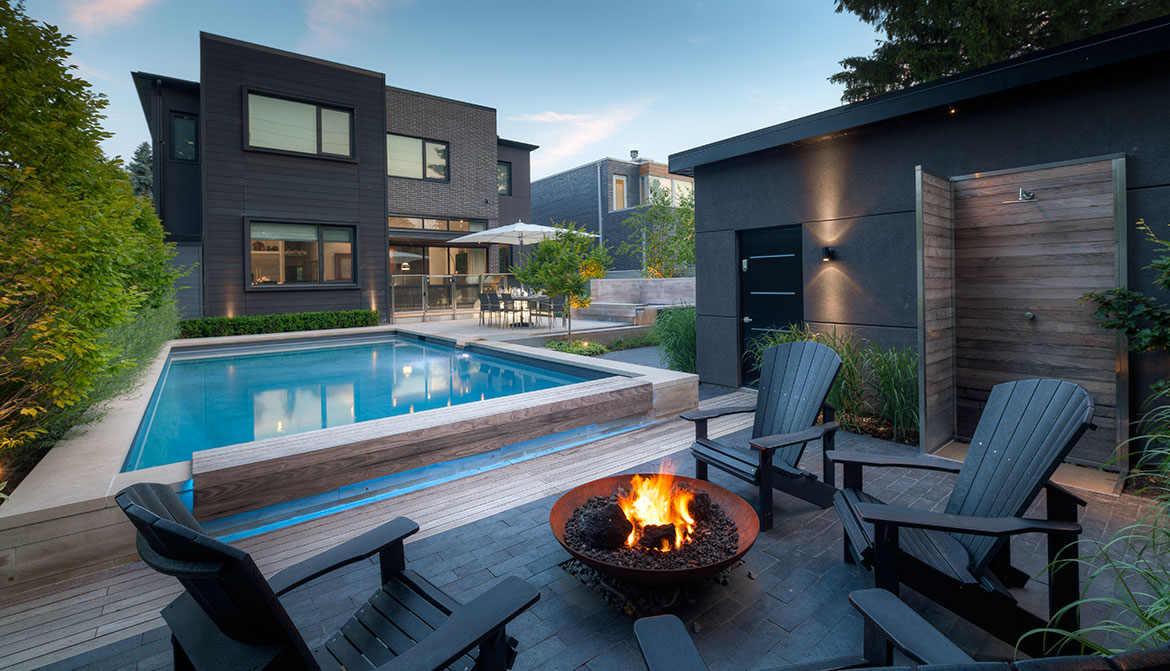 Paloform (Brampton, Ontario, Canada) manufactures Bol fire pits made from Cor-Ten steel as a dramatic centerpiece for any outdoor space. The wide, shallow, heavy-gauge vessels have 42-inch diameters and may be used with natural gas or propane burners in either manual or automatic versions – or with a steel grate insert for wood-burning fires. For details, click here.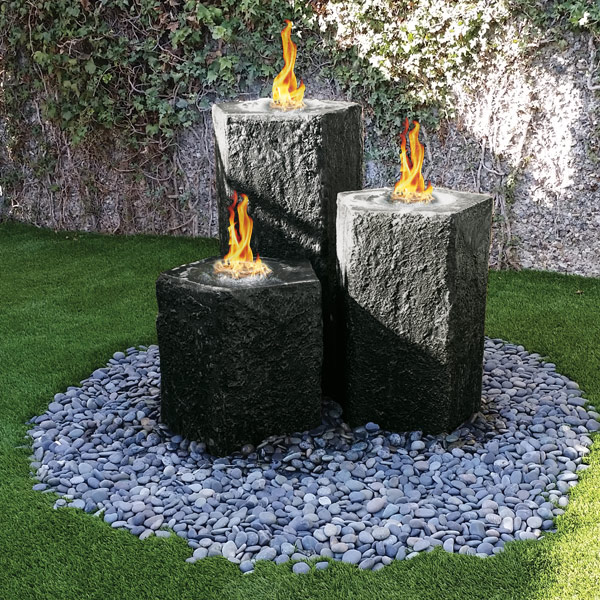 Grand Effects (Rancho Santa Margarita, CA) manufactures fire-and-water columns that operate automatically and are compatible with pool/spa controllers. Fabricated in black concrete to resemble basalt, the easy-to-install columns come in three heights – 20, 28 and 30 inches – and can be used individually or as combined multi-tiered compositions. For details, click here.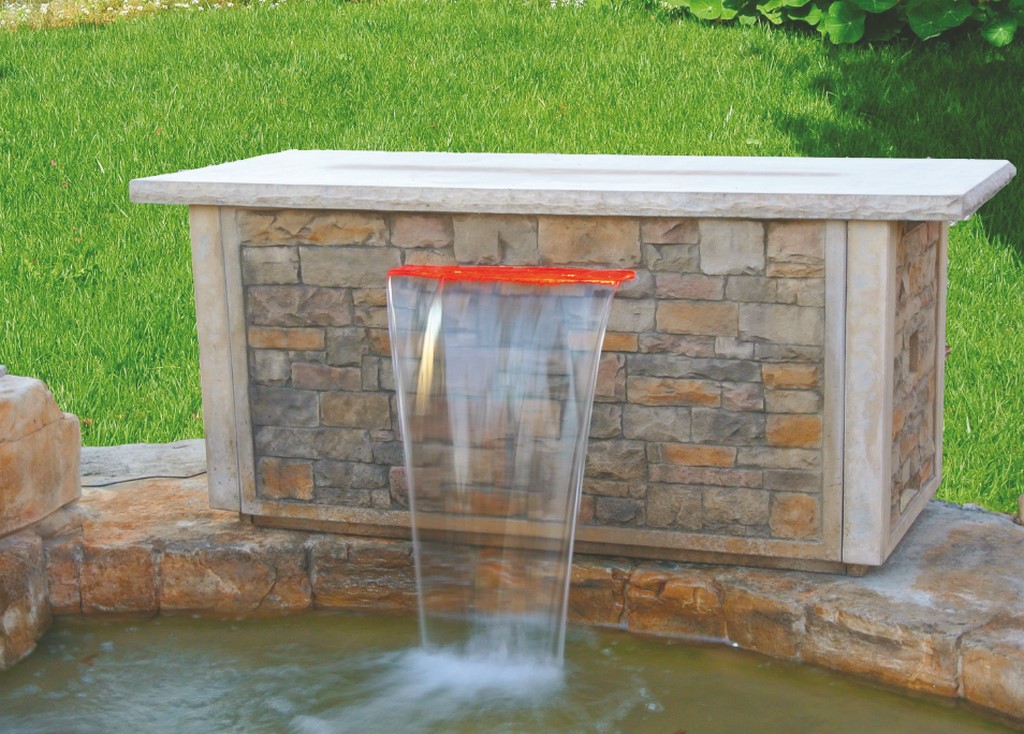 Waterfall Creations (Orlando, FL) manufactures Countertops, stand-alone four-piece structures made for use as poolside bars. Made with a fiber-reinforced concrete mix, the 72-inch wide, 32-inch deep and 32-inch tall units are available with optional 24-inch-wide waterfall effects (with LED lighting included) or 48-inch-long fire features. For details, click here and scroll down.