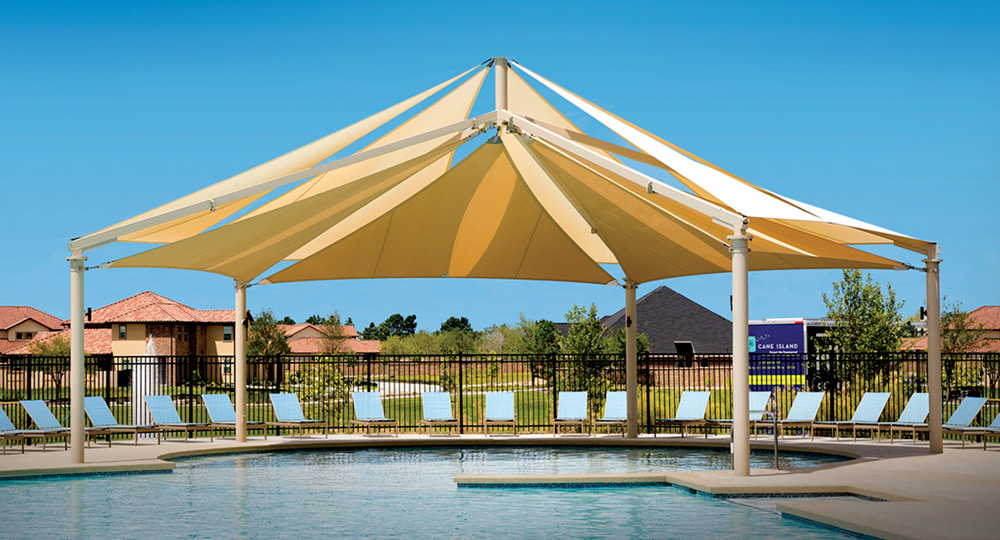 Shade Systems (Ocala, FL) manufactures multi-level sail systems to provide multiple layers of poolside sun protection. Made with stainless steel connections and hardware for long life and a powder-coated framework to support intricate arrangements of fabric available in a variety of durable colors, the systems offer visual appeal as well as cooling shade. For details, click here.
Móz Designs (Oakland, CA) manufactures the Laser Cut collection to enable designers to divide exterior spaces while allowing for different degrees of light penetration. Available in 27 standard patterns and 15 colors, the powder-coated metal is available in thicknesses from an eighth to a quarter inch depending on required durability and traffic patterns. For details, click here.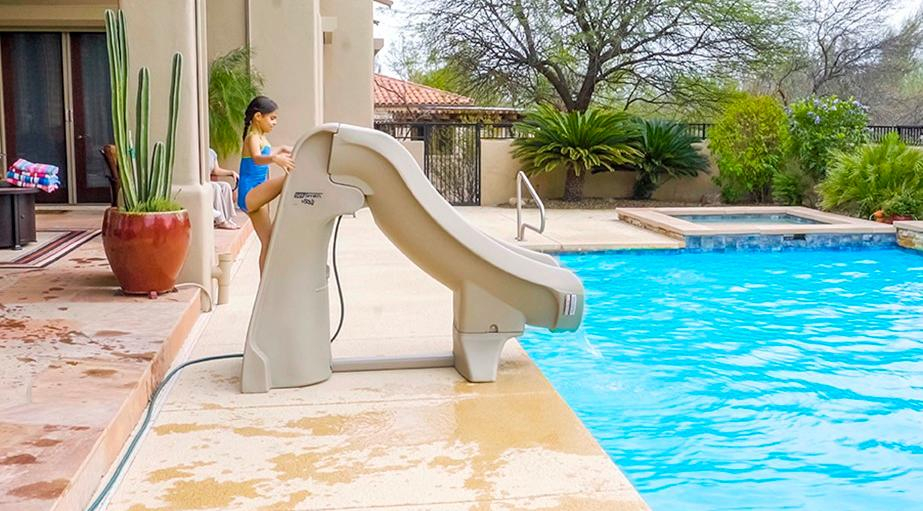 S.R. Smith (Canby, OR) has launched SlideAway, a CPSC-compliant slide for inground pools that does not have to be permanently affixed to the pool deck. Designed for safety, fun and durability, the units can be set up or removed from a deck in just minutes. The units are available in taupe or gray and may be used by children weighing up to 125 pounds. For details, click here.