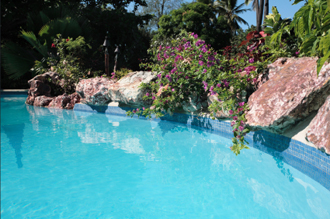 Aquron (Rockwall, TX) produces I-Shield stone and concrete sealer. The non-toxic, non-polluting, non-flammable material is waterborne and stays pliable and resists abrasion while waterproofing the surface, keeping it clean and preserving its natural appearance. It also retards or eliminates efflorescence and resists the effects of repeated freeze/thaw cycles. For details, click here.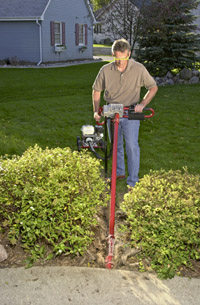 Little Beaver (Livingston, TX) now offers horizontal boring kits for use with its mechanical earth drills. The precise, time-saving units can be used in setting conduit, pipe and irrigation runs of three inches in diameter under sections of paving or decking up to five feet wide, and a unique connecting system allows the operator to stand while boring. For details, click here.

Laticrete (Bethany, CT) offers Hydro Ban, a thin, load-bearing waterproofing/crack-isolation membrane that does not require the use of fabric in the field, coves or corners. It's a single-component, self-curing, liquid-rubber polymer that forms a flexible, seamless waterproofing membrane and bonds directly to a wide variety of substrates in and around watershapes. For details, click here.