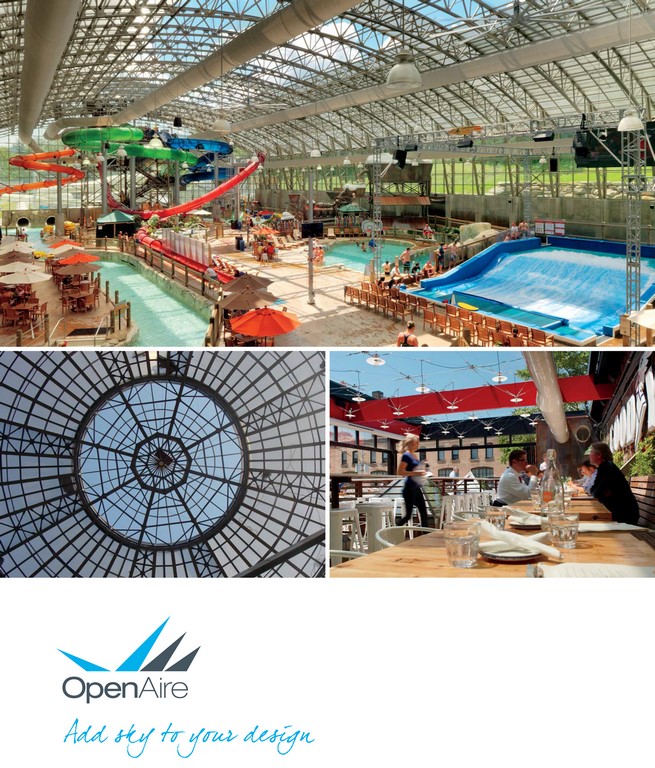 OpenAire (Oakville, Ontario, Canada) has published a brochure on its capabilities in designing, manufacturing and installing retractable roof enclosures for aquatic environments. With aluminum truss systems that can span more than 165 feet in width, the units withstand temperature extremes, snow loads, high winds, seismic disturbances and more. For details, click here.

Pebble Technology (Scottsdale, AZ) supplies Luminous, a collection of iridescent glass beads that can be combined with the company's PebbleTec or PebbleSheen pool finishes to create a glistening underwater effect. The colored beads are offered in three blends – blue, emerald or jade – that add new dimension to a watershape's interior surfaces. For details, click here.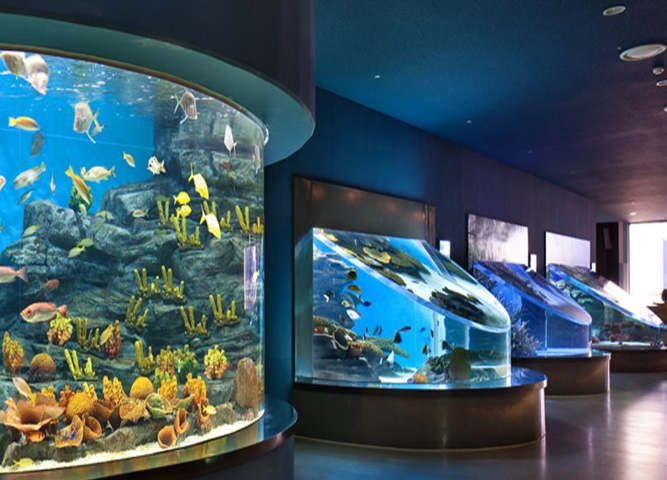 Hammerhead International (Las Vegas, NV) offers custom acrylic viewing solutions for use under and above water level. Designed for zoo and aquarium applications but available for use in any suitable setting, the materials can be fabricated into complicated, curving configurations and as panels, domes or tunnels for watertight, leak-free installation. For details, click here.