Miracote (Rancho Dominguez, CA) produces MiraFlex Membrane C, a polymer-modified, flexible, cementitious membrane for the waterproofing and protection of concrete, masonry and other construction materials and substrates. Designed for applications under tile, the product is compatible with thin-set mortars and other cementitious materials. For details, click here.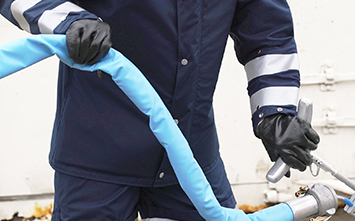 NLB Corp. (Wixom, MI) offers strong, lightweight, flexible Sure Shroud sheathing material for high-pressure hoses. Designed to reduce operator fatigue while providing protection against dangerous hose ruptures, the ballistic-grade sheathing operates at pressure ratings to meet all needs, comes in six- to ten-foot lengths and has cast-metal camlock couplings. For details, click here.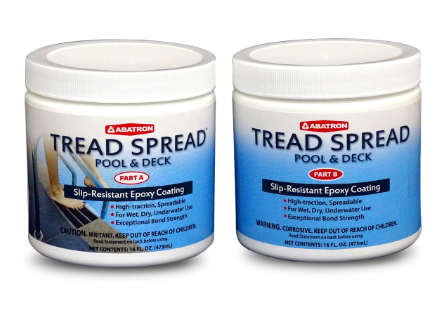 Abatron (Kenosha, WI) produces Tread Spread, an easy-to-apply epoxy coating that meets OSHA and ADA recommendations for slip-resistance in both wet and dry conditions. Designed for commercial and recreational pools and decks, the product bonds to concrete, wood, metal and fiberglass and comes in two colors: safety yellow or slate gray. For details, click here.