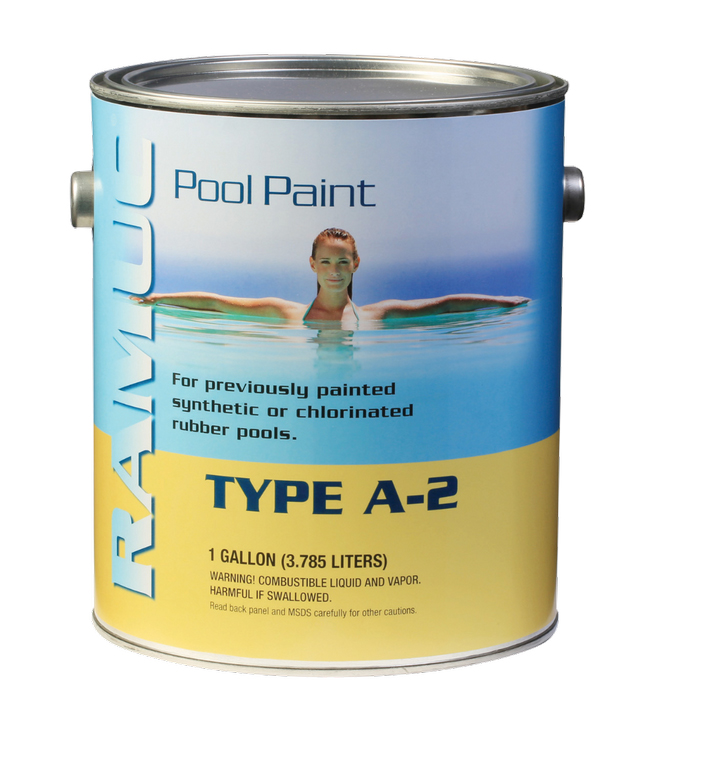 Ramuc Pool & Deck Paint (Rockaway, NJ) has updated its A2 synthetic rubber-based coating. Designed to restore and upgrade previously painted pool surfaces as well as bare concrete, marcite or plaster, the VOC-compliant, high-gloss, easy-to-apply material also works on ponds and fountains and offers excellent hiding, coverage and protection. For details, click here.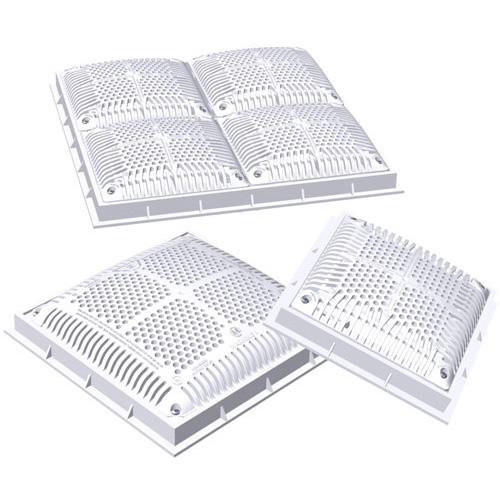 Hayward Pool Products (Elizabeth, NJ) manufactures the WG Series of VGB-compliant square drain covers for residential and commercial pool applications. Available in a wide range of sizes and flow designs and designed for use on concrete pools for new construction or renovations, the low-velocity units limit flow to 1.5 feet per second. For details, click here.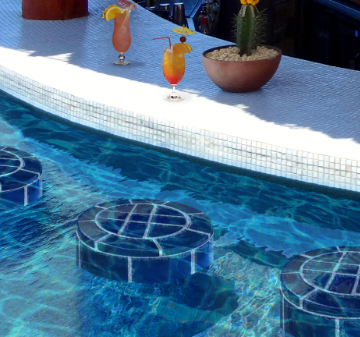 Meridian Tile (Phoenix, AZ) assembles modular barstool tops for in-pool applications. Pressed from porcelain and glazed, the long-lasting units speed the installation process and come in a variety of colors and decorative patterns. Custom designs and logos are available as options, backed up by a glaze lab that formulates and tests for accurate coloration. For details, click here.