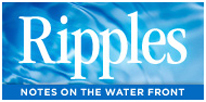 Aspiring Model on Vacation in Mexico
Shows Colostomy Bags to the World
Bethany Townsend, a 23-year-old British woman and aspiring model, took a major step forward in self-acceptance by posting a photo of herself on Facebook; in the photo, she was wearing a revealing bikini while sunbathing.
Nothing unusual about that — except the photo showed the two colostomy bags that Townsend wears. She has suffered from Chron's disease since the age of three; Chron's is a painful, chronic inflammatory condition in the gastrointestinal tract.
On her Facebook posting, the young woman wrote:
"Finally after three and a half years [since having the operation], I decided that my colostomy bags shouldn't control my life. So when I went to Mexico with my husband in December last year I finally showed I wasn't ashamed. Still hoping for a cure..."
According to an article on huffingtonpost.com, Townsend's courageous photo has garnered "more than 195,000 likes and hundreds of votes of confidence." The report further notes that "[Townsend] has shed any insecurities she once had and hopes she can help other people living with her condition to do the same."
This story was especially moving to Ripples, because his father (RIP) underwent a colostomy at age 19 — apparently one of the world's first. From the time he had the operation, he felt a deep sense of shame that stayed with him for the rest of his life, until he passed away at age 62. It was a very different era back then.
But this story is not just about people who have colostomies: Bethany Townsend should be an inspiration to everyone who has real or imagined physical "flaws" — and who doesn't? — for whom wearing a bathing suit in public can be fraught with self-consciousness and self-doubt.
All Ripples can say is, "Congratulations on your courageous move, Bethany… and may you enjoy excellent health from now on!"
To learn more about the many health problems Bethany Townsend has endured and to see the photo she posted on Facebook, click here.
---

NEW! Ripples has grown into The Ripples Report, an innovative content-marketing e-newsletter that will enable your company to connect with existing and potential customers every month. To see a sample issue and learn more, click here.