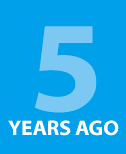 By Bruce Zaretsky
'We water and landscape professionals literally shape the outdoor environments in which we work – cutting grades, building walls, planting trees, installing pools, ponds and fountains and preparing patios, decks, planting beds and lighting systems.'
'In designing these outdoor-living spaces,' noted Bruce Zaretsky in kicking off his On the Level column in
the July 2011 edition of WaterShapes, 'we spend the bulk of our time outside: walking the site, shooting grades, considering focal points and effectively visualizing the experience for our clients. If all goes well in installation, the upshot of this activity is that these homeowners will spend a considerable amount of time outside because we've succeeded in transforming their backyards into functional extensions of their homes.' He continued:
***
'Where I work in New York, of course, it gets sublimely cold in winter and nobody's much interested in going outside for any reason from December through March – but even here the interplay of interior and exterior is something we work with in every project.'
***
'In my case, [and] perhaps because I recognize that the season in which my clients are able to enjoy their exterior spaces is relatively short, I tend to spend quite a bit of time on the inside of the home in order to help my clients get the most of their outside experiences.'
***
'I've always operated with a sense of this inside/outside balance in my head. Indeed, this is why I ask all of my clients to be ready to invite me into their homes so, among other things, I can visit each room that overlooks the space where I'll be working and look out the windows and doors to see what's to be seen from inside out.'
***
'And this is true no matter where you live and work: Regardless of climate, our clients have lives, careers and obligations, and as wonderful as it would be for them to sit in a garden all day, swimming or reading or sipping a crisp Riesling, the cold fact is that most days they get up, take showers, make coffee, eat breakfast and head for their cars to get to work.'
***
'[T]his cycle and the breaking of it is precisely why I think it's so important for us to begin shaping our exterior ideas from an interior perspective. . . . As I see it, the best way to coax them outside and invite them into their gardens to enjoy the fragrances, feel the breezes, listen to the waterfalls and add simple pleasures to their daily grinds is to make my garden spaces seductive.'
***
'I know that a big part of what I'm doing is trying to overcome their end-of-day inertia and the powerful urge they might have to flop on the couch indoors to watch television. . . . So how do we win? In most cases, we can do it by getting our clients and their guests to think about the garden before they manage to reach the front door.'
***
'It's all a matter of thinking things through from this inside-out perspective. . . . [T]here's a real need on the part of designers and installers to make certain our clients – the human users of our designed spaces – have every opportunity to enjoy the gardens and watershapes we provide for them. In other words, why build them if our clients won't use them?'
'As I see it,' Bruce concluded, 'I want my clients and their guests to experience my garden designs all year long. If the main reason I do what I do is to give people the opportunity to set aside stress and enjoy life more fully, what better way is there to do so than by establishing unbreakable links from inside to outside?'
Do you agree with Bruce's basic point about adding an inside-out approach to your design process? Have there been cases when it has helped make a difference in the homeowners' lives – and in their appreciation of the outdoor spaxce you've created for their year-round enjoyment, even during long winters? Please share your insights by commenting in the space below.
Bruce Zaretsky is president of Zaretsky and Associates, a landscape design/construction/consultation company in Rochester, N.Y. Nationally recognized for creative and inspiring residential landscapes, he also works with healthcare facilities, nursing homes and local municipalities in conceiving and installing healing and meditation gardens. You can reach him at This email address is being protected from spambots. You need JavaScript enabled to view it..