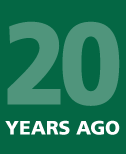 By Curt Straub
'When you work with someone in a cooperative effort to achieve a common goal,' wrote Curt Straub in a trailblazing article in October 1999, 'the odds are greatly reduced that you will wind up one day facing that person in a courtroom.
'The neat thing about this form of cooperation, also known in business circles as partnering, is that it can do much more than keep you off your lawyer's time clock. In fact, partnering is something that all of us in the industry can use to our advantage – and to the advantage of our customers.' He continued:
***
'To be effective, the partnership depends on an atmosphere of mutual respect, understanding and teamwork. All parties to the agreement must assume responsibility for their performance and participation, and cooperation and communication must occur at all levels. Finally, all parties must accept the fact that problems will arise and that solving them (rather than defending one's turf) is the common desire of all partners.'
***
'Historically, if a mistake is made on a job, the attitude of anyone affected by the problem is that someone, somewhere, somehow, is going to pay. We might call this the "I'll see you in court" reflex. This reflex gets good workouts poolside, for example, in arguments over why the finish failed or how the tile didn't match the sample or why the extra main drain wasn't in the original plans and specs.'
***
'Let's face it: Mistakes are going to happen, and on almost every job that goes in. Knowing that, it becomes incumbent upon us to handle those mistakes in a way that fosters success rather than litigation. That's what partnering is all about.'
***
'[The] ladder of interactions [among professionals in a watershaping project] informs the attitudes and disposition of the team from top to bottom, side to side and beginning to end. In other words, [all are] empowered to play their parts, knowing that they have been selected deliberately, with full support of the parties at the various other levels of the project.'
***
This . . . obviously simplifies what can be a complex set of relationships and processes – and certainly does not define everything involved in the construction [, for example,] of a commercial pool. Nor does a structured "teaming" of these professionals eliminate the inherent problems that develop with construction. In other words, partnering does not preclude the need for a written contract. What it does do, however, is clarify expectations for performance and areas of responsibility, thus eliminating a great many potential problems along the way and, more important perhaps, providing a mechanism for solving problems.'
***
'Typically, partnering begins with an orientation session or conference conducted with representatives of all parties on hand. As important as defining the partnering process, the meeting must include instruction in the art of improving communications within the team. For larger projects (such as those run by the government), this initial gathering is conducted by a facilitator who assists the team in developing the terms (or charter) that all participants agree to sign. This agreement elaborates on the project's scope, outlining shared goals and the methods necessary for success.
***
[T]he process should also include a team-evaluation component to track progress and/or shortcomings in the overall project. . . . This problem-solving function is where the critical work of partnering really takes place. When conflicts arise (as they do almost inevitably in any project, let alone a large commercial one), it can be tough to overcome the tendency to fall back into adversary postures.
***
'[P]artnering . . . embodies an effort of equals to accomplish the task of resolving problems. This sense of equal footing,' Curt concluded, 'fosters a shared level of respect. [P]artnering is not a panacea for all problems and cannot be used to bail out a partner with, say, serious financial or management problems. When ability and integrity are coupled with a commitment from the partners, however, partnering becomes a tremendously positive force that stands to revolutionize watershaping at all levels.'
Have you ever been involved in a project where the lack of any sense of partnering made the work grind on to a disastrous conclusion – or in one in which a partnering agreement helped the process along to sweet success? Please share your insights into these issues by commenting below!
Curt Straub has been active in the pool industry since 1962, when he joined his family's construction company in the Kansas City, Kan., area. In 1970, he moved into the front office and led the company's design/sales teams, a position he held until 1990, when he founded Aquatic Consultants. A specialist in pool and spa design, he offers mediation and conflict-resolution services along with his emphasis on structural evaluation.