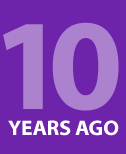 By Brian Van Bower
'If you've been paying any attention to the media lately,' wrote Brian Van Bower at the start of his Aqua Culture column in WaterShapes' November 2006 edition, 'you may have noticed that watershaping is "in" as a big-time topic for television, books, magazines, newspapers and other forms of mass communication.'
'Never in all my years as part of this industry can I recall a time during which the subject of beautiful custom pools, spas, fountains, ponds, streams and interactive bodies of water has won so much attention. It seems as if our society has finally caught on to the power, beauty and excitement of the art form many of us now call watershaping.' He continued:
***
'It's great fun to see this happening and certainly bodes well for our future prospects, both as an industry and as individual practitioners. We're partly responsible, of course, because our work in the recent past has stepped up to an all-new level of beauty, sophistication and performance. But so are our clients, who seemed to have awakened to the reality that, if they want it, they can get something truly special.'
***
'I've been fortunate through the years to get involved in a long list of stories and features in various media about custom swimming pools and outdoor environments. . . . One of the projects involved an extreme backyard environment that included a pool with rope swings, slides and other fun bells and whistles.'
***
'[W]hen the reporter asked [the homeowner] what had motivated him . . ., he indicated that he worked hard, loved play-filled family activities and wanted to have his good times in his own yard rather than traveling anywhere else. That honest and simple answer speaks volumes. Indeed, the coverage we're seeing these days is the direct result of grand societal trends as well as the individual desire of consumers to enjoy themselves in the safety and comfort of their homes.'
***
'In a real sense, what this kind of coverage means is that elaborate watershape designs are now mainstream rather than novelty items. It means that the watershapes on display in these articles and broadcasts have been "normalized" and have become both attainable and desirable. Ultimately, it means that our potential clients have seen and are considering watershaping options that never seemed to be within reach before.'
***
'If you do an Internet search for books about "swimming pools," you'll be stunned by the number and variety of both hardback and paperback volumes you can buy. And you really should buy them, not just for your own inspiration but also to share with clients.'
***
'We've done our part as watershapers by stepping out and getting more creative, and media outlets are finally responding by catching on to what we're doing in meaningful ways. We've broadened our palettes and have great stories to tell, and the more varied and rich the picture becomes, the likelier the media will be to shine a light on it.'
***
'What all of this means for watershapers is that, more than ever before, we have a growing capacity to convey our messages. What was once an industry that resided in obscurity now finds itself on the cutting edge.'
***
'Riding this surge of attention,' Brian concluded, 'means being bold and proud of what you do: You never know, but one of these days you just might find yourself on television or in a major magazine being recognized for your best work – a great wave to catch and a fun ride.'
Are you still witnessing the sort of media interest Brian reported ten years ago, or has the focus moved elsewhere? If you've worked with the media, what did you learn? Do you see it as a positive, or were you disappointed by how things turned out? Please share your own experiences by commenting below!
Brian Van Bower runs Aquatic Consultants, a design firm based in Miami, Fla., and is a co-founder of the Genesis Design Group; dedicated to top-of-the-line performance in aquatic design and construction, this organization conducts schools for like-minded pool designers and builders. He can be reached at This email address is being protected from spambots. You need JavaScript enabled to view it..