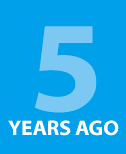 By Bruce Zaretsky
'If you ask my employees,' wrote Bruce Zaretsky in starting his July 2010 On the Level column, 'they'll tell you that I'm an unrelenting pain in the neck – a real tyrant. That's because I'm always asking nagging sorts of questions such as, "Why isn't this project finished yet?" or "How much longer is this going to take?" or "Can you speed things up?"
'My questions, of course, are somewhat unfair. . . . But I have no reluctance to come across as a tyrant because, although we are pursuing artistic endeavors, we also need to be efficient enough in doing them so that we stay profitable and in business.' He continued:
***
'I recognize that it is frequently difficult to reconcile art and productivity, but it is something all business owners and managers must do to keep the artistic concepts in our heads moving forward at the same time we're paying close attention to our clients' budgets and our own bottom lines.'
***
'[M]y goal is to create unique, dramatic, satisfying works of art for my clients. I want them and their friends and their families to be awestruck when they walk into a space I've developed. And I love the fact that ours is an interactive pursuit: People don't just stand in front of what I do as they would if I painted landscapes on canvas. Instead, they actually walk into the spaces I've created and experience them with all of their senses.'
***
'I want each and every project to be special. But therein lies the rub: How can I keep reinventing myself and my outlook on each project? How can I keep creating individualized, idiosyncratic gardens – and do so without losing my shirt? How can I afford to stay in a constant state of exploration and experimentation and keep assuming the risks associated with innovation?'
***
'In many cases, businesses are driven to the cookie-cutter approach in pursuit of budget-restricted projects where operational efficiency offers the only room to make a buck. As I see it, however, what this approach represents is the design equivalent of a buzz kill – the end of creativity, the demise of art.'
***
'In my years in business, I've had my share of great clients who've had grand ambitions and the resources to realize them. But along the way I've also worked with countless clients who had champagne tastes on beer budgets – and it took me a while to differentiate between those two client classes without getting myself into trouble.'
***
'I also made the decision early on that, just because a client has a beer budget, modest means would not preclude me from delivering a garden space or watershape that would satisfy his or her desires. This, in fact, is exactly where the art versus productivity issue jumps to the foreground.'
***
'In giving our clients with smallish budgets what they want, we decided that we'd avoid the temptation to break out the cookie cutters but would instead focus on being as productive as possible – whatever it takes to give clients one-of-a-kind art pieces for relatively small sums of money.'
***
'So even though I will always struggle to balance artistry with productivity,' Bruce concluded, 'I find that the quest always serves to keep my creative juices flowing and enables me to design without specifically concerning myself with a client's budget or demographics. As I see it, I do what I do as an outlet for my creativity – and I also know that projects with small budgets truly put my skills and determination to the test.'
What's your attitude about modest budgets and small projects? Do you see them as opportunities for focused creativity – or do they leave you with no choice but to scale back the energy you put into the work you and your crews do for these clients? Please share your personal insights in the comment space below!
Bruce Zaretsky is president of Zaretsky and Associates, a landscape design/construction/consultation company in Rochester, N.Y. Nationally recognized for creative and inspiring residential landscapes, he also works with healthcare facilities, nursing homes and local municipalities in conceiving and installing healing and meditation gardens. You can reach him at This email address is being protected from spambots. You need JavaScript enabled to view it..