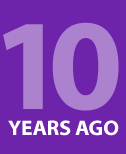 By David Tisherman
'I know many of you absolutely dread the permitting process and are even more bothered by inspectors and the inspection process,' observed David Tisherman near the top of his May 2007 Details column. 'While this anxiety may be common, it's nonetheless misguided.
'Yes,' he continued, 'the nitpicking requirements applied in some areas seem unnecessary and, yes, some inspectors can be
officious and overbearing, but fighting bureaucracies has never seemed to me like a sensible investment of time or energy.' He went on to complete his thoughts on permits and inspections before addressing contracts, as follows:
***
'[I]t behooves us as professionals to accept permitting as part of the process and do everything we can to pass through it smoothly. I also think we need to inform our clients about the nature of these requirements and let them know how long compliance with the rules is likely to take.'
***
'No matter where I work, I'm always prepared – and I've always found that by being open and showing inspectors everything we're doing on site, they might raise questions but the process never bogs down. As I see it, problems arise only when you try to slide sloppy or incomplete plans through the process and/or don't build according to plan. If you are open, thorough and communicative – and you know the ropes – you'll seldom encounter serious problems.'
***
'I've heard many people refer to them in all sorts of unflattering ways, but my thought has always been that, as expert contractors, we should have no problems if we're doing things right. In that context, building officials from plan checkers to inspectors are nothing more than additional sets of eyes making sure we're building structures that will last: I want and welcome their support.'
***
'The way I look at it, if we reach the point where a contract is to be signed and my clients are surprised by anything they see, I simply haven't done my job of letting them know what's going on and of establishing clear sets of expectations. In fact, if I'm on target in these respects, most of what they'll see in a contract has already been covered in the presentation and the document itself is little more than a formality expressing agreed-upon project parameters.'
***
'Although it really should go without saying (but unfortunately doesn't), the key to contracts is that they hold you to build exactly what has been delineated in the contract at the same time they bind your clients to certain terms. In that sense, the contract protects your interests as well as those of your clients.
***
'From my perspective as a low-volume, high-end operator, nothing about contracts needs to be terribly fancy. The documentation usually runs to about seven pages with three primary sections: a standard contract that covers boilerplate-type information; a section that lists all of the abovementioned breakdowns; and a section that describes the payment schedule. This last of these parts is extremely important – and for obvious reasons.'
***
'Taking a long view of my projects' life spans,' David concluded, 'I've always seen this stage between the presentation and actual construction as legalistic break in the action. Once these needs have been accommodated, it's on to construction.'
Has your own experience with permits and contracts been as clear-cut as this? What safeguards do you build into your processes to prevent the sorts of miscommunication that leads to trouble? Please share your thoughts by commenting below!


David Tisherman is the principal in two design/construction firms: David Tisherman's Visuals of Manhattan Beach, Calif., and Liquid Design of Cherry Hill, N.J. He can be reached via e-mail at This email address is being protected from spambots. You need JavaScript enabled to view it..