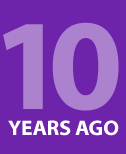 By Brian Van Bower
'When I teach seminars on watershape design,' wrote Brian Van Bower in opening his Aqua Culture column ten years ago, 'I always emphasize the importance of having a list of questions to ask prospective clients during initial conversations. It's a point that always seems to ignite discussion – and it usually ends up with someone in the audience asking me to provide such a document for general use.
'I always refuse to do so, not because I consider my approach a trade secret, but rather because everyone's business and approach to clients is a little different and the questions I ask might not be exactly the questions everyone else would (or should) ask.' He continued:
***
'The issue has come up frequently enough through the years, however, that I've finally assembled a list not so much of specific questions, but instead of three areas of inquiry that I think should be pursued in early conversations with clients. . . . We're after details on the clients themselves, on what they're looking for in a watershape and on the nature of the site.'
***
'Some [of these topics] can be addressed on the phone in the first contact call, but the majority is elicited during our first face-to-face meeting. Flexibility is the key: Every client and every situation are a little bit different, so pursuing information isn't about asking questions in an exact order or giving equal emphasis to each bit of data.'
***
'What's [their] motivation in wanting to own a watershape? The answers here will speak volumes about both the client and the potential design. . . . Whatever it is . . ., you need to know what has set the entire process in motion. And remember: The first answer you hear isn't necessarily the root motivation. You may need to spend some time on this one!'
***
I am always keenly interested to know who lives in the household and who among them will likely be using the watershape on a regular basis. I want to know ages, genders and likely uses. . . . I also want to know about friends, visitors and parties. [These] are among the most important bits of information I can have.'
***
'This may seem brutally obvious, but you really do need to be extremely clear about the types of system or systems you're discussing. There's a common assumption these days, for example, that everyone who wants a pool also wants a spa. That may be true in the majority of cases, but there are certainly those who really want just one or the other.'
***
'As mentioned at the outset, the way clients respond to questions about motivation and intended use will govern the emphasis you place on certain other areas of inquiry. That's particularly true when you [discuss other aspects of the project, including physical structures, placement of elements within the yard, hot water, exercise, control systems, details of the overall environment, chemical treatment, safety and more.]'
***
'These are all huge topics with far-reaching design implications, and there may be many more issues you want to raise depending upon the nature of your business, patterns in your local market and the economic level of your client base. . . . [And remember:] All of the information you gather from your clients is basically without form or meaning unless and until you carry it all to the site and weigh it all against the opportunities the space opens for you.'
***
'As can be seen,' Brian concluded, 'the number of topics to cover and the amount of information that needs to be solicited can involve you in conversations that can last countless hours. The best and only shortcut I've found involves the use of a questionnaire . . .: It keeps me focused, prevents doubling back over too much old ground and, perhaps most important of all, completely engages my clients in the process of designing their watershapes. And all it takes is a systematic approach and a willingness to write down their answers!'
Do you use a questionnaire in your conversations with prospective clients? Is it formal and something you stick to, or is what you do with it responsive to the individual project and clients? What's your favorite unusual question? Please share your thoughts (and coolest questions) by commenting below!
Brian Van Bower runs Aquatic Consultants, a design firm based in Miami, Fla., and is a co-founder of the Genesis Design Group; dedicated to top-of-the-line performance in aquatic design and construction, this organization conducts schools for like-minded pool designers and builders. He can be reached at This email address is being protected from spambots. You need JavaScript enabled to view it..