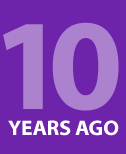 By David Tisherman
'I understand that everybody has to make a living,' wrote David Tisherman near the top of his Details column in the June 2006 edition of WaterShapes, 'and I've always known that there are many people in the watershaping world who make their daily bread by selling, designing and building the pool, starting it up, selling pool toys and acid and chlorine, servicing the pool, winterizing it in the fall and opening it back up in the spring.'
'The range of activities some people try to master beneath the umbrella of a single business plan is truly impressive: If you're actually succeeding in that mode – that is, you are able to do everything, and do it well – my hat is off to you. You're certainly much smarter, more ambitious and more talented than me.' He continued:
***
'For the majority of us, however, it's challenging enough to try to master a much narrower range of skills. In my case, I design and build pools, making key decisions about materials and how they go together and then overseeing the project in the field. I don't design landscapes, . . . nor do I design lighting or make any attempt to offer aftermarket services or products.'
***
'From my perspective, mastering functions within my own chosen professional boundaries has been a life's work. I went to school for it, have worked for decades at it, traveled the world in pursuit of it and, even at this advanced stage of my career, still consistently discover new ideas, details, materials and techniques with almost every project I tackle.'
***
'Why don't I broaden my reach and become a monster watershaping multi-tasker? Why do I limit my focus so narrowly to custom watershape design and construction? The short answer is, because it's complicated and requires knowledge, experience, education and talent. As is the case with every other form of art and creative expression, there's a lot to watershape design and construction, and much of it is genuinely challenging, requires real effort and engages me entirely on all levels.'
***
'As my grandfather once told me, it's better to be great at one thing than it is to be good at 25 or bad at 100.'
***
'Then there's the flip side to this operational coin and another great source of puzzlement: Time and again through the years, I've come across contractors who are so focused that all they do is the swimming pool and/or spa – and absolutely nothing else.'
***
'The problem with this approach is that these watershapes are created in a complete vacuum, sometimes pulling plans from pattern books and installing whatever emerges with no relationship to its surroundings and no design harmony.'
***
'At all levels of the market, we as an industry owe our clients more than either of those possibilities, and it's time for us, as professionals, to define what we do best and operate within clear-cut operational boundaries.'
***
'If you're going to do everything under the sun, then at least be sure that there are people within your organization who are actually and functionally capable of performing each of the given activities. If you find yourself or others in your organization designing one moment and doing leak detection or selling a pool table or offering advice on water chemistry the next, I would suggest that you're not likely an expert at any of these tasks.'
'[I]t's important that we be honest with ourselves and our clients and acknowledge where our expertise ends and the knowledge of someone else must enter the picture,' David concluded. '[In such cases,] my expertise extends to my ability to hire the best and work with them efficiently and effectively.'
Do you agree with David that there's value in focused expertise and that being a jack of all trades necessarily means that you're likely the master of none? Do you see a middle ground here? How does your own business fare on the strict scale David sets up here? Please share your thoughts by commenting below!
David Tisherman is the principal in two design/construction firms: David Tisherman's Visuals of Manhattan Beach, Calif., and Liquid Design of Cherry Hill, N.J. He can be reached at This email address is being protected from spambots. You need JavaScript enabled to view it..