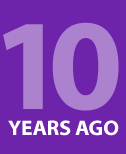 By Brian Van Bower
'One of the fascinating things about working with the different types of clients we encounter as watershapers,' wrote Brian Van Bower in his July 2007 Aqua Culture column in WaterShapes, 'is that we can never really know what to expect.
'If my years of experience have taught me anything,' he added, 'it's that perception is often very different
from reality. Instead, what I find is that the basic assumptions we might be inclined to make about different "categories" of clients are, often as not, completely confounded by the uniqueness of every situation.' He continued:
***
'Using my own practice as an example, I'm proud of the fact that we often work on elaborate, creative designs for well-heeled clients with spectacular homes and seemingly unlimited budgets. These are the projects that capture the most attention, which is why I use them to promote additional business. They're also the ones that enable us to stretch the artistic envelope and often involve us in team efforts directed at achieving the ultimate in watershape and exterior design.'
***
'At the same time, I've been noticing lately that we're tackling lots of design projects at much lower levels with respect to budgets and project scope. These are clients who want pools that will cost less than six figures but who are also interested in having the project detailed beautifully and designed reliably. In fact, a great many of these "mid-range" clients are more than willing to pay thousands of dollars just for the design work, adopting a set of values for their projects that were once thought to be found only in working with the "private-jet crowd." '
***
'I've found that by releasing my own thinking from the usual assumptions I am consistently surprised by what people want and are willing to buy to elevate their projects. By the same token, I've also run into well-to-do clients with more money than taste and who crave designs that are so unbelievably elaborate that the work suffers. Sometimes these people are also incredibly difficult, demanding and litigious, and there are occasions when it makes sense to "fire" them.'
***
'This undermining of preconceptions has led me to re-evaluate the term high end – a convenient phrase that is often used to describe projects with big budgets. Truth is, budgets alone are not what define true, "high-end" quality and value. I'd argue instead that creativity and a desire for something beautiful are far more potent ways to think about clients and what they want and need.'
***
'That does not mean, however, that we should ignore some of the differences that come into play with clients at disparate economic levels. In fact, recognizing that wealthy people and their projects often require a greater level of attention than will the work we do with the rest of humanity is extremely useful. The key to success on all levels, I believe, is being comfortable in your own skin regardless of the economic status of a given client.'
***
'[W]e should present a range of options to all clients, because you really never know what they'll want. More than a few times, in fact, I've been pleasantly surprised by the value that people place on beautiful materials, so I make a habit of talking about the benefits of upgraded materials and the aesthetic power of vanishing edges, the exercise opportunities of swim jets and the decorative exuberance of laminar jets. You never know what will strike any client's fancy, so why not make the offer when it is appropriate to the overall design?'
***
Brian concluded: 'The things that make for good clients and great projects don't necessarily revolve around wealth. Instead they boil down to the value that we and our clients agree to place on the tasks at hand. When you look at the art of watershaping in that way, you'll find that working with clients across the spectrum isn't difficult.'
Has the full spectrum of relationships Brian defined in his July 2007 column survived the Great Recession, or have the fundamentals changed to a degree that his basic argument needs some adjusting? Please share your thoughts on what you see as trends in client relations by scrolling down and leaving a comment.
Brian Van Bower runs Aquatic Consultants, a design firm based in Miami, Fla., and is a co-founder of the Genesis 3 Design Group; dedicated to top-of-the-line performance in aquatic design and construction, this organization conducts schools for like-minded pool designers and builders. He can be reached at This email address is being protected from spambots. You need JavaScript enabled to view it..