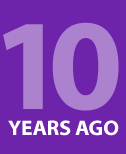 By Brian Van Bower
'For years,' wrote Brian Van Bower to kick off his Aqua Culture column in the December 2005 edition of WaterShapes, 'conventional wisdom has held that many of the advances in watershape design incubate in the commercial realm and then slowly percolate over to the residential market as our clients ask for features they've seen on vacation and elsewhere.'
'That paradigm holds up to this day in many ways, but what's less acknowledged and, I believe, more prevalent in today's market is an opposite trend in which commercial clients are requesting details that are more closely associated with residential pools.' He continued:
***
'On the one hand is a residential market in which the only real impediments are budgets and the imaginations of designers and clients. On the other is the commercial realm, where designers, contractors and clients face the same limits of cost and creativity but are also hamstrung by the often-random dictates of local health departments.'
***
'What we see over and over again in this environment are commercial projects that have been designed primarily to meet health department codes. This has led to what I view as an enormous design rut that channels these projects to a backward-facing banality at a time when the rest of the watershaping world is moving forward.'
***
'The upsetting thing from a design perspective is just how arbitrary some of those rules have become. Take signage requirements as a smallish example: In some jurisdictions, the warnings required at small intervals for every step, edge and flat surface in and around a pool have reached a level of absurdity.'
***
'[T]o be fair, there are many health department codes that are reasonable and make perfect sense. There's nothing objectionable in requiring slip-resistant surfaces, for example, or demanding circulation, filtration and water-treatment systems that produce reliably safe water conditions. I understand the disability-access issues, too.'
***
'Some [contractors] are distinctly determined to stick with the familiar and avoid the potential hassle and expense of battling with regulators over a novel design feature. That reluctance results in a stagnant mindset that has, I fear, resulted in the commercial market's failure to realize its modern potential.'
***
'Those missed opportunities really come into focus when you see the wildly adventurous commercial projects that are being built in other countries. This is where you see vanishing edges, imaginative waterfeatures, swim-up bars, shallow lounging areas . . . and much, much more. I've seen pools in other countries that I know for a fact would never have been built in most jurisdictions in the United States.'
***
'To be sure, the phenomenon I've discussed here is distinctly regional. I can imagine that there are some of you in places like Las Vegas and Hawaii who can't believe [all this]. It's clear to me even in casual observation of these markets that designers, contractors and health departments have been moving forward together toward more adventurous designs.'
***
'I wouldn't be at all surprised to learn that the scale, expense and eventual economic impact of these resort projects have given property owners and their design teams more clout of a sort that leads to greater regulatory flexibility. More than that, however, I believe there's a competitively fueled culture of innovation that takes hold in these areas and that innovation is an expected part of the process'.
***
'I look forward to a day when [the] shackles of convention are set aside in more than an isolated few markets in favor of a more legitimate and expansive focus on luxury, creativity and innovation,' Brian concluded. 'When that happens, commercial watershaping will reclaim its proper place at the innovative forefront of the industry.'
Has the situation Brian described in 2005 changed in the ten years since he expressed these thoughts about stagnation in commercial pool design? Please share your insights on this situation in the comment space below!
Brian Van Bower runs Aquatic Consultants, a design firm based in Miami, Fla., and is a co-founder of the Genesis 3 Design Group; dedicated to top-of-the-line performance in aquatic design and construction, this organization conducts schools for like-minded pool designers and builders. He can be reached at This email address is being protected from spambots. You need JavaScript enabled to view it..