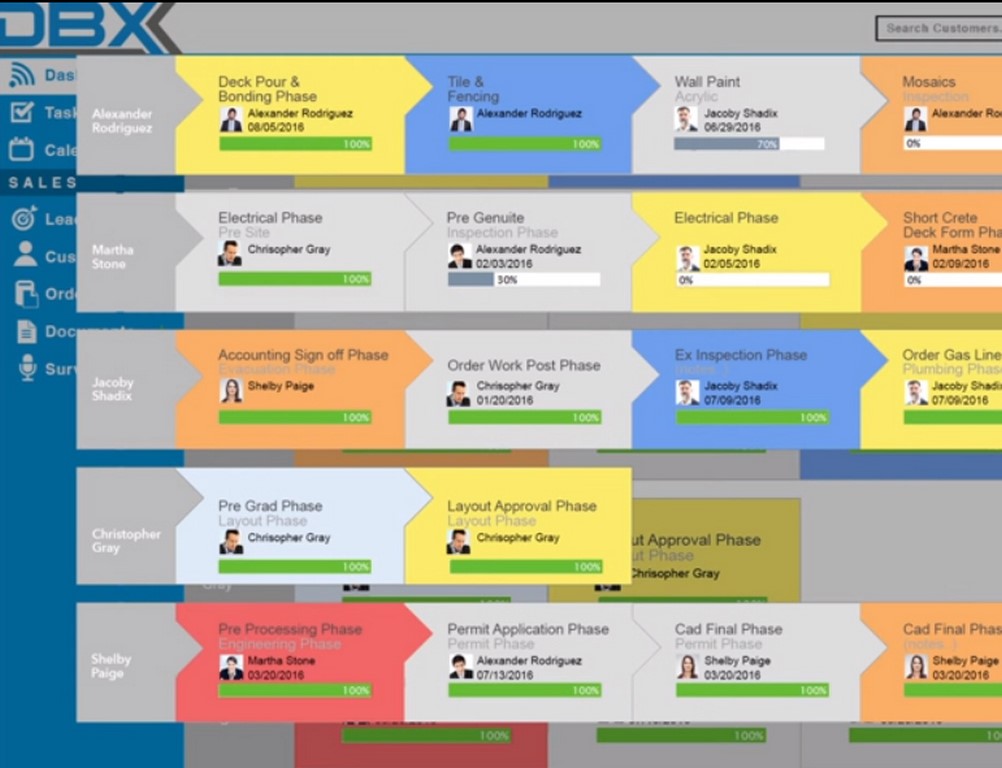 DBX Software (Mesa, AZ) has developed Pro DBX, an all-in-one, cloud-based software solution for watershape builders. Designed for use with desktop, tablet and mobile systems, the software covers all functions, from estimating, purchase tracking and work orders to scheduling and a full range of project-management and storage features. For details, click here.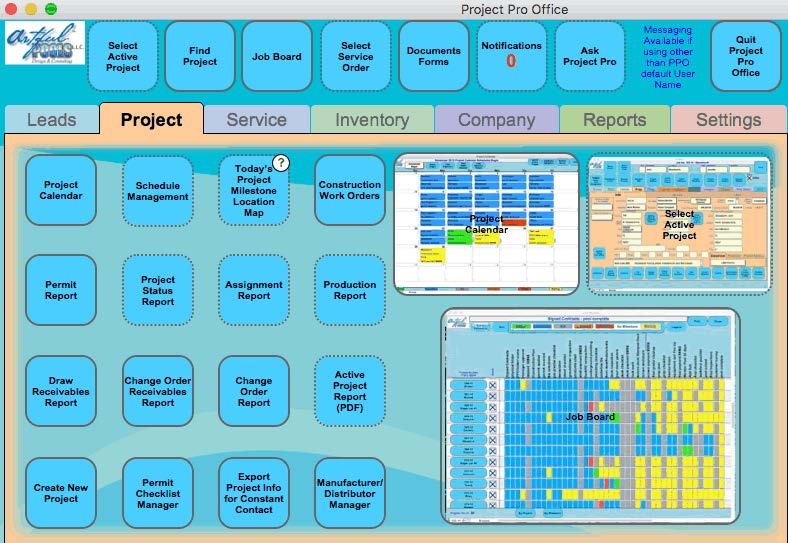 Pool Pro Office (Merritt Island, FL) offers project-management software to pool builders. Designed to cover everything from lead management to final payment on devices from smart phones to desktop computers, the system features instant reporting on all operations, including leads, permitting, project details, job boards, change orders and punch lists. For details, click here.

Hayward Pool Products (Elizabeth, NJ) has introduced the Hayward Expert Line. Designed for exclusive use by professional watershapers, the line includes premium products with features and benefits available only to the trade – an extra function, an upgraded technology, an extended warranty or some other difference-making incentive. For details, click here.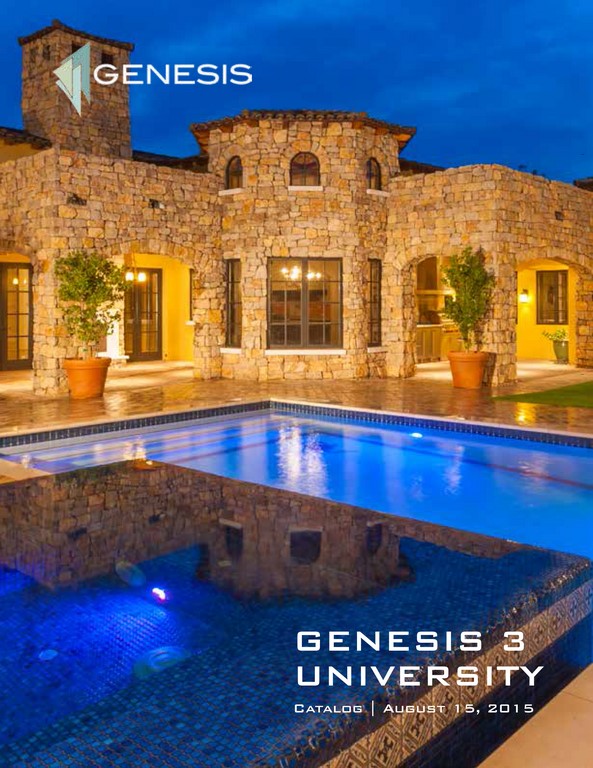 Genesis 3 (Murfreesboro, TN) has released the current catalog for its Genesis 3 University educational system. The document is available in printed or digital form and offers background information on the school, its faculty and its programs, which include classes from introductory to advanced levels on design, engineering, construction and business. For details, click here.
Evosus (Vancouver, WA) has launched an updated version of its Mobile Service application for managing operations in the field. Simpler and easier to use, the system streamlines data entry and records time-card entries in real time. It also uploads photographs, collects internal notes for office use and allows emailing and texting through the app. For details, click here.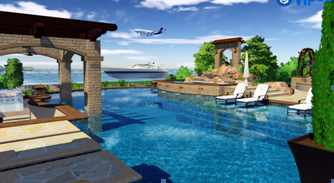 Stucture Studios (Henderson, NV) has included the SketchUp Importer in the relaunch of its high-end pool/landscape design software, Vip3D. Designed to ease the process of developing entire outdoor-living spaces, the inclusion of the SketchUp Importer allows the user to bring in 3D models from various sources for use in project presentations. For details, click here and scroll down.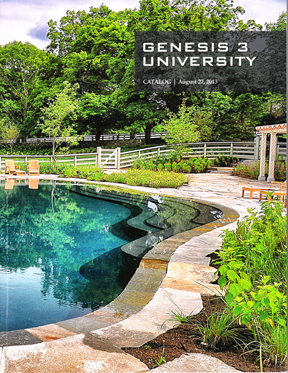 Genesis 3 (Murfreesboro, TN) has released the latest version of its catalog of professional education courses for watershapers. The document covers requirements for Platinum, Society of Watershape Designers and Gold participation; offers a schedule through February 2014; and describes the content and parameters for more than 100 courses. For details, click here.