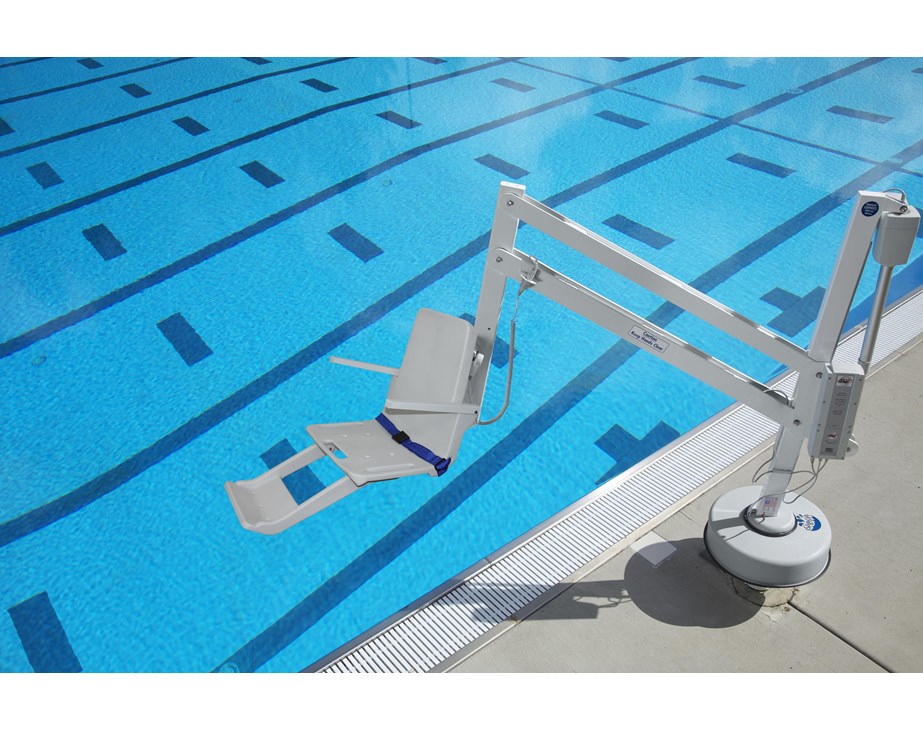 S.R. Smith (Canby, OR) manufactures the Splash! aquatic pool lift. Designed to comply with the Americans with Disabilities Act, the battery-powered, powder-coated stainless steel/aluminum units have up to a 400-pound lift capacity, are available in multiple configurations and install at poolside with deck anchors that ease winter removal. For details, click here.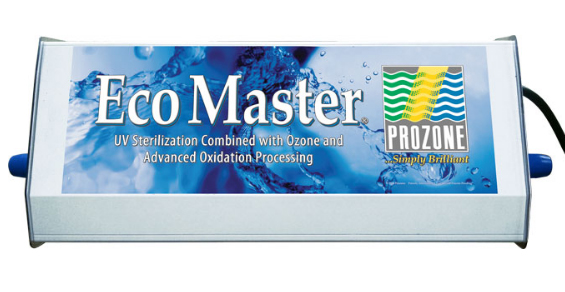 Prozone Water Products (Huntsville, AL) manufactures Eco Master, a compact, all-in-one water-treatment device for pools and spas. The units combine ultraviolet light with ozone generation to purify and oxidize in a non-chemical, non-chlorine environment, using dynamic-flow venturi injectors to accommodate water volumes up to 40,000 gallons. For details, click here.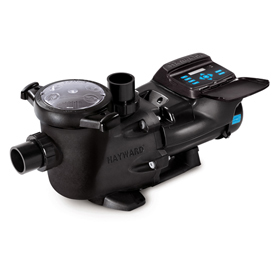 Hayward Pool Products (Elizabeth, NJ) has unveiled the TriStar VS 950 variable-speed pump as part of its Expert Line. Designed for residential applications in which they replace high-performance pumps rated up to three horsepower, the energy-efficient units feature chemical-resistant Viton seals, extra-large leaf/debris baskets and programmable controls. For details, click here.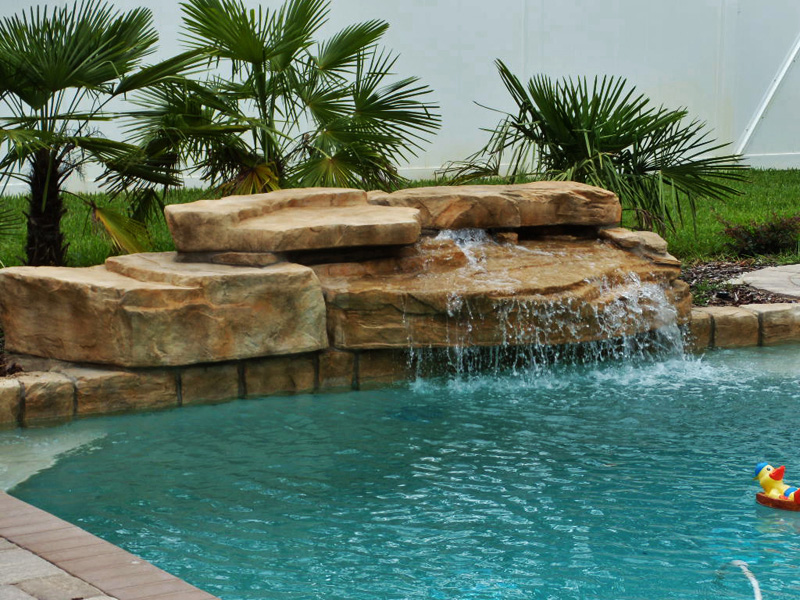 Rico Rock (Orlando, FL) now offers a waterfall/fountain consisting of four modular pieces. Designed for use mainly in pool renovations, the lightweight, cast-concrete structures span ten feet and come with extra diverter stones to adjust and alter the flow. The system is four feet tall and can be raised an additional 31 inches with an optional lift kit. For details, click here.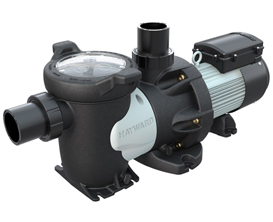 Hayward Commercial Pool (Elizabeth, NJ) has introduced the HCP 3000 Series of pumps to provide the power and efficiency needed by commercial pools. Equipped with a three-inch unions to achieve flow rates of more than 250 gpm at 60 feet of head, the units include removable, over-sized strainer baskets, TEFC motors and chemical-resistant Vitron seals. For details, click here.
Fox Pool Corp. (York, PA) has added a Badu Stream II swim-jet system (from Speck Pumps) to offer an aquatic-exercise option for its Ultimate Pool packages. The jets provide a powerful swim current of up to 5,700 gallons per minute in space-saving, steel-walled, vinyl-liner pools available in nine-by-16-foot and nine-by-20-foot models. For details, click here.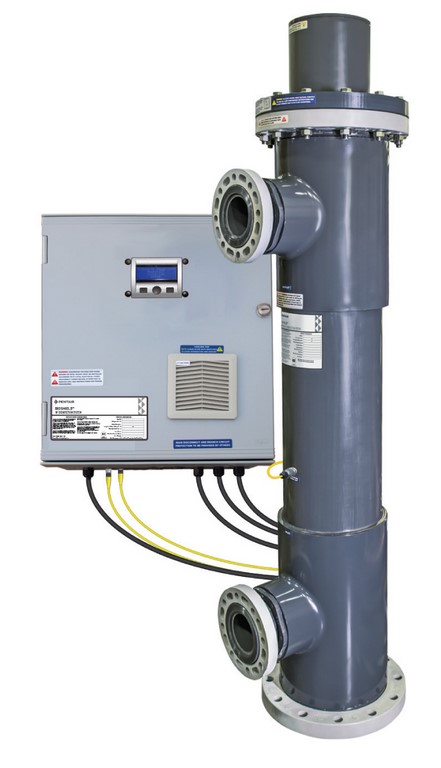 Pentair Water Commercial Pool & Aquatics (Sanford, NC) has released BioShield, an ultraviolet water-disinfection system for commercial swimming facilities. The low-pressure units install vertically to save space and destroy harmful waterborne pathogens and irritating chloramines. They also have single-end, top-loading UV lamps for easy servicing. For details, click here.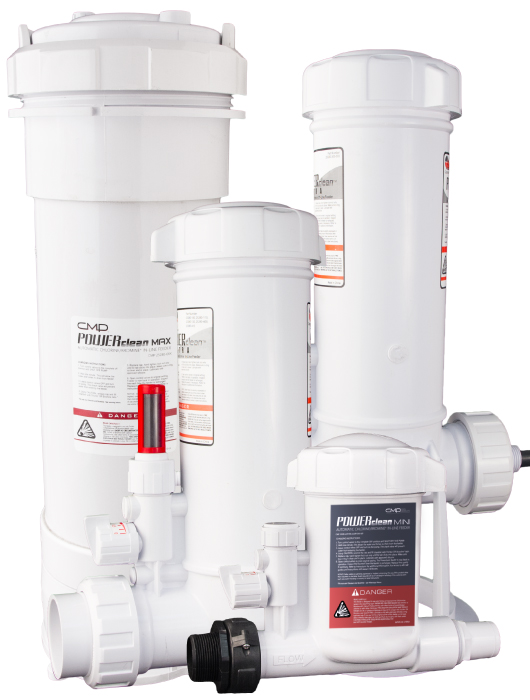 Custom Molded Products (Tyrone, GA) has introduced Powerclean Ultra VS, a high-flow chlorinator engineered for use with variable-speed pumps. The system can generate chlorine at flows as low as 20 gallons per minute (compared to other systems that need flows of 40 gpm to function), and does so without creating high levels of back pressure. For details, click here.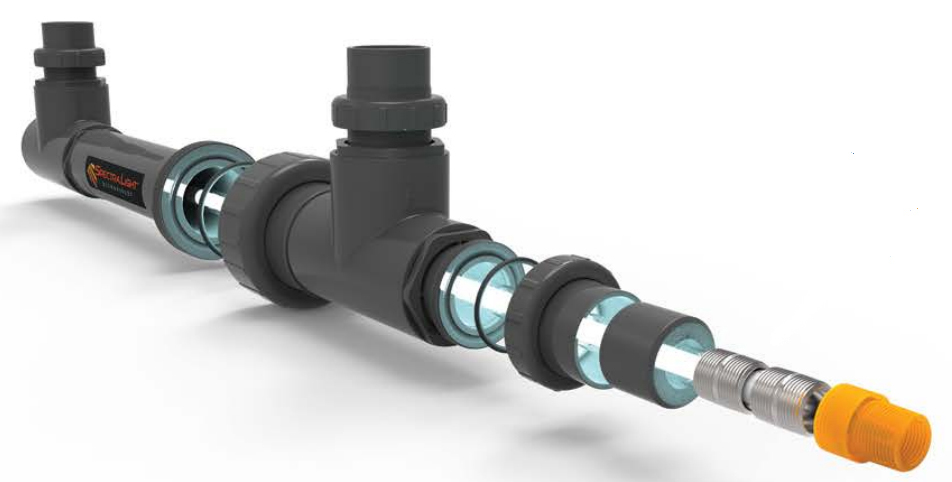 SpectraLight Technologies (Georgetown, TX) makes ultraviolet sterilization systems for use with both conventional and saltwater pools. The systems feature high-intensity UV-C germicidal light to target all microorganisms as they pass through the cell, destroying 99% of all bacteria, viruses, algae, giardia, parasites, spores and protozoan cysts. For details, click here.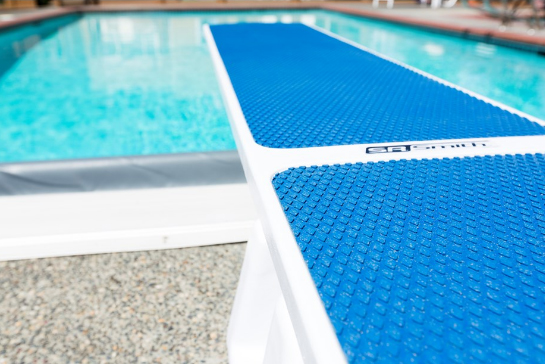 S.R.Smith (Canby, OR) offers TrueTread diving boards. Featuring a unique surface texture that has a modern, sporty look and feel, the units are gentle on the feet and are available in six- and eight-foot lengths in red, blue or grey. They can be used in new installations or serve as diving board replacements with most of the company's diving stands. For details, click here.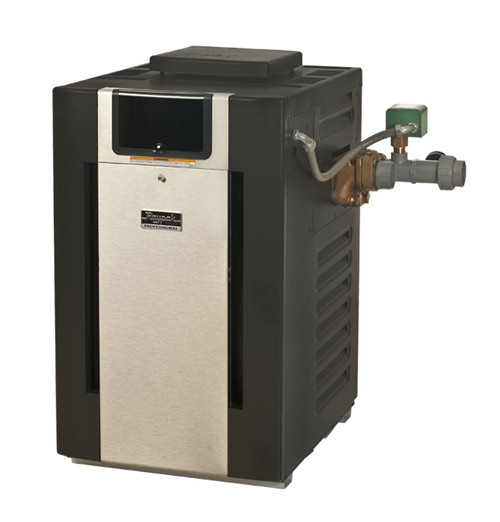 Raypak (Oxnard, CA) now offers a Professional Series of gas pool heaters. Designed for commercial properties (apartments, condos, hotels, motels, schools, parks, community and high-end private pools), the stainless steel units are resistant to salt air, come in 266,000- and 399,000-Btu models, feature microprocessor controls and have rugged heat exchangers. For details, click here.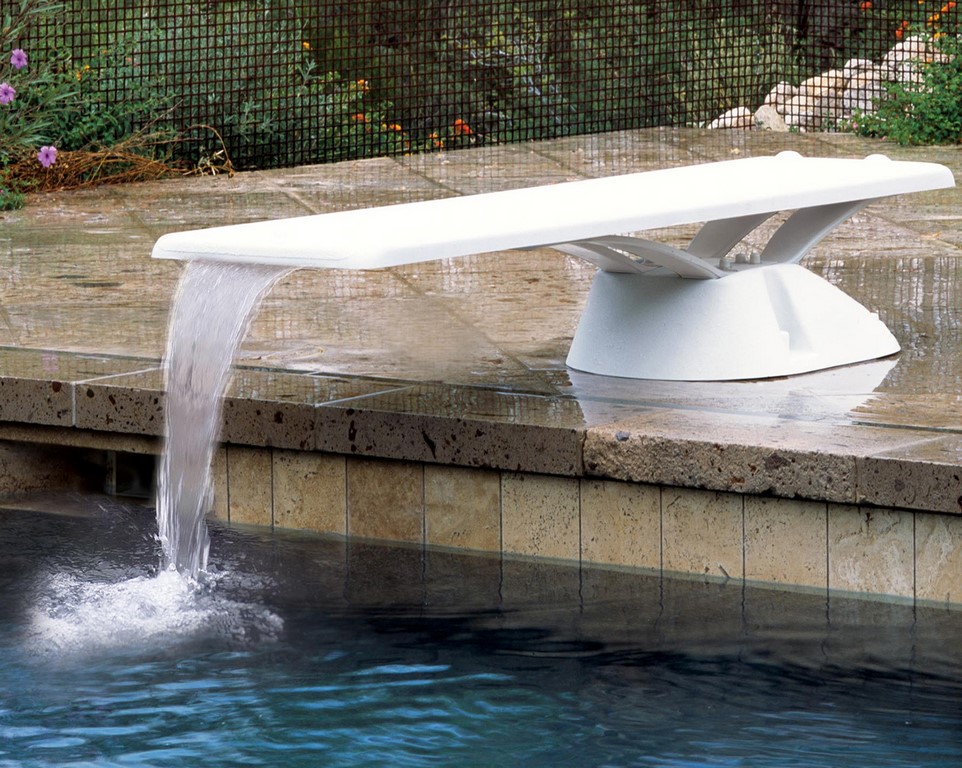 Inter-Fab (Tucson, AZ) manufactures the Edge Diving System for applications in which rust is an issue – as with salt-chlorinated swimming pools. Made from acrylic and fiberglass with composite springs, the system can be used in new construction or in retrofits and comes in four colors. It can also be equipped with an available waterfall option. For details, click here.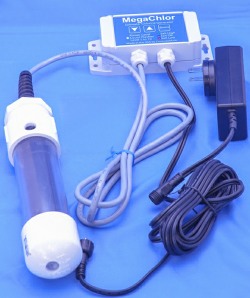 ControlOMatic (Grass Valley, CA) manufactures MegaChlor, a salt chlorine generator for swim spas and swimming pools holding up to 17,000 gallons of water. The easy-to-install system uses an electrolytic process to produce pure chlorine. The chlorine kills bacteria and algae while making the water silky, soft, refreshing and sparkling clear. For details, click here.