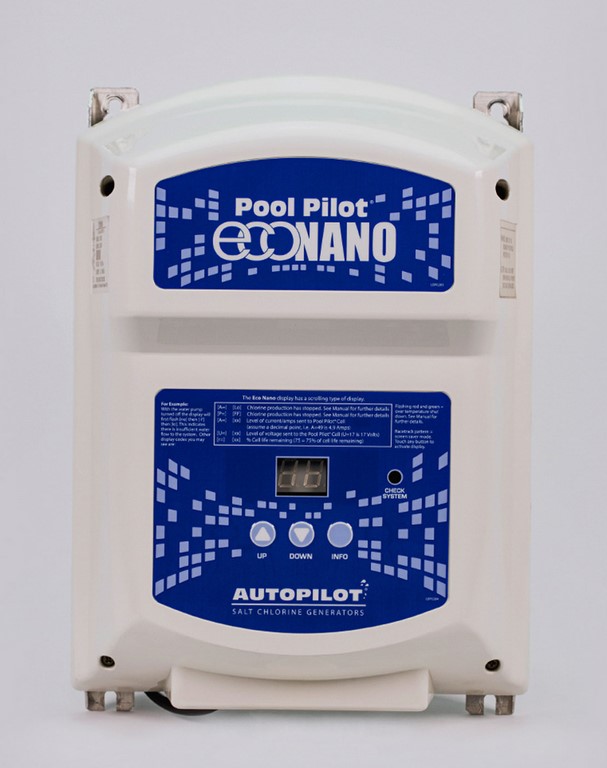 AutoPilot (St. Petersburg, FL) manufactures the Pool Pilot Eco Nano, a salt-chlorine generator for swimming pools of up to 25,000 gallons. The easily installed, easy-to-use, easy-to-service, in-line units operate on 220-volt circuits at flow rates as low as 20 gallons per minute and with salt concentrations from 2,000 to 35,000 parts per million. For details, click here.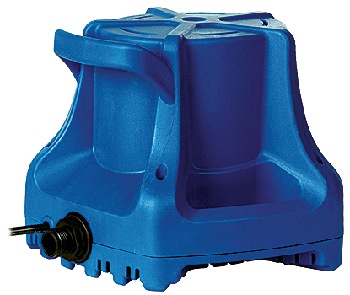 Little Giant (Oklahoma City, OK) makes pool-cover pumps that prevent the accumulation of rainwater or melted snow. They attach to standard garden hoses for easy water removal; are equipped with a removable intake screen for easy cleaning; and clear 1,700 gallons per hour with a 1/3-horsepower pump. Manual and automatic versions are available. For details, click here.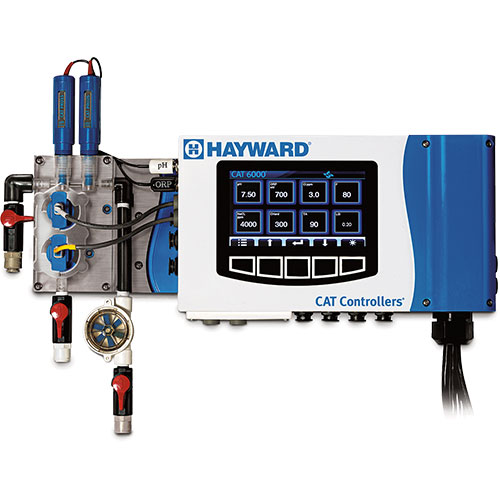 Hayward Pool Products (Elizabeth, NJ) now offers the CAT 6000 water-chemistry controller. Featuring a full-color touch screen, the unit guides the operator through programming, generates multiple reports and has a sensing technology that allows for truly precise measurement and control of free chlorine, pH, temperature and conductivity. For details, click here.