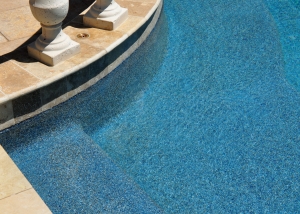 Universal White Cement (Glendale, AZ) offers Jewels for Pools with Pebble Radiance. This blend of iridescent, multihued, gem-like glass – combined with mini-pebbles, abalone shell and pigments – adds new dimensions to pebble pool finishes. Strong and durable, the material includes the company's pozzolanic-enhanced cement in each formulation. For details, click here.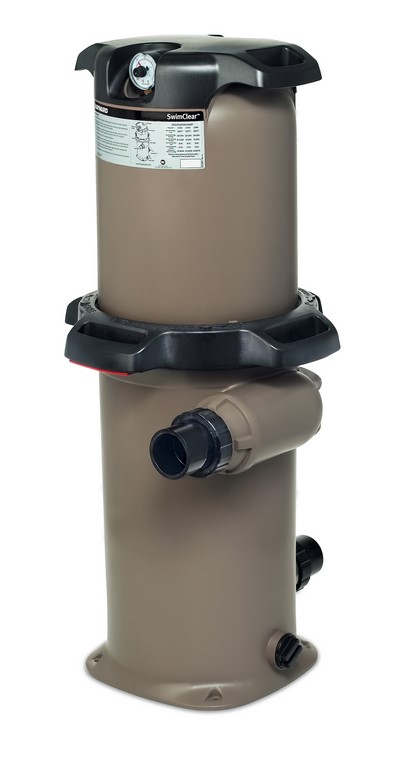 Hayward Pool Products (Elizabeth, NJ) has added single-element SwimClear cartridge filters to its line of filtration products. Available in 100, 150 and 200 square foot models, the units are designed for energy savings, reliable performance and clean, pure water and feature tanks made from a reinforced co-polymer material for strength, durability and long life. For details, click here.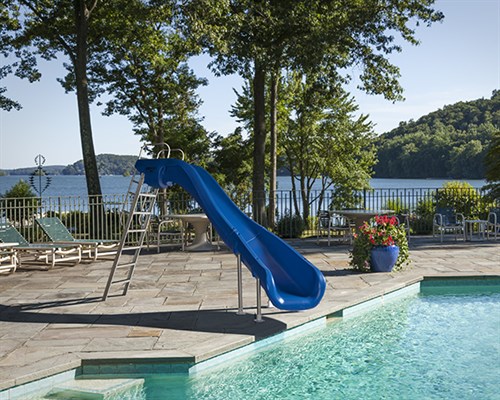 S.R. Smith (Canby, OR) now offers the Rogue2, an enhanced version of the company's classic Rogue slides. The units come in four colors and maintain the retro look and feel of the original slides, but the flumes have been redesigned for increased stability and durability as well as performance and safety with wide, sturdy ladders and high flume walls. For details, click here.