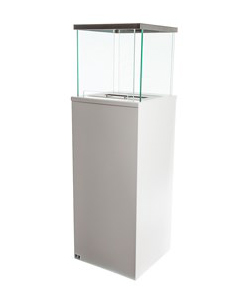 Bio-Blaze (Mound House, NV) offers The Column, an indoor/outdoor fireplace and space heater . Operating on bio-ethanol fuel without chimneys – and producing neither emissions gas or smoke – the units move around on casters and require no external connections. Made with powder-coated steel, they are available in two sizes in black or white. For details, click here.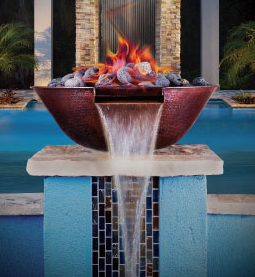 Pebble Technology (Scottsdale, AZ) now makes water/fire bowls to bring the soothing sound of moving water and the warming presence of fire to backyard environments. The units are available with manual or automated control systems, run on natural gas or propane and come in three styles – Firenze (a cone shape), Milano (round) and Roma (square). For details, click here.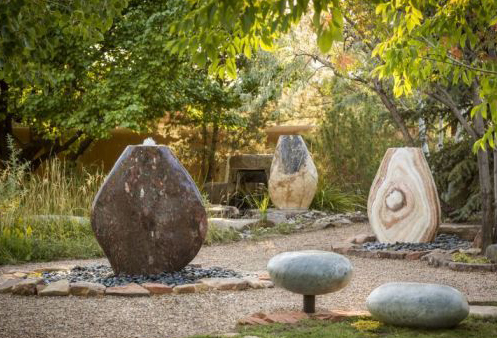 Stone Forest (Santa Fe, NM) now produces The Pebble Collection, a product line inspired by the beauty of small, smooth pebbles – but enlarged to garden-scale applications. The line includes fountains in four sizes ranging from 24 to 60 inches tall, each one hand-carved from blocks of onyx or conglomerate stone. Vases and seats are available as well. For details, click here.