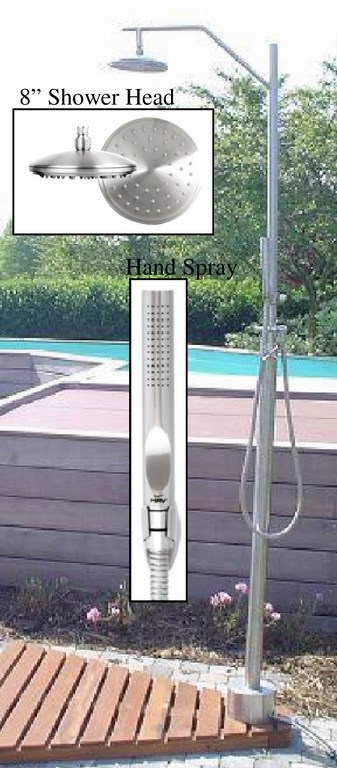 Outdoor Shower Co. (Dallas, GA) manufactures Cap-Imber Fatboy, a free-standing, stainless steel, hot/cold shower system for outdoor applications. The units feature 8-inch-diameter shower heads positioned 80 inches above the base, come with or without hand-held spray attachments and are easily disassembled for cold-weather storage. For details, click here.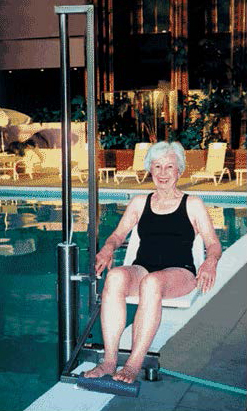 Aquatic Access (Louisville, KY) makes the IGAT-180, a lift that provides easy access to and from inground swimming pools. The water-powered units are secured into the deck with concrete and steel and can be locked in place, but the lift apparatus removes easily for storage. They are capable of lifting 400 ponds; heavier-duty models are available. For details, click here.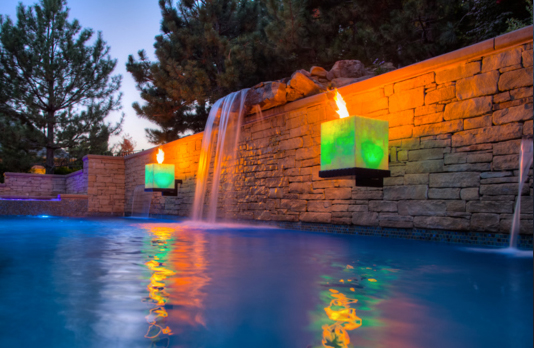 Grand Effects (Irvine, CA) has announced the availability of Fire Candeleres for residential and commercial applications. The units come in square or round formats and are available in stained concrete – or in a translucent quartz applied as a marquetry inlay and lit from within by white or colored LEDs. All come with black metallic or black concrete bases. For details, click here.