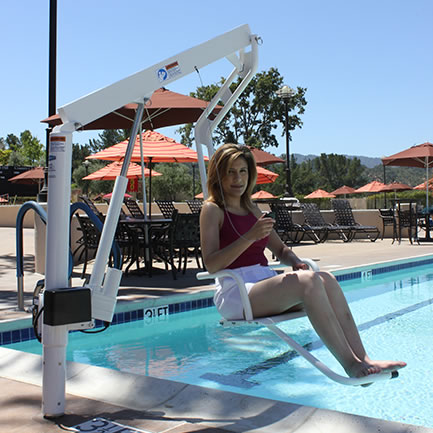 Lifeguard Lift (Eaton Rapids, MI) makes two battery-powered, ADA-compliant lifts (Models 100287 and 100289) that provide secure transfers for people getting in and out of therapy, in-ground and aboveground pools and spas. With 350-pound capacities and 360-degree powered rotations, the systems can be mounted either in or on a deck. For details, click here.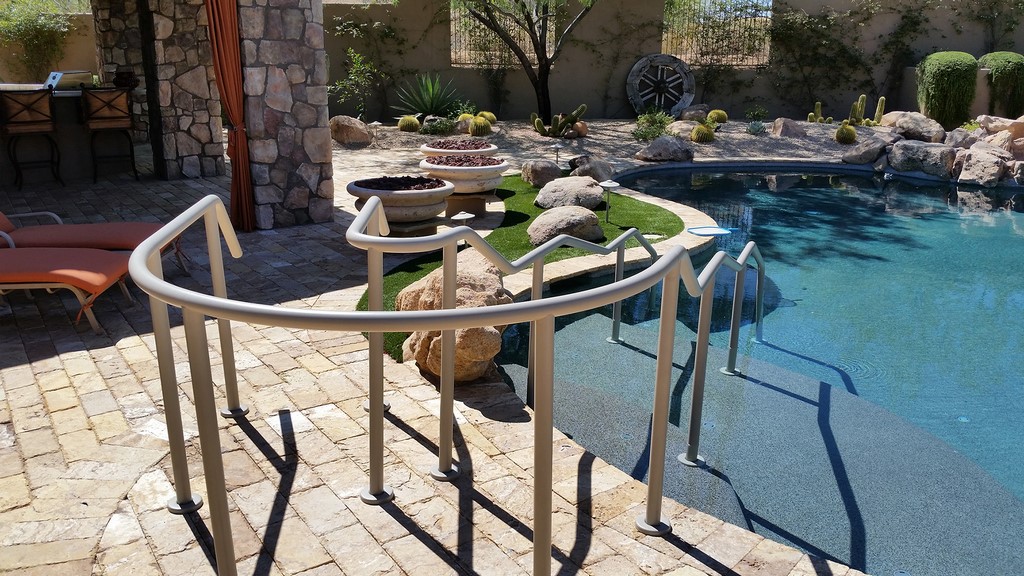 Inter-Fab (Tucson, AZ) has expanded its rail-fabrication services and now offers designers and builders the ability to provide customized pool and spa railings. Available with large-radius and multi-plane bends in both pool- and marine-grade stainless steel or five different powder coatings, the units can also be coated in three colors to protect against salt. For details, click here.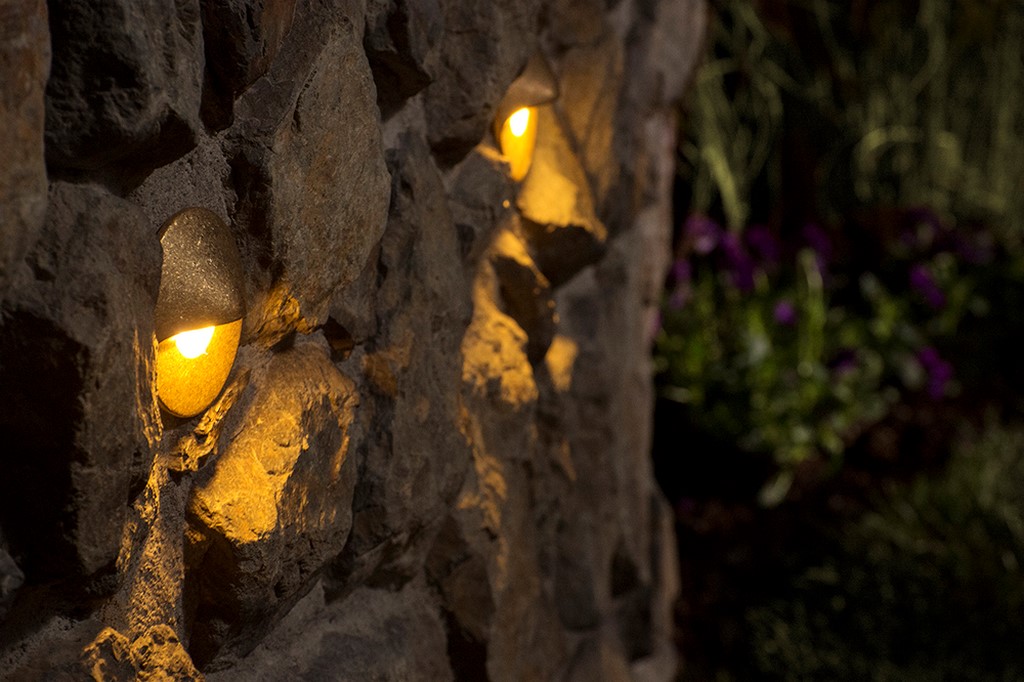 FX Luminaire (San Marcos, CA) has released model MO, an LED fixture designed for use as walkway or recessed ceiling lighting in commercial and residential landscapes. Available in four metal and ten powder-coated finishes, the units are powered by one or three LEDs for flexible light output and come with four colored filters and four faceplate options. For details, click here.