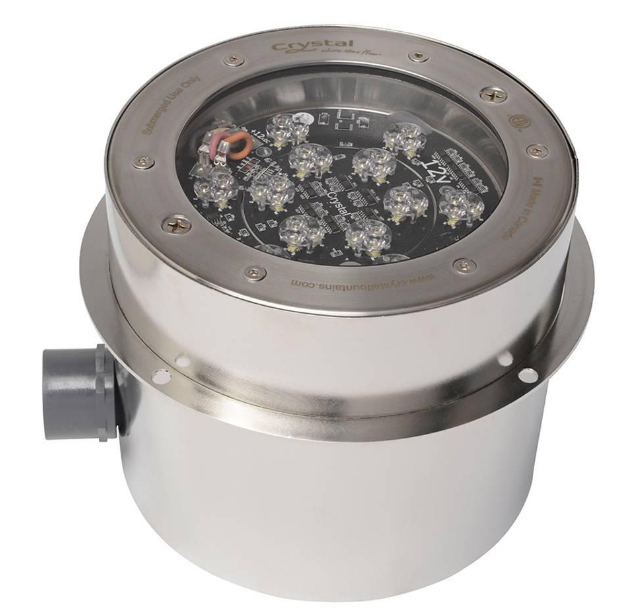 Crystal Fountains (Toronto, Ontario, Canada) has implemented an RGBW option throughout its LED lighting lines, expanding the available lighting palette in products such as the LED 260 light (depicted here) to include up to 4.2 billion unique color combinations. The key is the addition of a white diode that allows for a fuller color spectrum. For details, click here.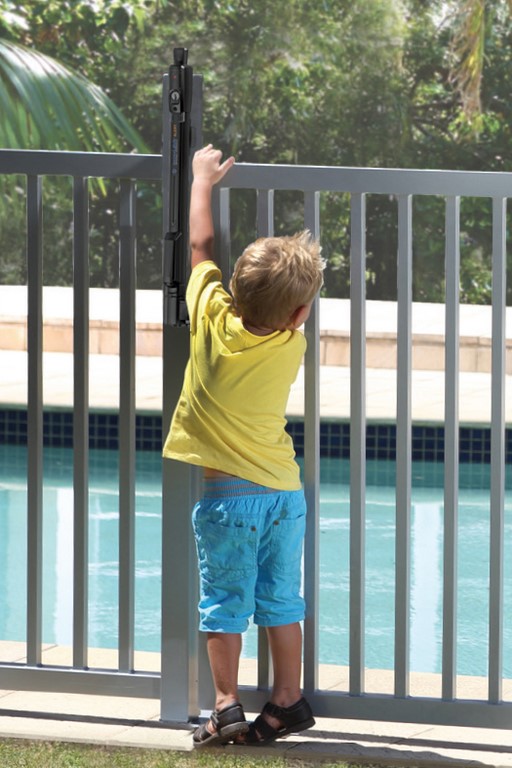 D&D Technologies (Huntington Beach, CA) offers two models of the MagnaLatch Series 3 magnetic child-safety gate latch for use with barriers around watershapes. Made in Top Pull and Vertical Pull versions, the products' mechanisms are beyond a toddler's reach and include flashing lights and alarms to alert adults to the fact that the gate is in use. For details, click here.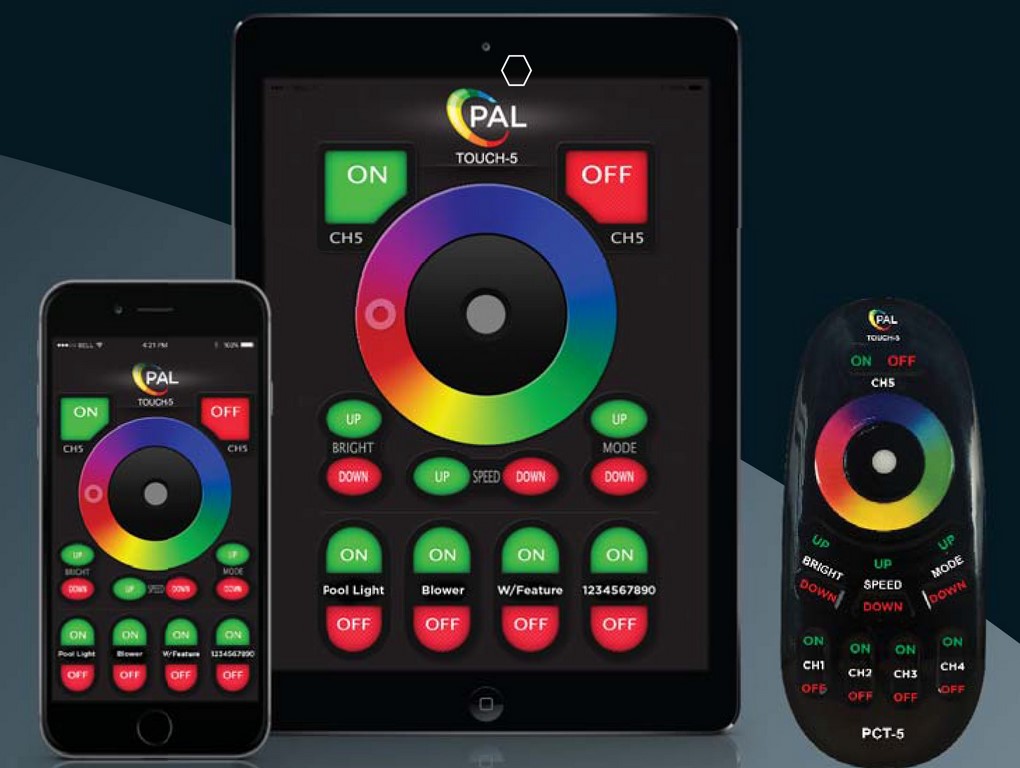 PAL Lighting USA (Tucson, AZ) has introduced the Touch 5 wireless control. Designed with five separate channels operated by touch from a remote handset, smart phone or tablet, the unit has one channel dedicated to lighting control (and remembers the last color, speed and brightness settings) and four others to cover pumps, blowers, valves and more. For details, click here.