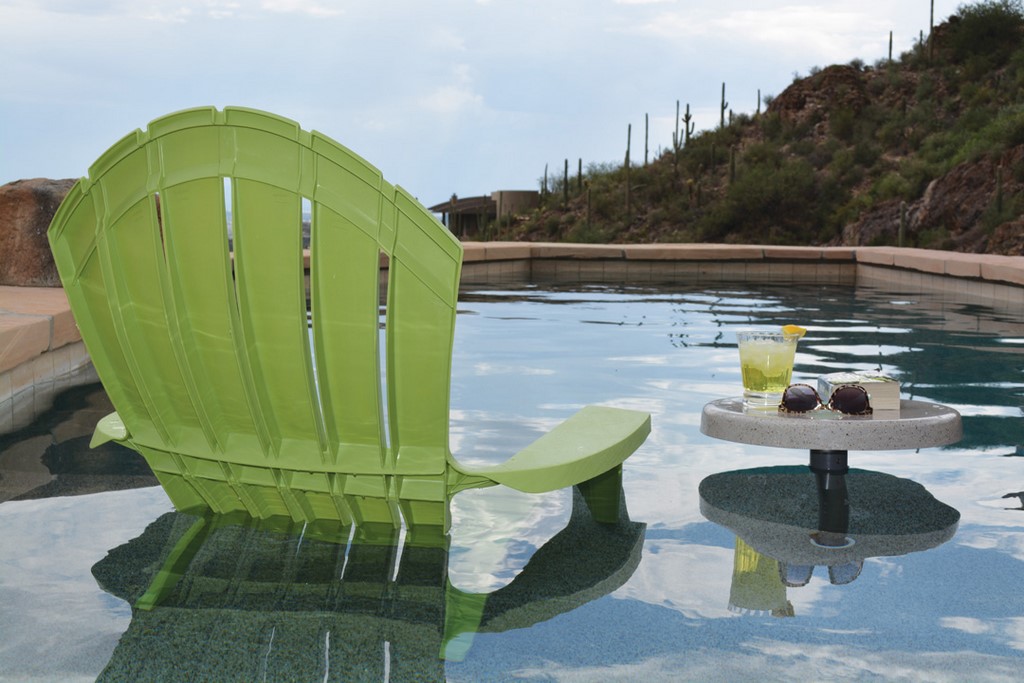 Inter-Fab (Tucson, AZ) makes Pool Lifestyle Tables designed for use on tanning ledges in swimming pools. Available in 30- and 16-inch diameters, the units' 18-inch support poles slide into standard 1.5-inch anchor sleeves using included adapters. The tables come in 10 colors in solids and granites, and there's a support extender for use in spas. For details, click here.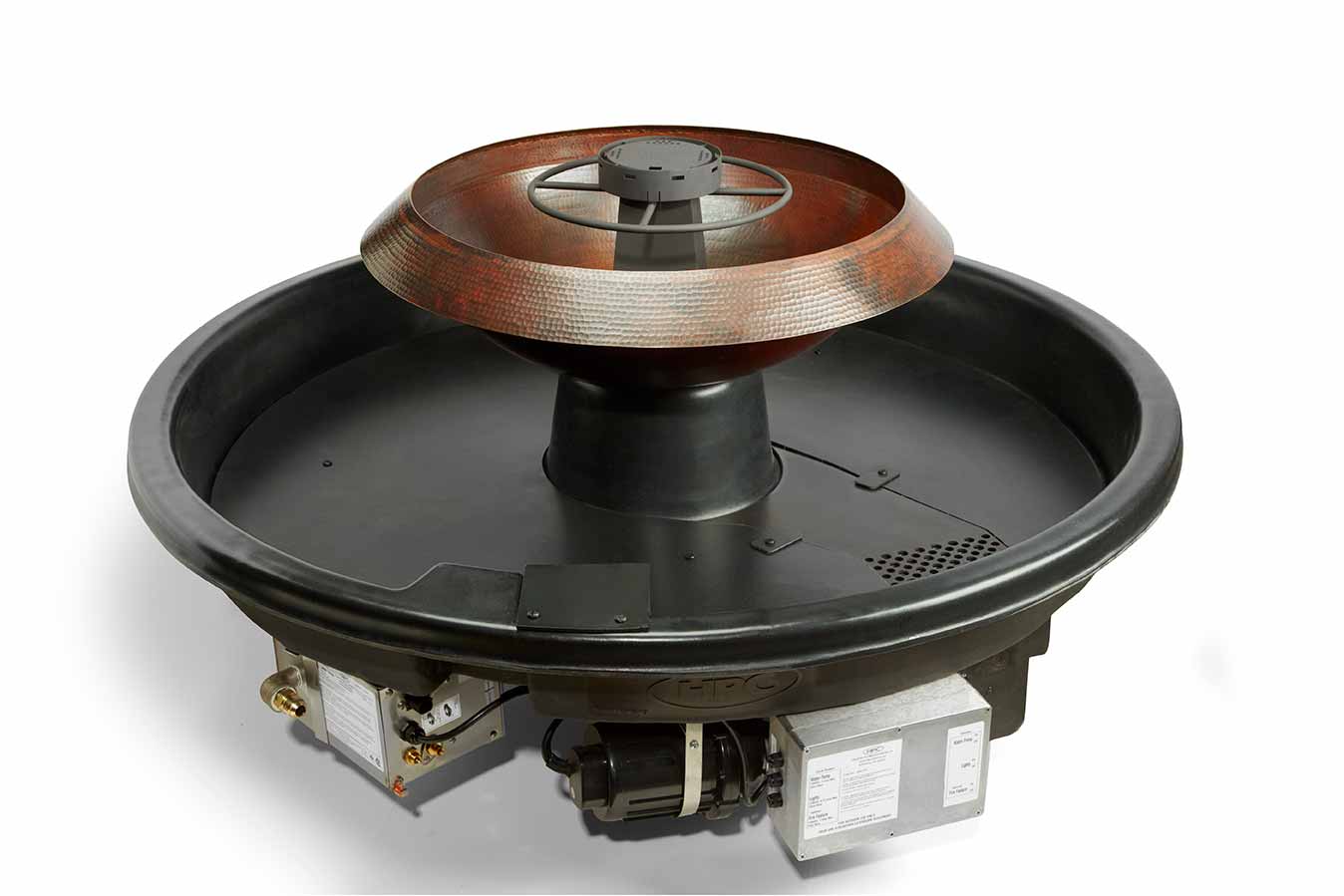 Hearth Products Controls has introduced the Copper Cyprus Bowl, a system for fire-on-water features. The automated electronic units operate at a gas pressure of only 1/2 psi and have passed stringent CSA wind, rain and combustion tests. The fire ring functions when fully submerged and gives off an even, appealing flame at only 65,000 Btus. For details, click here.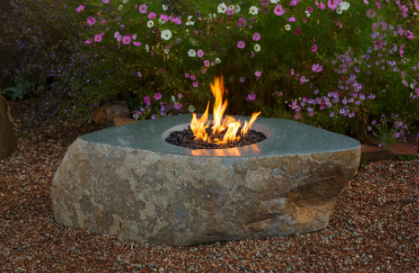 Stone Forest (Santa Fe, NM) offers fire features made using split natural boulders. Designed for outdoor use only with a custom gas kit and tempered-glass fire rocks in light blue or black, the units are approximately 18 inches high and come with varying diameters of up to 50 inches wide and 40 inches deep (size, shape and color will vary). For details, click here.