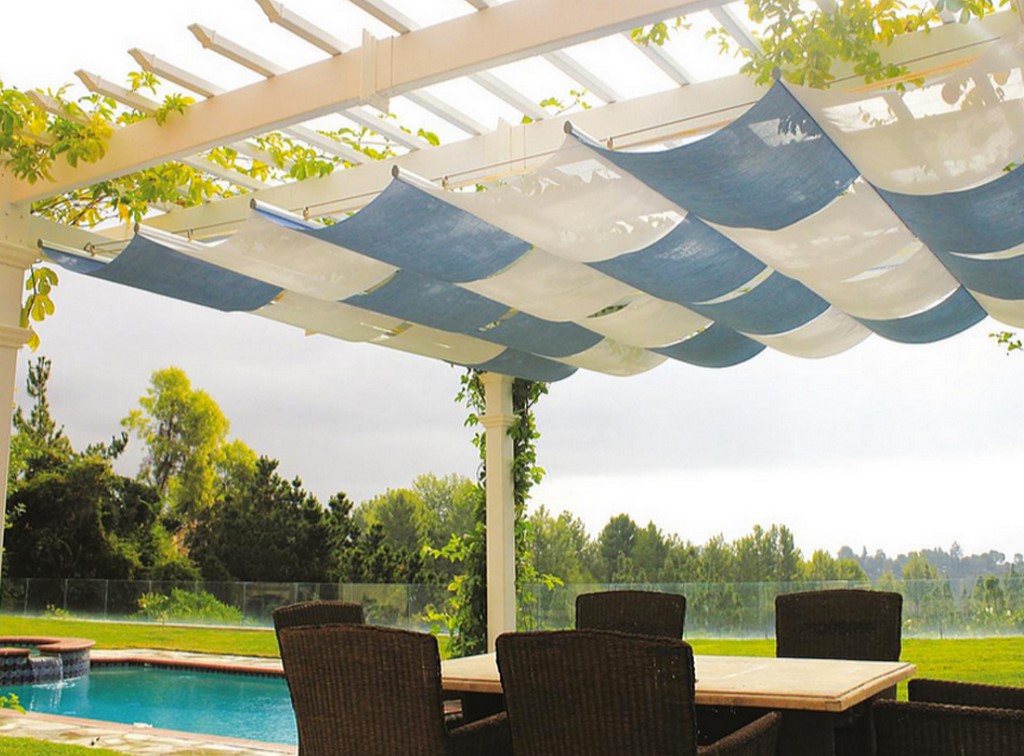 Infinity Canopy (Los Angeles, CA) has devised a shade system that uses individual fabric panels that can be easily interchanged to create an infinite number of looks to suit any taste, mood or design need. Made to cover any span regardless of width or length, the system uses slide-on wires with adjustments to keep panels flat or allow billowing on the breeze. For details, click here.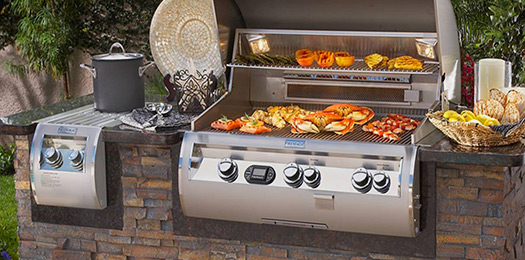 Forshaw (St. Louis, MO) has introduced Exterus, a line of modular, ready-to-finish features for outdoor kitchens. The wide range of components come from the factory fully assembled and install easily when they arrive on site using a simple building-block approach. The system's custom cabinets are ready to accept tile, veneer stone or stucco. For details, click here.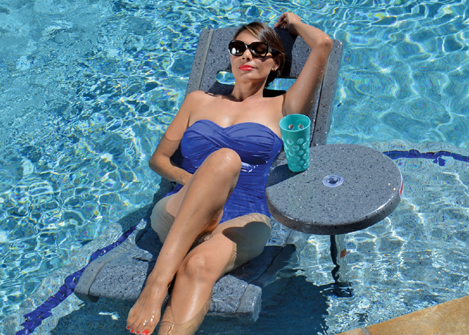 Inter-Fab (Tucson, AZ) has introduced Rock-r-Lounge, a seating system for use in the water on swimming pools' sun shelves. Available as rocking chairs only or with optional ottomans and/or side tables, the lounges are available in ten colors (solids and granites) and are safe and suitable for use on vinyl liners as well as pebble or plaster finishes. For details, click here.