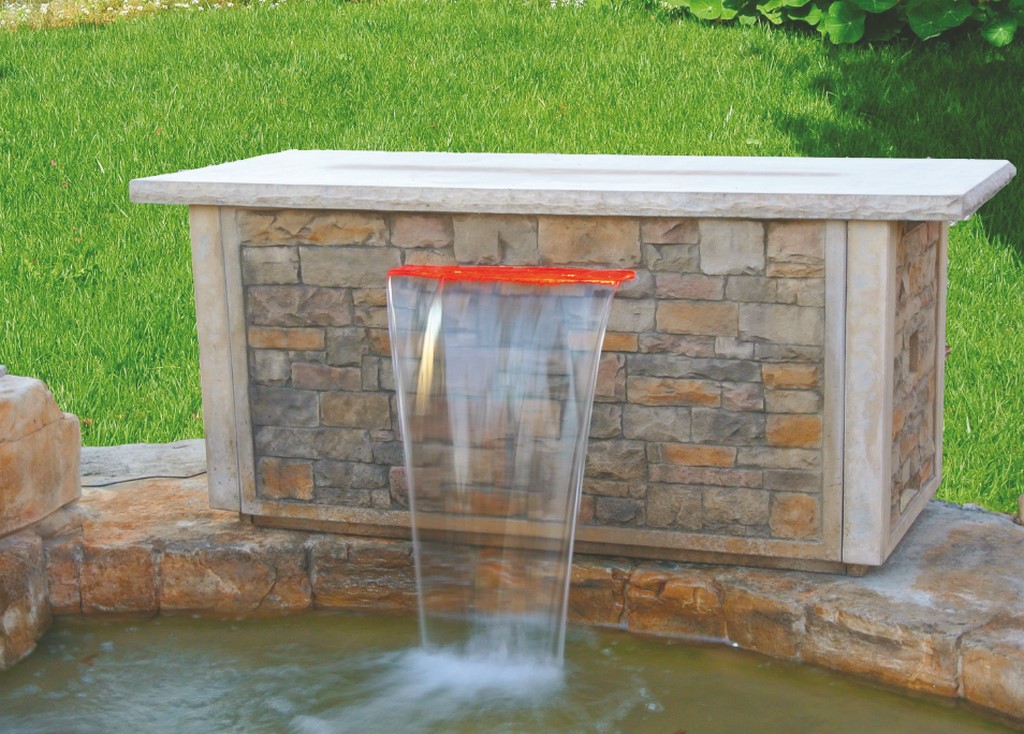 Waterfall Creations (Orlando, FL) manufactures Countertops, stand-alone four-piece structures made for use as poolside bars. Made with a fiber-reinforced concrete mix, the 72-inch wide, 32-inch deep and 32-inch tall units are available with optional 24-inch-wide waterfall effects (with LED lighting included) or 48-inch-long fire features. For details, click here and scroll down.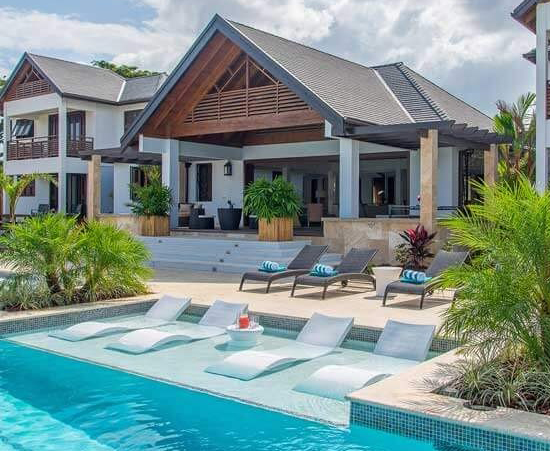 Ledge Lounger (Houston, TX) offers the Signature line of in-pool chaises. Designed to provide contoured, comfortable places to relax on shallow lounging areas up to nine inches deep, the product comes in 11 colors and is made from durable, color-stabilized, chemical- and weather-resistant material. An optional headrest/pillow is also available. For details, click here.
Featherock (Chatsworth, CA) provides Fire Pit Rock made of pumice. Available in large (800-pound) and small (150-pound) sacks or in bulk, the lightweight material is safe at high temperatures, will not crack or explode and comes in charcoal-colored pieces in either a three-to-six inch 'Firepit' form or a more uniform, hand-sorted four-inch 'Fist' form. For details, click here.