Aquaview (Los Angeles, CA) manufactures frameless glass fences and railing systems for use around both residential and commercial pools and spas. Doubling as a sleek design element, the easy-to-install fencing system is made using half-inch plate glass secured with stainless steel clamps and provides a secure barrier without the usual visual intrusion. For details, click here.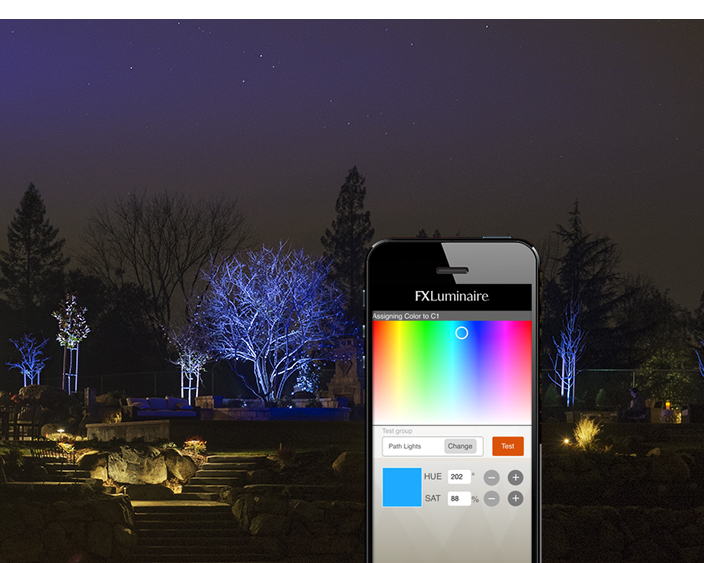 FX Luminaire (San Marcos, CA) offers Luxor ZDC, an LED lighting controller with zoning, dimming and all-new color capabilities. With 30,000 colors possible via a finger-operated color wheel, the units can be used to create custom color displays in landscapes for holidays or special events and can make adjustments to set the mood for all occasions. For details, click here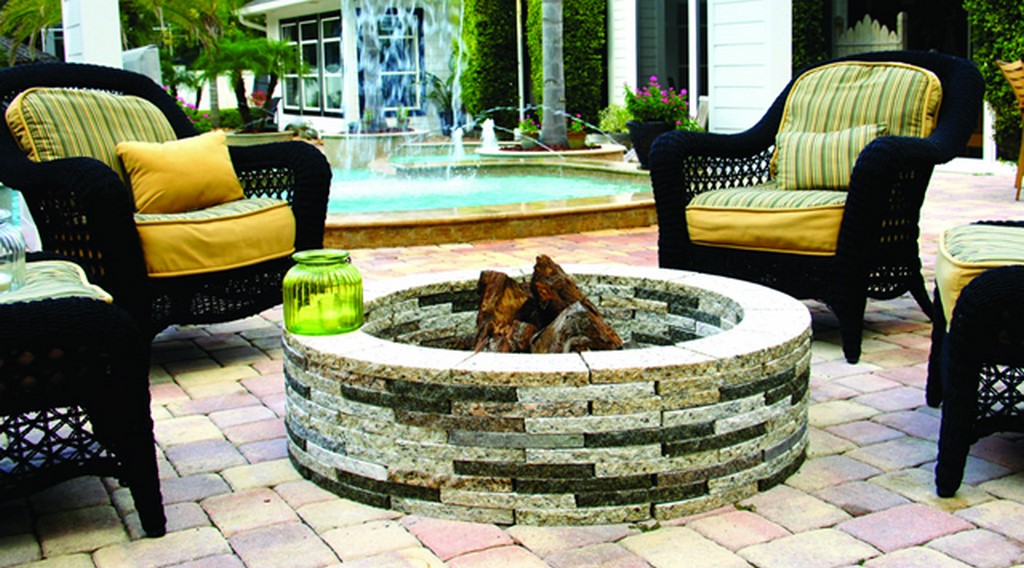 Grand Effects (Irvine, CA) has added granite fire pits to its list of products. Kits are available in three configurations (round, square or linear) to meet a range of design requirements and include sets of pre-cut granite stones. They can be set up for use with any burner – the company's or another supplier's – or as wood-burning features. For details, click here.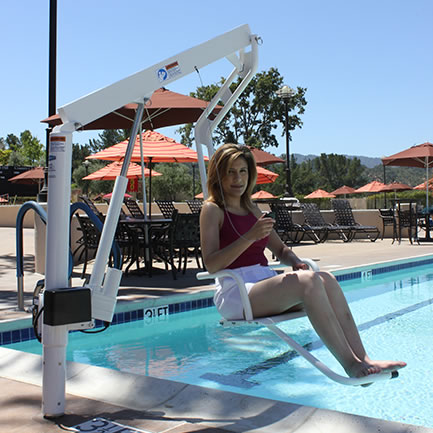 Lifeguard Lift (Eaton Rapids, MI) makes two battery-powered, ADA-compliant lifts (Models 100287 and 100289) that provide secure transfers for people getting in and out of therapy, in-ground and aboveground pools and spas. With 350-pound capacities and 360-degree powered rotations, the systems can be mounted either in or on a deck. For details, click here.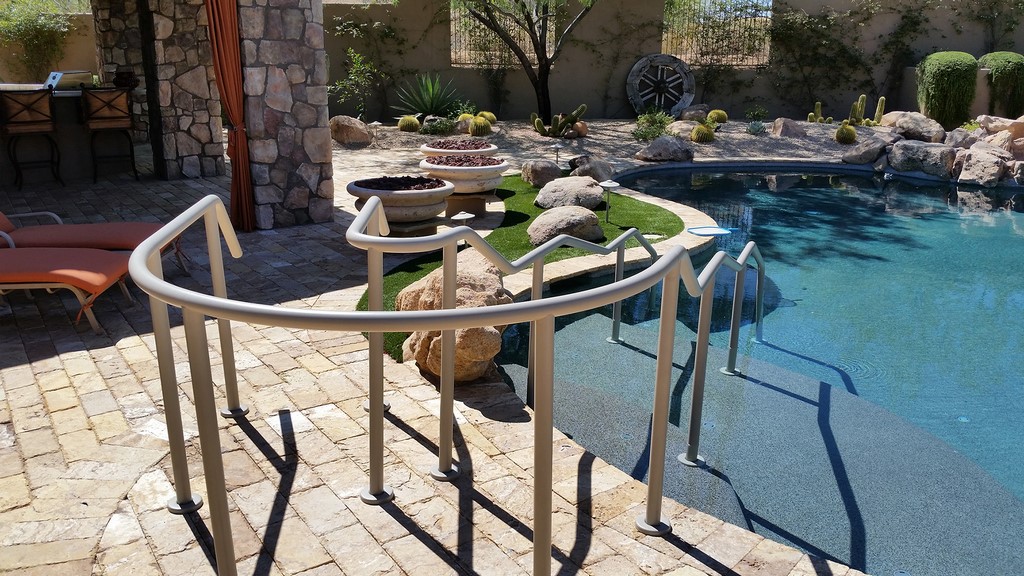 Inter-Fab (Tucson, AZ) has expanded its rail-fabrication services and now offers designers and builders the ability to provide customized pool and spa railings. Available with large-radius and multi-plane bends in both pool- and marine-grade stainless steel or five different powder coatings, the units can also be coated in three colors to protect against salt. For details, click here.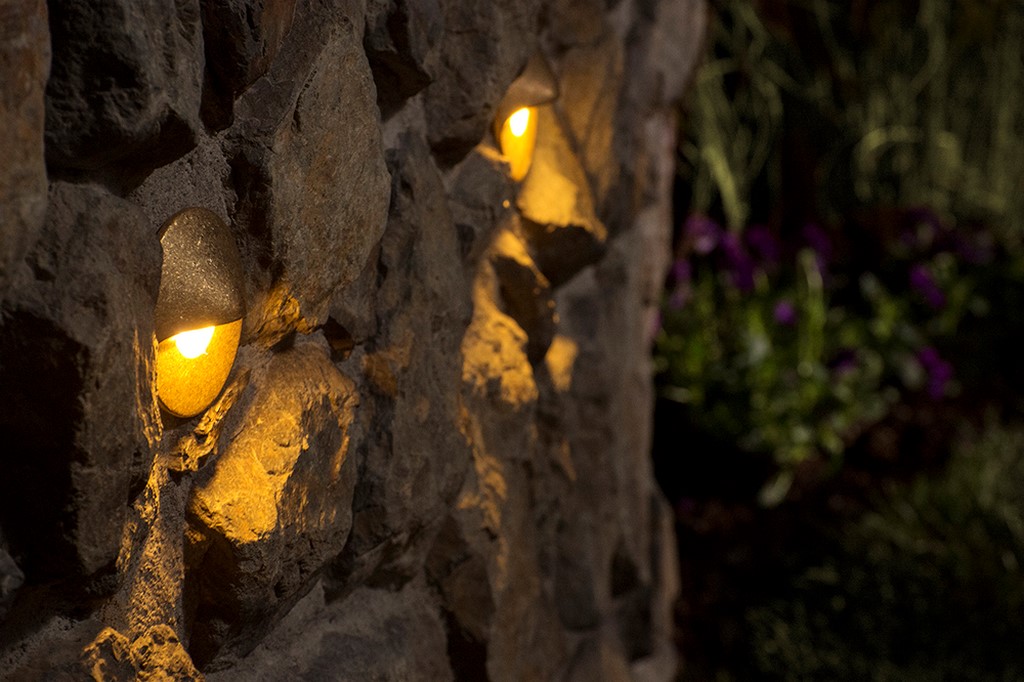 FX Luminaire (San Marcos, CA) has released model MO, an LED fixture designed for use as walkway or recessed ceiling lighting in commercial and residential landscapes. Available in four metal and ten powder-coated finishes, the units are powered by one or three LEDs for flexible light output and come with four colored filters and four faceplate options. For details, click here.
Clear Fence Solutions (Terrebonne, Quebec, Canada) offers see-through fencing for installation on decks and around swimming pools. Designed with safety, aesthetics and affordability in mind, the modular system features a lightweight, transparent, impact-resistant polymer formulation mounted using a swivel system to achieve any desired angle. For details, click here.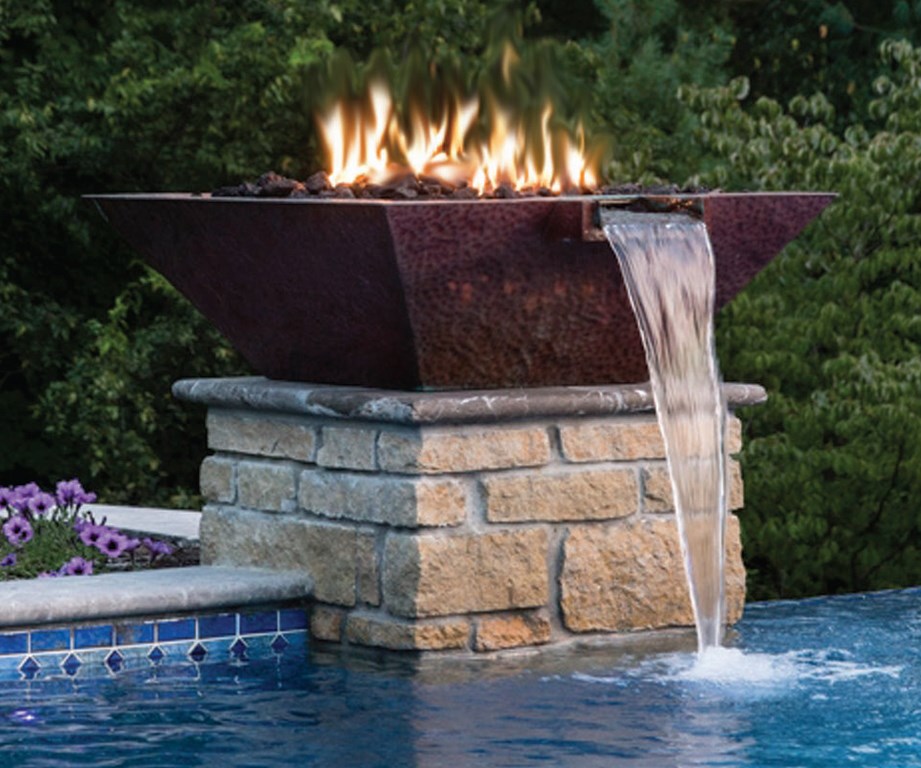 Bobé Water & Fire Features (Phoenix, AZ) has introduced the Builder Series of decorative bowls. Combining water and fire into a single design, the cost-effective units come in copper or stainless steel and in various sizes for design flexibility and are available with keyed gas valves, push-button spark ignitions or 24-volt automatic ignitions. For details, click here.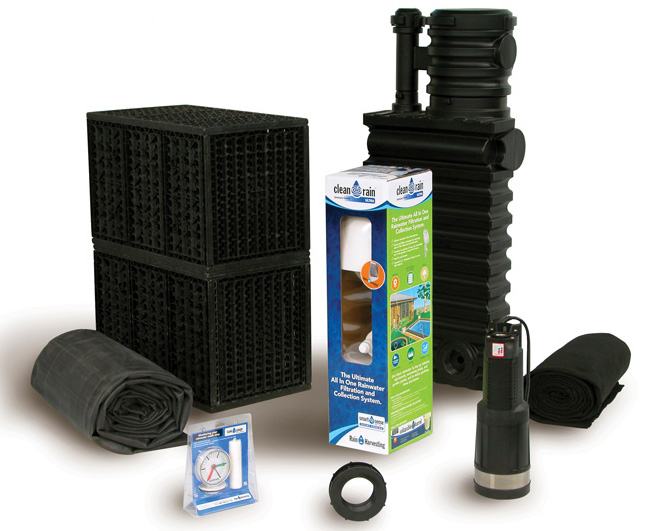 Atlantic Water Gardens (Mantua, OH) has assembled rainwater-harvesting kit that include either submersible or external pumps to go along with the company's Clean Rain Ultra Downspout Diverter, a pump vault, Eco Blox, and a 45-mil EPDM pond liner with a heavy-duty underlayment. The systems have two capacities: 504 or 945 gallons. For details, click here and scroll down.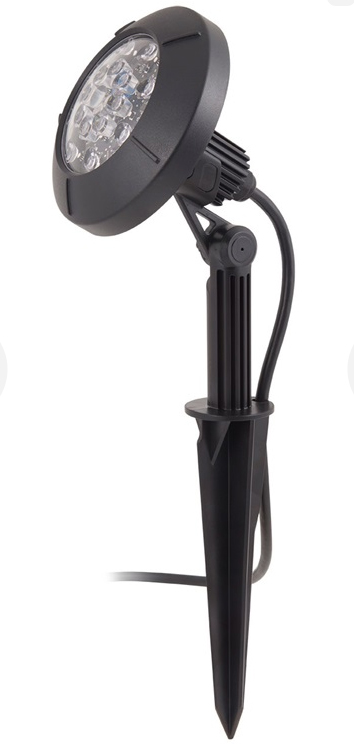 Zodiac Pool Systems (Vista, CA) has introduced wet-area LED lights that can be installed within 10 feet of a pool or spa – the first system to do so without the need to submerge the fixtures. Completely weatherproof and compatible with most 12-volt pool/landscape power transformers, up to 14 of the 7-watt lights may be installed on a 100-watt transformer. For details, click here.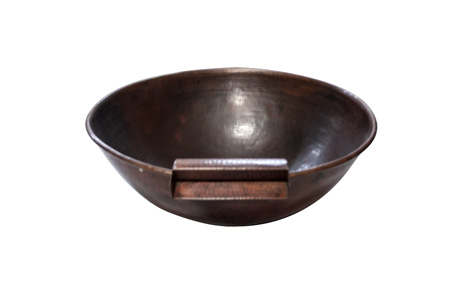 Hearth Products Controls (Kettering, OH) offers Copper Fire and Water Bowls that are deep enough to include remote electronic ignition systems – or optional match-lit starters for complete flexibility. Available in four models (two round, two square) in two finishes (smooth or hammered), the units come in four sizes to fit any setting or application. For details, click here.
MistAMERICA (Scottsdale, AZ) has announced the availability of Mist360, a mist generator integrated with a fan that disperses the water vapor in a 360-degree pattern and cools areas by up to 30 degrees F. Ideal for pool areas and on patios and decks in both residential and commercial settings, the fans can be customized to match any décor. For details, click here.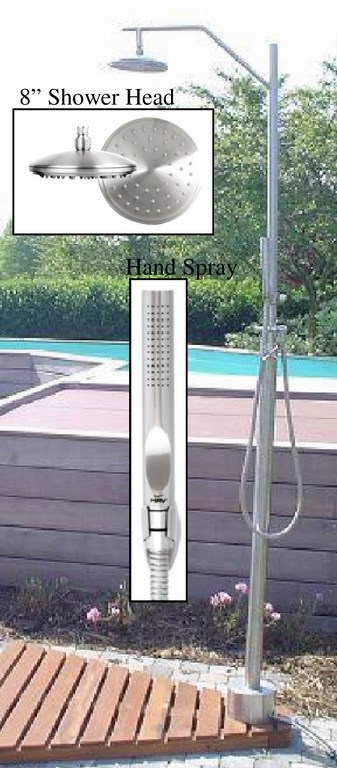 Outdoor Shower Co. (Dallas, GA) manufactures Cap-Imber Fatboy, a free-standing, stainless steel, hot/cold shower system for outdoor applications. The units feature 8-inch-diameter shower heads positioned 80 inches above the base, come with or without hand-held spray attachments and are easily disassembled for cold-weather storage. For details, click here.