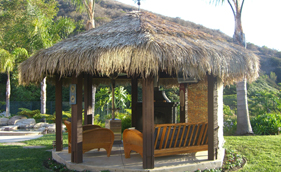 Backyard X-Scapes (San Diego, CA) supplies Mexican thatch for use in creating tiki bars, gazebos, umbrellas and more. The material, which is made up of woven palm leaves, comes as panels, runner rolls and top cones that are easy to install and durable enough for long-term outdoor use. The surface also sheds water, making it an ideal roofing material. For details, click here.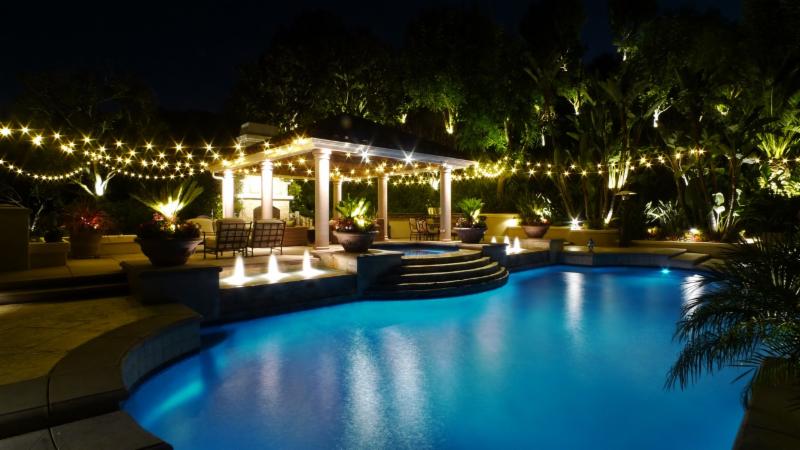 Lightcraft Outdoor Environments (Chatsworth, CA) has upgraded its 12-volt LED S14 Bistro Lamps, now with sealed construction and improved circuitry. Sold by the foot and available with 24-inch spacing between sockets, the strings are also available as 120-volt systems; with shades; and with optional 15-inch spacing between sockets. For details, click here.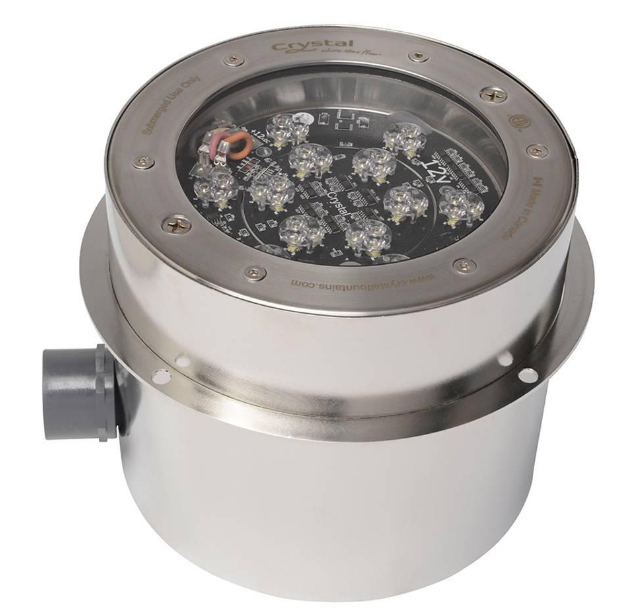 Crystal Fountains (Toronto, Ontario, Canada) has implemented an RGBW option throughout its LED lighting lines, expanding the available lighting palette in products such as the LED 260 light (depicted here) to include up to 4.2 billion unique color combinations. The key is the addition of a white diode that allows for a fuller color spectrum. For details, click here.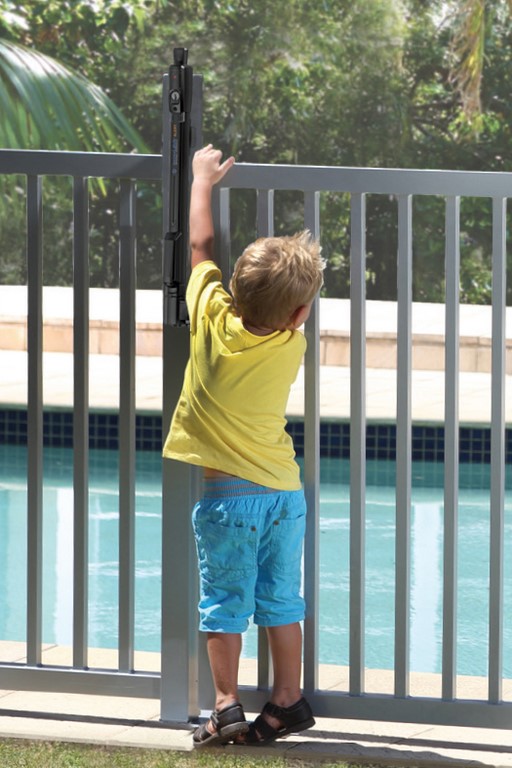 D&D Technologies (Huntington Beach, CA) offers two models of the MagnaLatch Series 3 magnetic child-safety gate latch for use with barriers around watershapes. Made in Top Pull and Vertical Pull versions, the products' mechanisms are beyond a toddler's reach and include flashing lights and alarms to alert adults to the fact that the gate is in use. For details, click here.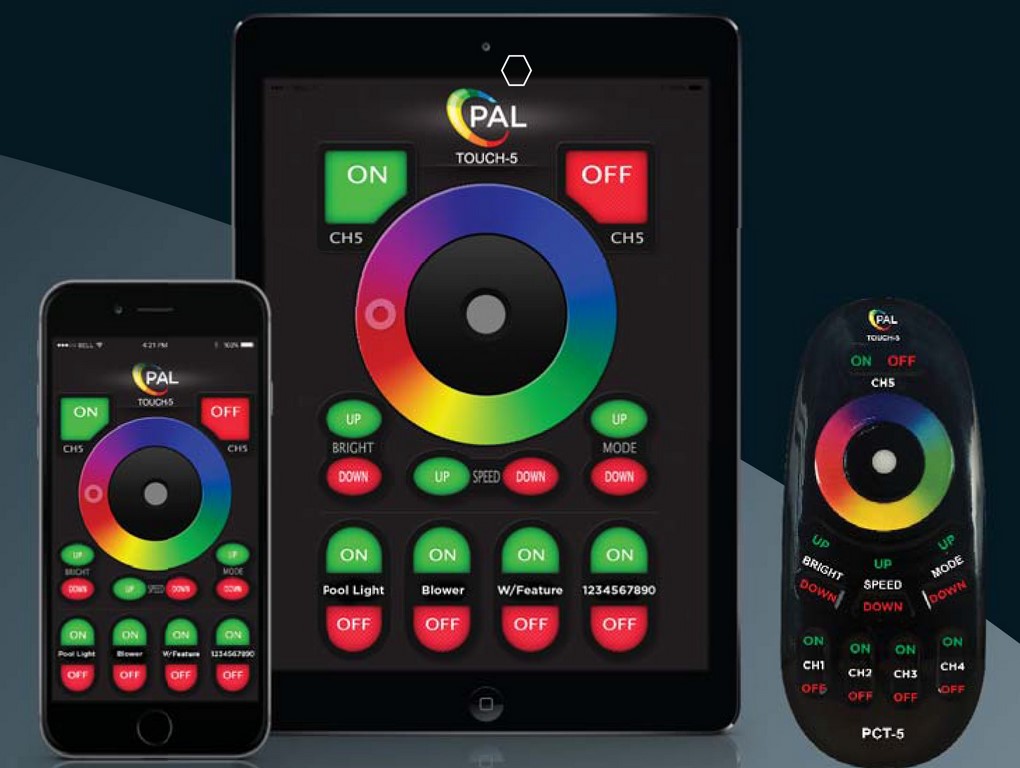 PAL Lighting USA (Tucson, AZ) has introduced the Touch 5 wireless control. Designed with five separate channels operated by touch from a remote handset, smart phone or tablet, the unit has one channel dedicated to lighting control (and remembers the last color, speed and brightness settings) and four others to cover pumps, blowers, valves and more. For details, click here.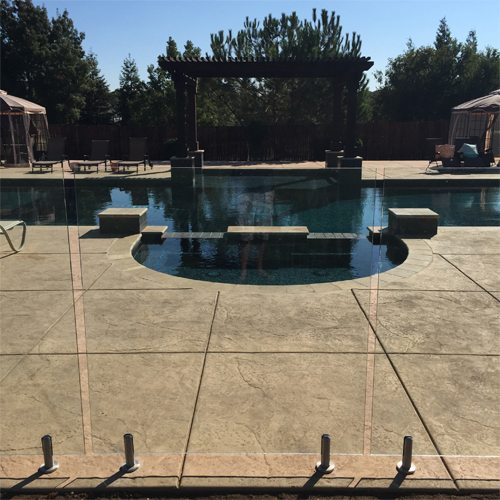 Aquaview (Beverly Hills, CA) makes frameless glass pool fencing for applications ranging from private residences to commercial settings. Featuring tempered safety glass held in place with #316 stainless steel clamps, the easy-to-install, low-maintenance systems enhance safety for family, pets and neighbors without spoiling nearby or distant views. For details, click here.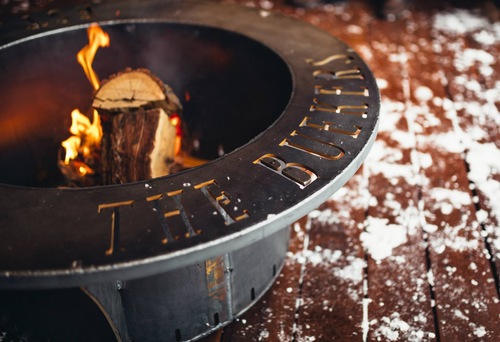 Bobé Water & Fire Effects (Phoenix, AZ) has launched a line of fully customizable fire pits. Made from steel or stainless steel and water-jetted as desired with a family name, a special date, a favorite saying or any custom design, the units are portable, can be used for grilling and have covers that serve as tabletops when the fire function is not in use. For details, click here.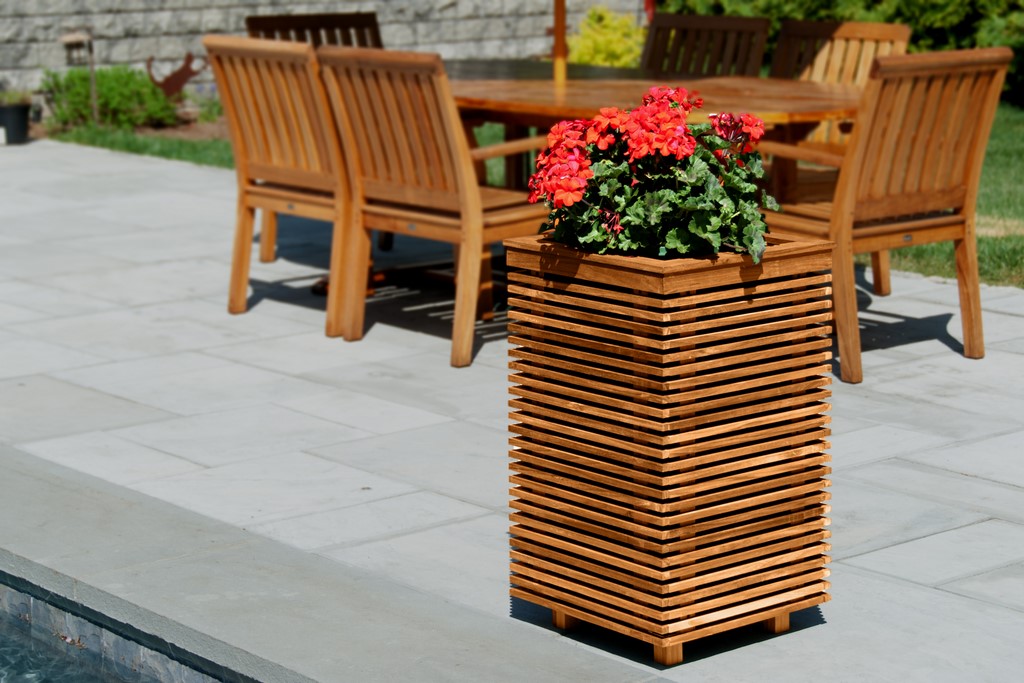 Madison Fielding (Port Chester, NY) now offers The Piermont, a line of high-fidelity outdoor sound systems housed in teak planters. The planters' modern design fits well in both modern and classic settings and features three-way sound with a ten-inch woofer, a four-inch midrange speaker and a one-inch tweeter for a true audiophile experience. For details, click here.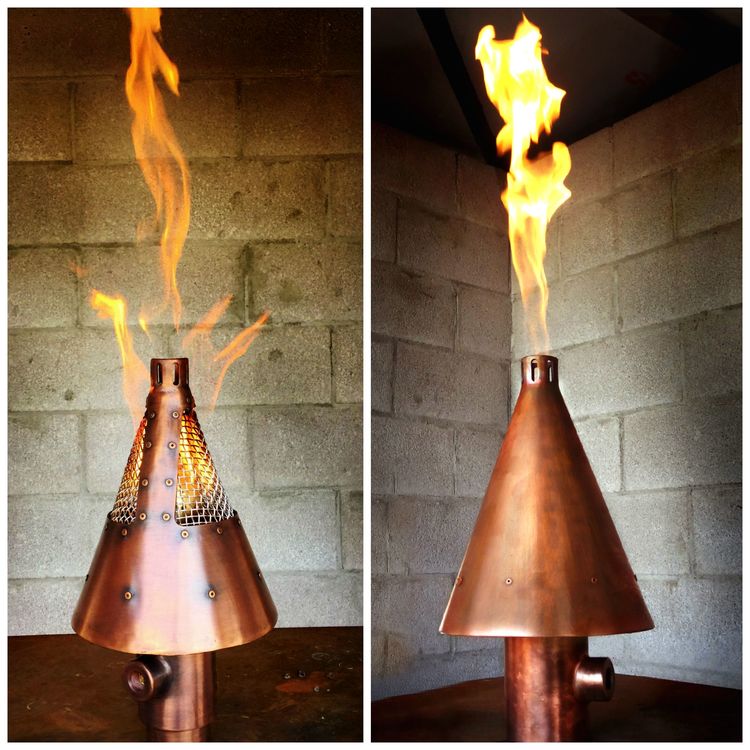 Bobé Water & Fire Features (Phoenix, AZ) had added hand-formed copper tiki torches to its line of products. Measuring 80-inches tall, the posts are available either smooth or with a bamboo appearance and come with torch heads in two styles: one in which flames emit from the top of the torch, the other with an open structure for a livelier flame. For details, click here.
FX Luminaire (San Marcos, CA) manufactures ZD MR-16, a drop-in LED lamp that converts incandescent fixtures to energy-efficient LED fixtures. The units are compatible with any brand of low voltage fixture that accepts an MR-16 base and come in two beam intensities and four beam-angle options with 10-, 25-, 35-, and 60-degree spreads. For details, click here.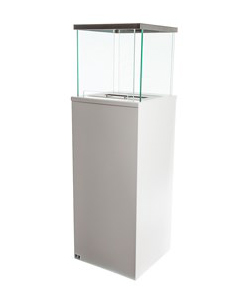 Bio-Blaze (Mound House, NV) offers The Column, an indoor/outdoor fireplace and space heater . Operating on bio-ethanol fuel without chimneys – and producing neither emissions gas or smoke – the units move around on casters and require no external connections. Made with powder-coated steel, they are available in two sizes in black or white. For details, click here.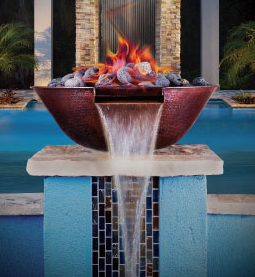 Pebble Technology (Scottsdale, AZ) now makes water/fire bowls to bring the soothing sound of moving water and the warming presence of fire to backyard environments. The units are available with manual or automated control systems, run on natural gas or propane and come in three styles – Firenze (a cone shape), Milano (round) and Roma (square). For details, click here.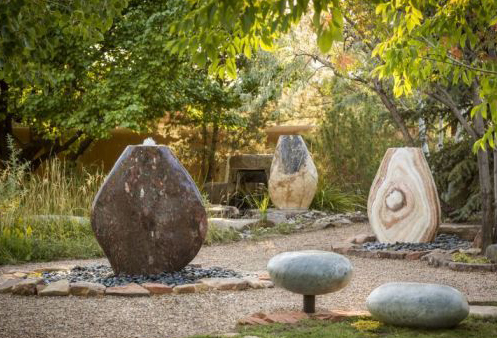 Stone Forest (Santa Fe, NM) now produces The Pebble Collection, a product line inspired by the beauty of small, smooth pebbles – but enlarged to garden-scale applications. The line includes fountains in four sizes ranging from 24 to 60 inches tall, each one hand-carved from blocks of onyx or conglomerate stone. Vases and seats are available as well. For details, click here.