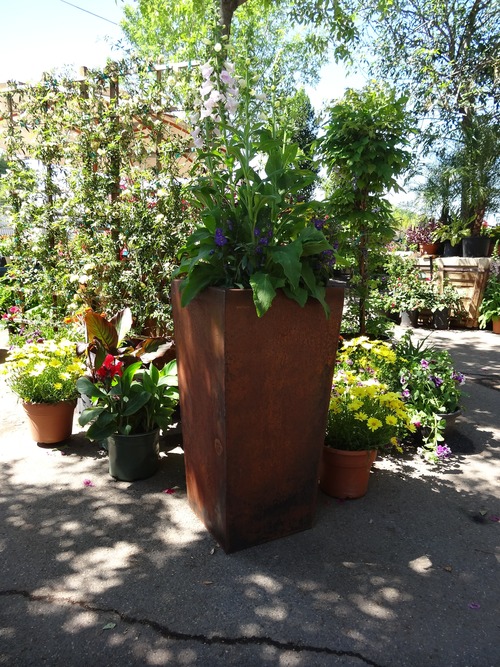 Bobé Water & Fire Features (Phoenix, AZ) has introduced a line of planters made from CorTen, a weathering form of steel that develops a unique patina as it ages. The units are available in three different models – square, rectangular and tall – and come untreated (to produce a rusted color) or with an ocean patina or clear-coated for a steel look. For details, click here.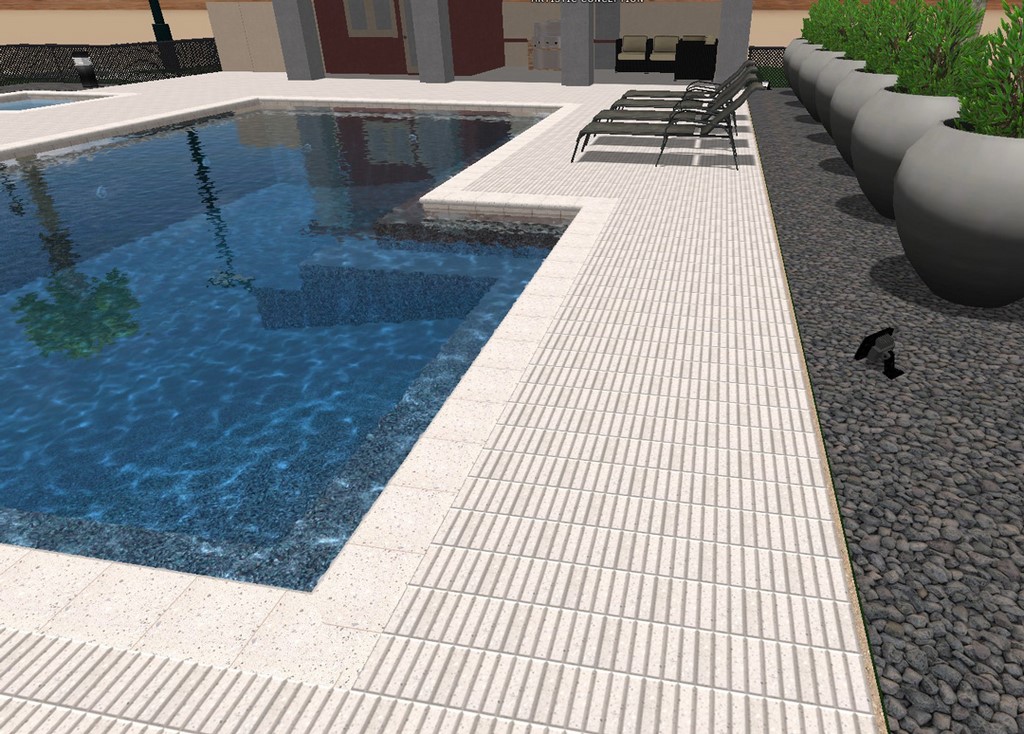 Artistic Paver Mfg. (North Miami Beach, FL) has unveiled PlankLock, a paver system designed to have the look of long, narrow planks that can be arranged in either linear or herringbone patterns. The decorative units are salt-resistant, are available in light colors for cooler surfaces, and have beveled edges to reduce trip hazards and chip-outs. For details, click here.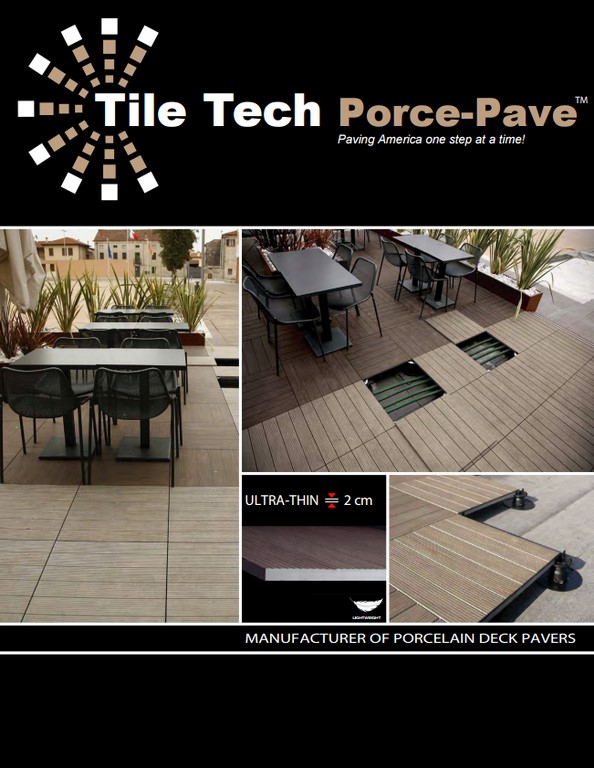 Tile Tech (Vernon, CA) has released information on its Porce-Pave line of architectural pavers. Made with greater thickness and size, the materials on display in the 28-page, full-color catalog are strong, hard and resistant to abrasion. Thy are also attractive and safe for use in commercial and residential settings projects alike, including pool areas. For details, click here.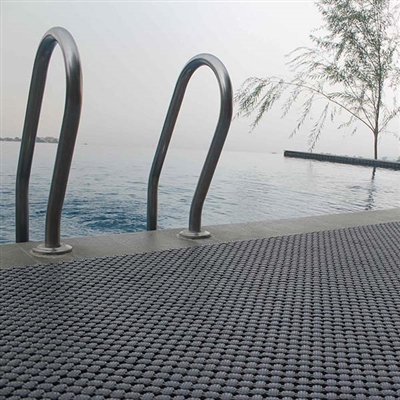 Kiefer U.S.A. (Lindenhurst, IL) now offers Pro-Dek Plus, an easy-to-install wet-area decking system for use around swimming pools and spas and in showers and locker rooms. Using an ergonomic anti-slip/anti-skid design, the antimicrobial surface features excellent drainage characteristics and seamless joints as well as resistance to ultraviolet light. For details, click here.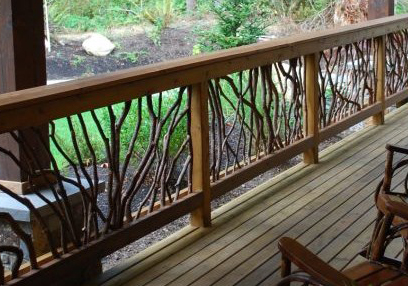 Mountain Laurel Handrail (Franklin, NC) offers unique deck-railing systems made from real-wood frames filled with natural branches. The materials work outdoors or inside and work with a variety of styles, starting out as red sticks whose color can be preserved with a penetrating, natural-color stain but that will, left alone, weather to a silvery color. For details, click here.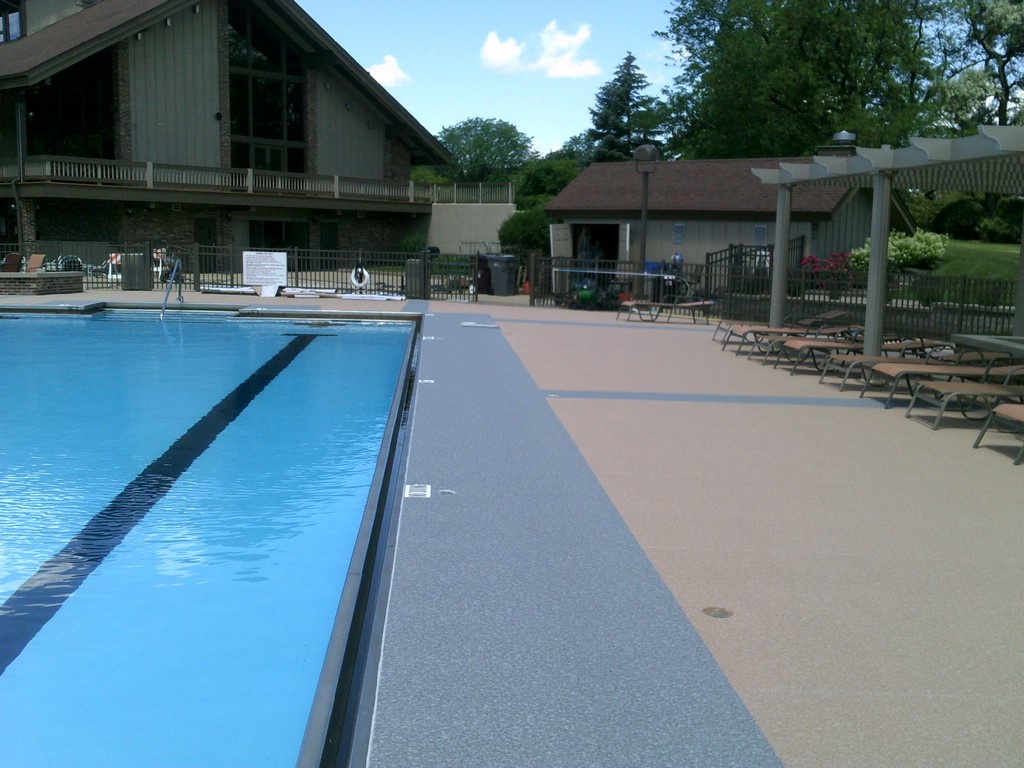 RenoSys (Indianapolis, IN) offers RecDeck PVC flooring, an encapsulating system that waterproofs any deck area and makes it slip-resistant. Consisting of a thick, reinforced-PVC membrane, the material addresses issues with surface cracking, flaking, delamination, spalling and peeling and has an anti-fungal formulation that makes it ideal for pool decks. For details, click here.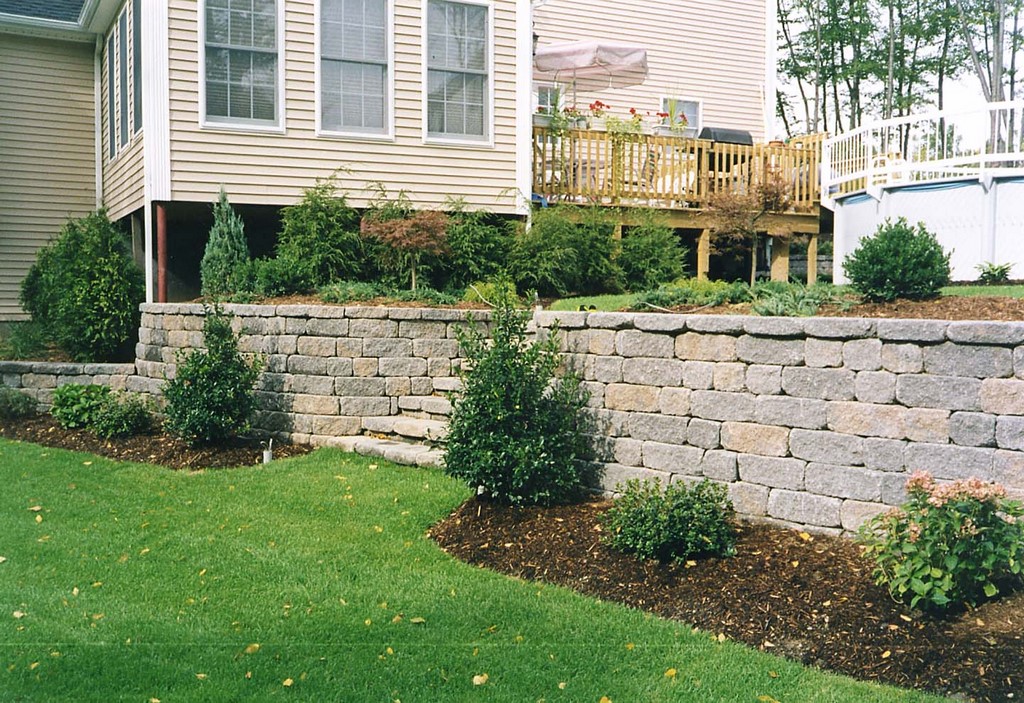 Versa-Lok (Oakdale, MN) manufactures Harmony segmental retaining-wall blocks as an economical solution in creating random-pattern wall designs. The new half-width units use the company's pinning system for stability and can be combined with Standard and Cobble wall blocks to produce natural-looking designs with unique colors and textures. For details, click here.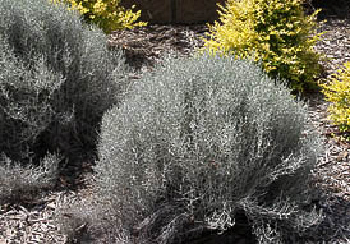 Horticopia (Harwood, MD) has expanded its collection of plant images to include a new gallery of California Drought Tolerant Plants. Intended for use on web sites and in brochures and newsletters, the nearly 2,300 images in this growing gallery can also be used in client presentations and come in sizes ranging from web-ready to poster-size. For details, click here.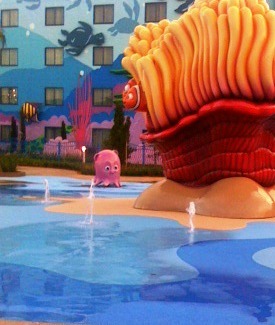 No Fault Sport Group (Baton Rouge, LA) offers rubber pool deck surfaces for use on splash pads and other waterplay areas in both indoor and outdoor applications. Available in 12 bright colors, the poured-in-place material is non-slip, seamless, permeable, porous and durable and provides a cushioned, easy-to-maintain surface that doesn't get too hot. For details, click here.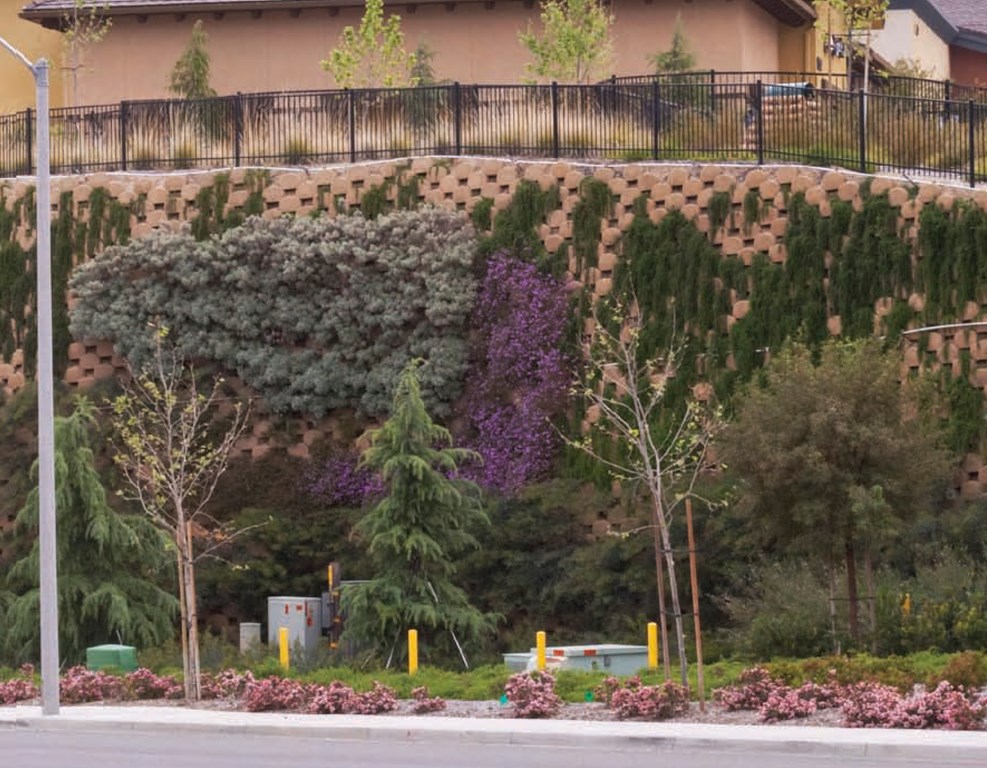 Soil Retention (Carlsbad, CA) produces Verdura, a strong, versatile, plantable retaining wall system. Designed for a wide range of applications from small residential projects to large-scale development, the blocks are easily shaped into curves, are approved for high walls and give designers the opportunity to work 'living walls' into their projects. For details, click here.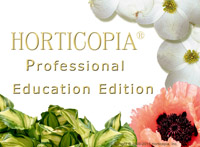 Horticopia (Harwood, MD) has introduced the Professional Education Edition of its software resource. With data, photos and a pronunciation guide for botanical names, the guide offers printable information on more than 4,100 woody and herbaceous ornamental plants and is a key to effective plant identification as well as selection. For details, click here.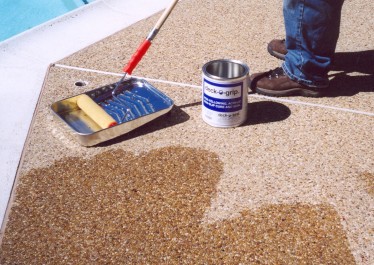 Deck-O-Seal (Hampshire, IL) offers Deck-O-Grip, a non-yellowing, acrylic-based cure-and-seal product that contains a slip-resistance additive. The material seals and enhances the beauty of concrete surfaces; resists rain, sun, freezing temperatures and pool chemicals; helps minimize spalling; and applies easily, drying to the touch in 30 to 60 minutes. For details, click here.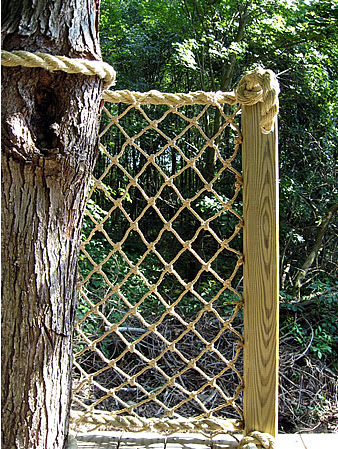 InCord (Colchester, CT) offers many styles of netting and rope for tree houses, driveways, stairs, decks and porches. Designed to keep people safe and protect and contain children and animals at tall heights, the netting provides safety in an aesthetically pleasing form and comes in different colors, net mesh sizes, diameters and border treatments. For details, click here.