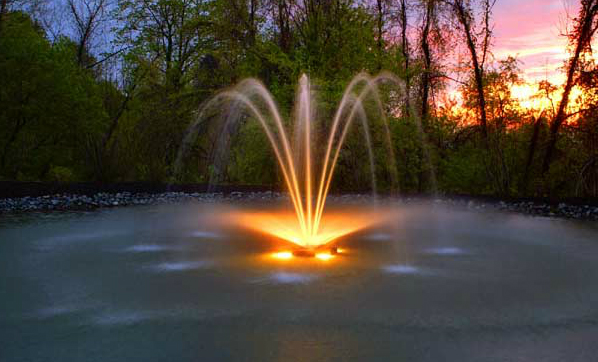 Otterbine Barebo (Emmaus, PA) has introduced Fountain Glo low voltage LED lighting systems for its line of aerators and fountains. Energy efficient, versatile and cost-effective, these two, four, six and eight-light sets operate 6.5-watt bulbs in bright white or warm white flood lamps, providing an 80% energy savings compared to MR16 halogen lamps. For details, click here.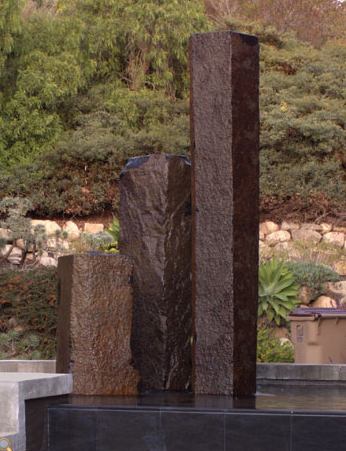 Coverall Stone (SeaTac, WA) manufactures fountains and a range of other outdoor-living accessories from columnar basalt. One type, Grand Coulee Basalt, is a dense, volcanic material that usually features five or six planes, has a brown/rust color and comes in larger diameters that are ideal for sculptural waterfeatures and landscape compositions. For details, click here.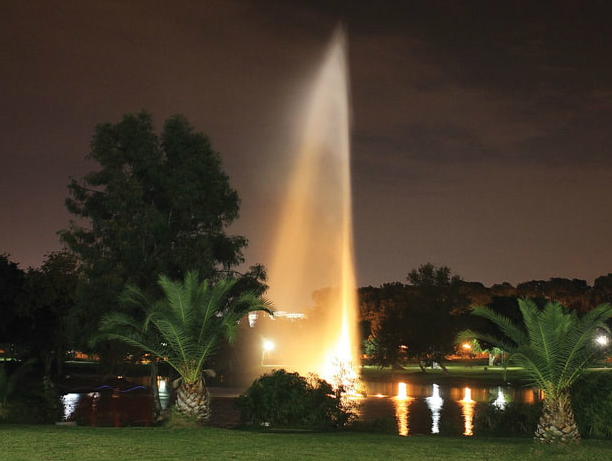 Otterbine Barebo (Emmaus, PA) includes the Super Nova pattern in its Giant Fountain line. Designed for placement in premium locations in which a dramatic design element is desired, the nozzle sends water up to 95 feet high as part of a floating system trhat can operate in as little as 40 inches of water. An optional lighting package completes the picture. For details, click here.