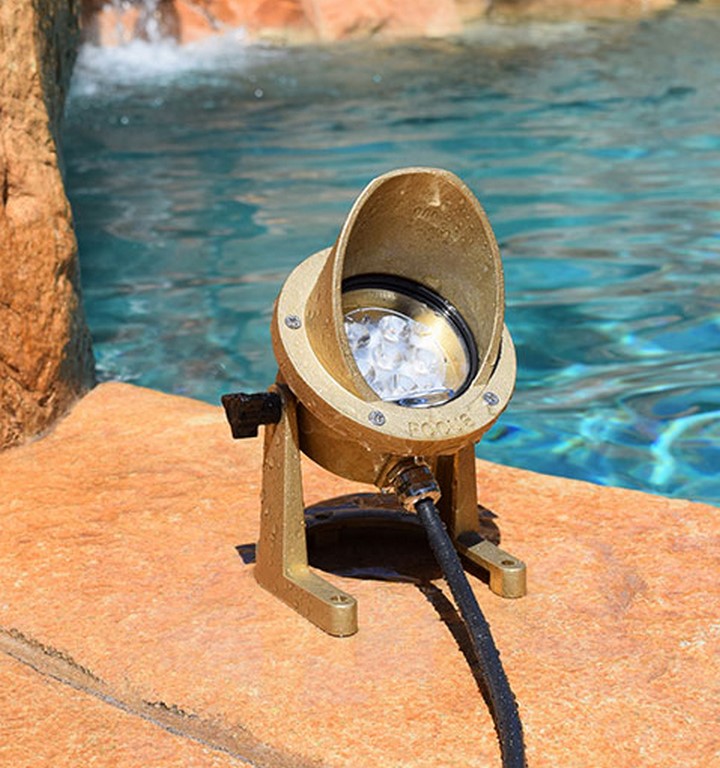 Focus Industries (Lake Forest, CA) has introduced the SL-11-LEDM series of underwater lights. Made with cast-brass bodies and caps in three finishes, the units feature 316 stainless steel screws; high-impact, liquid-tight lenses; and low-voltage 7-, 11- or 15-watt LEDs. They as 15-degree spotlights as well as 40-, 60- or 160-degree floodlights. For details, click here.
Crystal Fountains (Toronto, Ontario, Canada) manufactures the Model WMT122 Fyrefly Jet to bring multiple streams of arcing water to pools, spas and other watershapes. Made of cast bronze, brass and stainless steel with optional fiberoptic lighting, the units are not water-level dependent and can be mounted at 20- or 40-degree angles on decks or walls. For details, click here.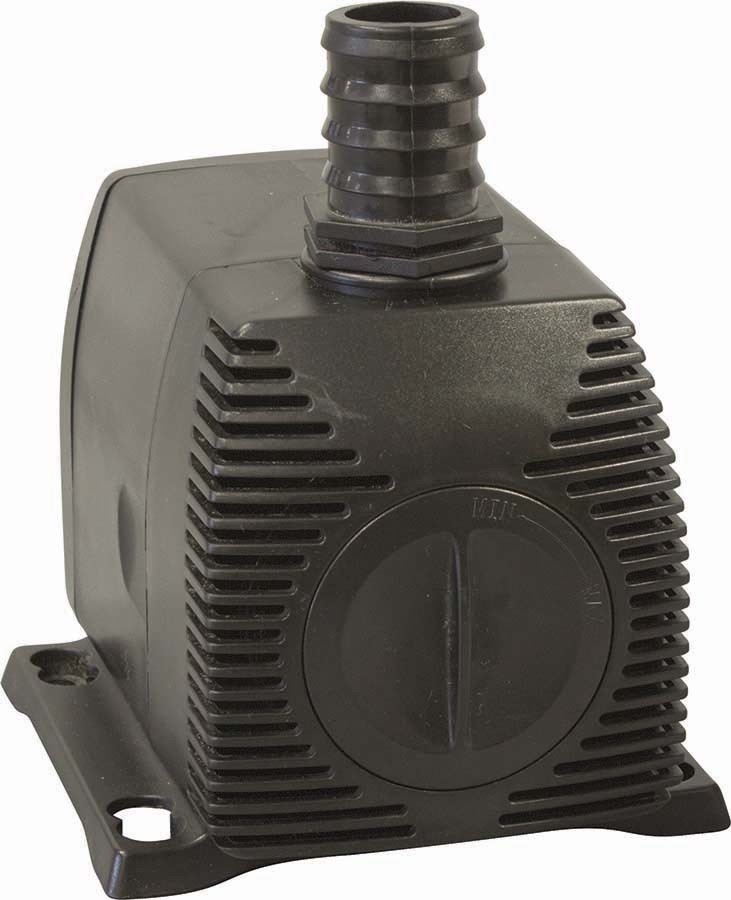 EasyPro Pond Products (Grant, MI) has unveiled the Tranquil Décor line of magnetic-drive pumps for use in small fountains. Made with all electrical components encapsulated in epoxy, the submersible, compact, energy-efficient units feature adjustable flow controls and come in eight models with flow rates from 85 to 1,000 gallons per hour. For details, click here.